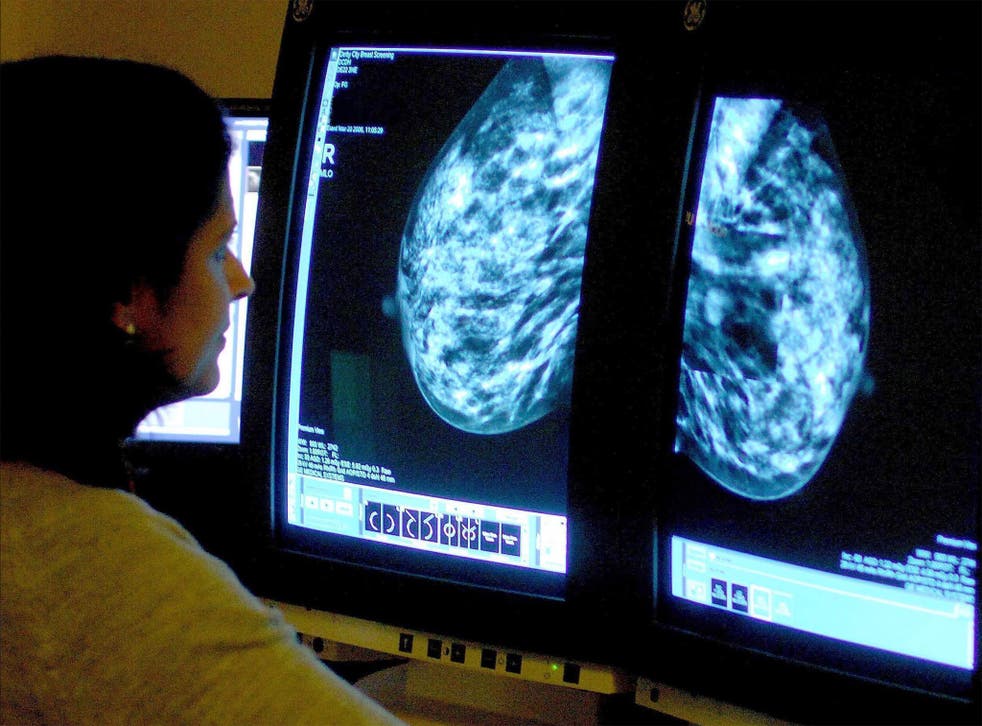 Double mastectomies may not reduce cancer survival rates, study shows
Procedure may still be a good option for women with certain genes
Women with breast cancer who have a double mastectomy have no greater chance of surviving the disease, a large American study has shown.
Despite a rise in the number of women opting to have both breasts removed to prevent cancer returning, an analysis of 190,000 cancer patients found that chances of survival were no different to those who only had tumours removed.
However, the researchers said that a double mastectomy could still be the best option for women with rare genetic mutations that increase their risk of having recurring breast cancer.
The study, carried out in California, found that the numbers of breast cancer patients having double mastectomies increased from just two per cent in 1998 to 12.3 per cent in 2011.
Younger, wealthier women were more likely to have the procedure. One in three women under 40 in the study were having double mastectomies by 2011.
However, long-term survival rates did not differ significantly between women who had double mastectomies compared to those who had lumps in their breast removed.
The study was carried out by researchers at Stanford University School of Medicine and the Cancer Prevention Institute of California and is published in the Journal of the American Medical Association (JAMA).
Lead scientist Dr Allison Kurian, from Stanford University, said: "We can now say that the average breast cancer patient who has bilateral mastectomy will have no better survival than the average patient who has lumpectomy plus radiation.
"Furthermore, a mastectomy is a major procedure that can require significant recovery time and may entail breast reconstruction, whereas a lumpectomy is much less invasive with a shorter recovery period."
In the UK, it is rare for women to have a double mastectomy because there is little evidence of survival benefit.
It can, however, be recommended for women who have cancer in both breasts, or have an inherited mutation of the BRCA1 or BRCA2 gene which significantly raises the chance of cancer, and of cancer returning.
A number of celebrities have recently chosen to have double mastectomies because of their high risk. Perhaps most prominently, Angelina Jolie last year revealed she had undergone a preventative double mastectomy, after being told she had an 87 per cent chance of developing breast cancer, because of a "faulty" BRCA1 gene. Her mother had died of breast cancer at 56.
The procedure reduced her breast cancer risk to five per cent.
Eluned Hughes, head of public health at UK charity Breakthrough Breast Cancer said: "Double mastectomies are not routinely offered to women with breast cancer in the UK unless they have a family history of the disease or a high risk of recurrence, as outside of these groups there is no evidence to suggest that this would be of benefit."
Join our new commenting forum
Join thought-provoking conversations, follow other Independent readers and see their replies