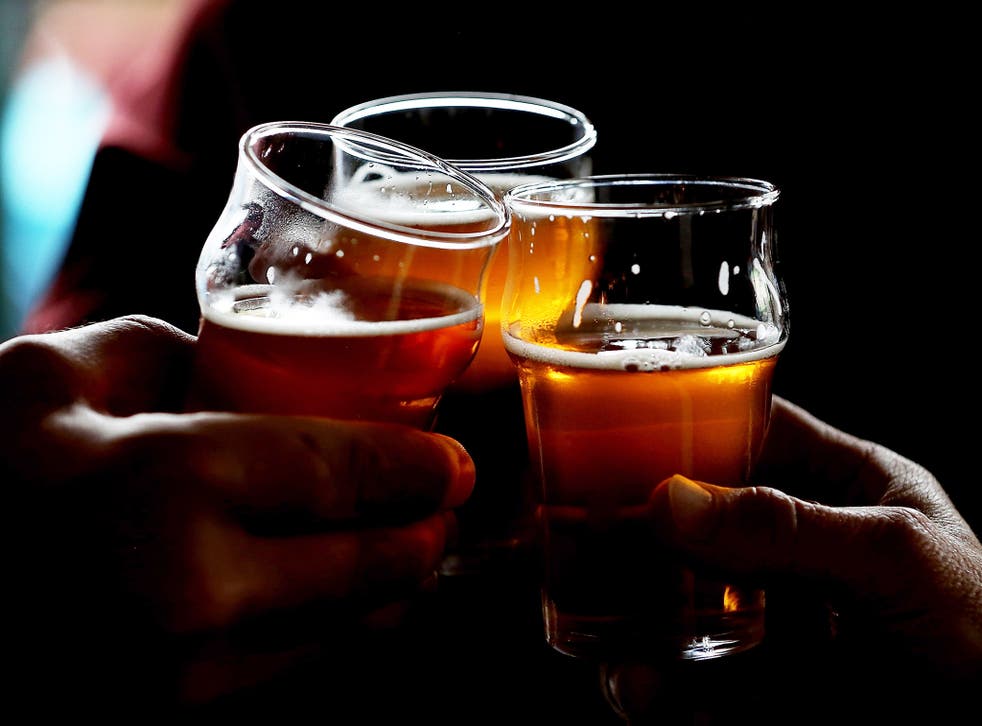 Drinking habits: More young people turning teetotal, according to new research
Stats showed 18 per cent of people earning £40,000 or more drink alcohol on five or more days a week – more than twice as many as those earning below £10,000
Increasing numbers of young people are turning teetotal, according to new figures on alcohol consumption.
Researchers found that 42 per cent of Britons had not had a drink in the previous week, compared with 34 per cent a decade ago. Levels of abstemiousness are even higher among 16 to 24 year-olds, less than half of whom had touched alcohol over the week.
The survey by the Office for National Statistics also uncovered differences over alcohol use between different social groups and the sexes.
It showed 18 per cent of people earning £40,000 or more drink alcohol on five or more days a week – more than twice as many (eight per cent) as those earning below £10,000.
The worst jobs for your health

Show all 10
Almost one in four of the highest earners binge drink, which is double the proportion of those on the lowest wages.
The highest rates of binge drinking – defined as downing 14 units of alcohol in a single session – were recorded in Wales, followed by Scotland.
Men were more likely to have consumed alcohol than women, with 64 per cent of men but only 53 per cent of women having had a drink in the previous week.
Jamie Jenkins, an ONS statistician, said: "It's clear from these figures that although there are now more people, especially younger ones, who don't drink alcohol at all, there is still a significant group of other people who are drinking well in excess of the latest health advice."
New NHS drinking guidelines published in January said men and women should stick to 14 units per week and warned against "saving up" their units for a binge.
A spokesman for the Portman Group, which represents the drinks industry, said: "The vast majority of adults drink sensibly and safely, part of a decade-long improvement in our relationship with alcohol in this country."
Join our new commenting forum
Join thought-provoking conversations, follow other Independent readers and see their replies