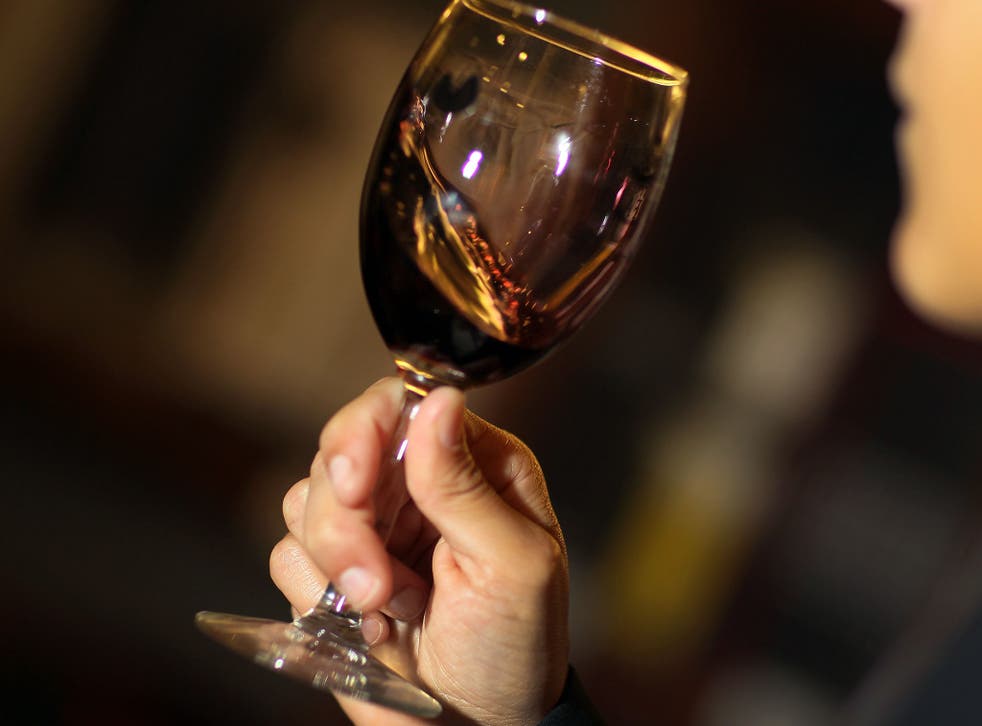 Dry January: Cutting alcohol for a month could be doing 'more harm than good'
Dry January sees drinkers abstaining from alcohol for a month
The drive to encourage the public to take up Dry January could "do more harm than good", according to an expert.
Dry January is a campaign promoted by the charity Alcohol Concern, which encourages people to abstain from alcohol for the whole month to reap health benefits.
However, the challenge could be sending a harmful "all or nothing" message, But Ian Hamilton, a lecturer in the Department of Health Sciences at York University wrote in the British Medical Journal (BMJ)
He added that campaigns are not effective simply because they are popular, and said that this type of campaign has had "no rigorous evaluation."
Mr Hamilton went on to argue that the demographic the campaign is targeting is unclear, and surmised that participants are most likely those who drink they least in general.
"Because participants select themselves, it could attract the people at lowest risk from health problems related to alcohol," he said.
"Because they consume less alcohol, they are also likely to find a month of abstinence relatively easy."
"Dry January risks sending out a binary, all or nothing, message about alcohol - that is, either participate by abstaining or carry on as you are."
This could in turn encourage people to ignore the need to take regular breaks from drinking alcohol, and instead "return to return to hazardous levels of consumption till next New Year's Day" because they have "had a month off".
Meanwhile, if heavy drinkers suddenly stop they can experience serious side-effects such as seizures, he warned.
"In sum, parched of evidence Dry January could have unintended consequences which would do more harm than good."
Health news in pictures

Show all 40
However Professor Sir Ian Gilmore, an honorary consultant physician at the Royal Liverpool University Hospital, who is on the board of trustees at Alcohol Concern, asked "what could possibly be wrong with encouraging and supporting" drinkers to "take a month off the booze."
"Our per capita consumption has doubled over 40 years, we have 1.5 million heavily dependent drinkers in this country, and alcohol has become a central part of most social occasions," he wrote.
Professor Gilmore went on to cite Public Health England figures which showed that 67 per cent of participants drank less six months after partaking in Dry January. A further 8 per cent "stayed dry".
Sir Ian added: "In an earlier evaluation by the University of Sussex, 79% of participants said they saved money, 62% of participants said they slept better and had more energy, and 49% said they lost weight."
The UK's chief medical officer recently updated Government guidelines on drinking to advice the public that no level of drinking is safe.
Additional reporting by PA
Register for free to continue reading
Registration is a free and easy way to support our truly independent journalism
By registering, you will also enjoy limited access to Premium articles, exclusive newsletters, commenting, and virtual events with our leading journalists
Already have an account? sign in
Register for free to continue reading
Registration is a free and easy way to support our truly independent journalism
By registering, you will also enjoy limited access to Premium articles, exclusive newsletters, commenting, and virtual events with our leading journalists
Already have an account? sign in
Join our new commenting forum
Join thought-provoking conversations, follow other Independent readers and see their replies