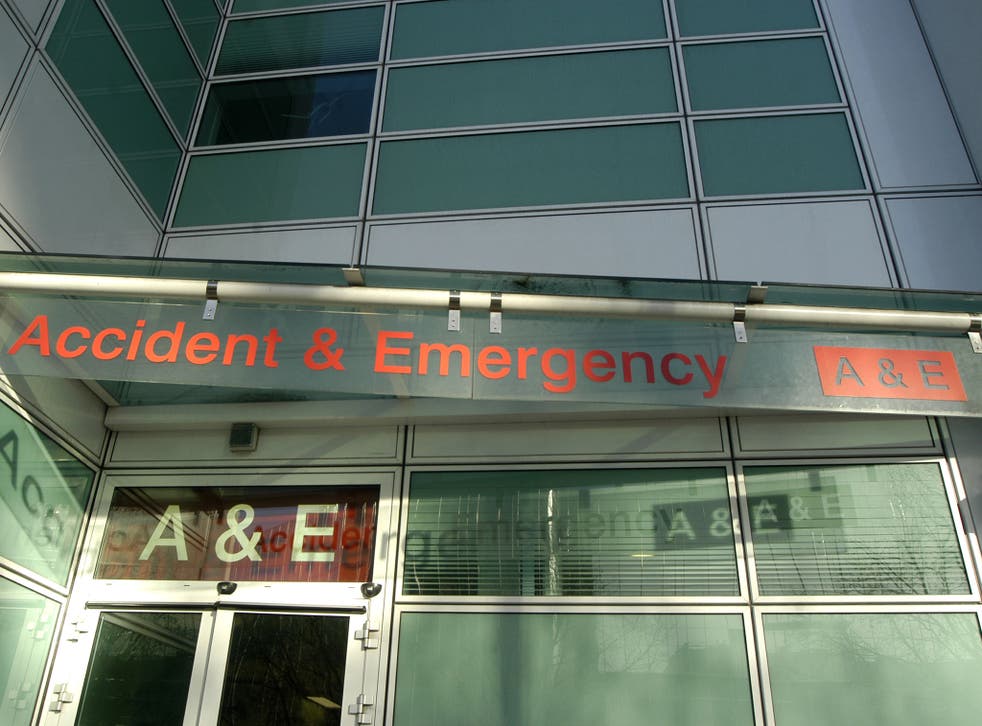 A&E doctors say they are under 'intolerable pressures' in emergency departments
Sixty two per cent of doctors reported their job was not sustainable in the long term because of pressures at work
Doctors are warning that urgent action must be taken to ensure emergency departments remain sustainable and safe, after a report found A&E consultants were facing "intolerable pressures" in the work place.
The College of Emergency Medicine said over 94 per cent of medical consultants worked above their contracted hours in accident and emergency departments in order to maintain levels of service, and 62 per cent of doctors reported their job was not sustainable in the long term.
The college said this has "potentially serious repercussions" for the safe work carried out by senior medics.
The report was published after figures showed that the number of A&E units failing to meet the Government four-hour waiting time target has almost trebled in a year.
It also suggested that pressures within the work place could make it difficult to retain doctors, who may start looking at working in hospitals outside of the UK. In 2009, just two emergency consultants migrated from the UK, but this figure jumped to 21 by August 2013, according to the study.
The report said: "The results show a worrying trend.
"Increasing numbers of consultants who have been trained by the NHS are choosing to use their skills abroad."
Some 39 departments failed to meet the target of patients being seen by medical staff within four hours during the period July to September, compared with 14 units during the same period in 2012, according to NHS England data released last week.
Dr Taj Hassan, vice president of the college and one of the authors of the report, said prompt action by relevant stakeholders on the three key recommendations highlighted in the report was needed to address challenges.
He said: "Senior medical decision makers in emergency medicine provide one of the most vital strands in maintaining safety for emergency care systems in the UK.
"A failure to address these issues will compromise this ability and also further worsen the present workforce crisis affecting emergency departments."
A Department of Health spokesman said: "We know we need to do more to support emergency departments to do their important work through winter and beyond. That is why we are investing £500 million in A&E over the next two years and we tasked Health Education England with developing plans to encourage more medical students to become A&E doctors in the future.
"We have asked Professor Sir Bruce Keogh to carry out a review to look at the demands on services and how the NHS should respond. Sir Bruce is due to report and share his recommendations very shortly.
"We are also investing in other parts of the health service, to help keep people healthier and out of A&E departments in the first place."
Additional reporting by Press Association
Join our new commenting forum
Join thought-provoking conversations, follow other Independent readers and see their replies