Ebola crisis: Cases pass 10,000 as almost 5,000 killed by disease in eight countries
The latest country to confirm a case of Ebola was Mali, where a child died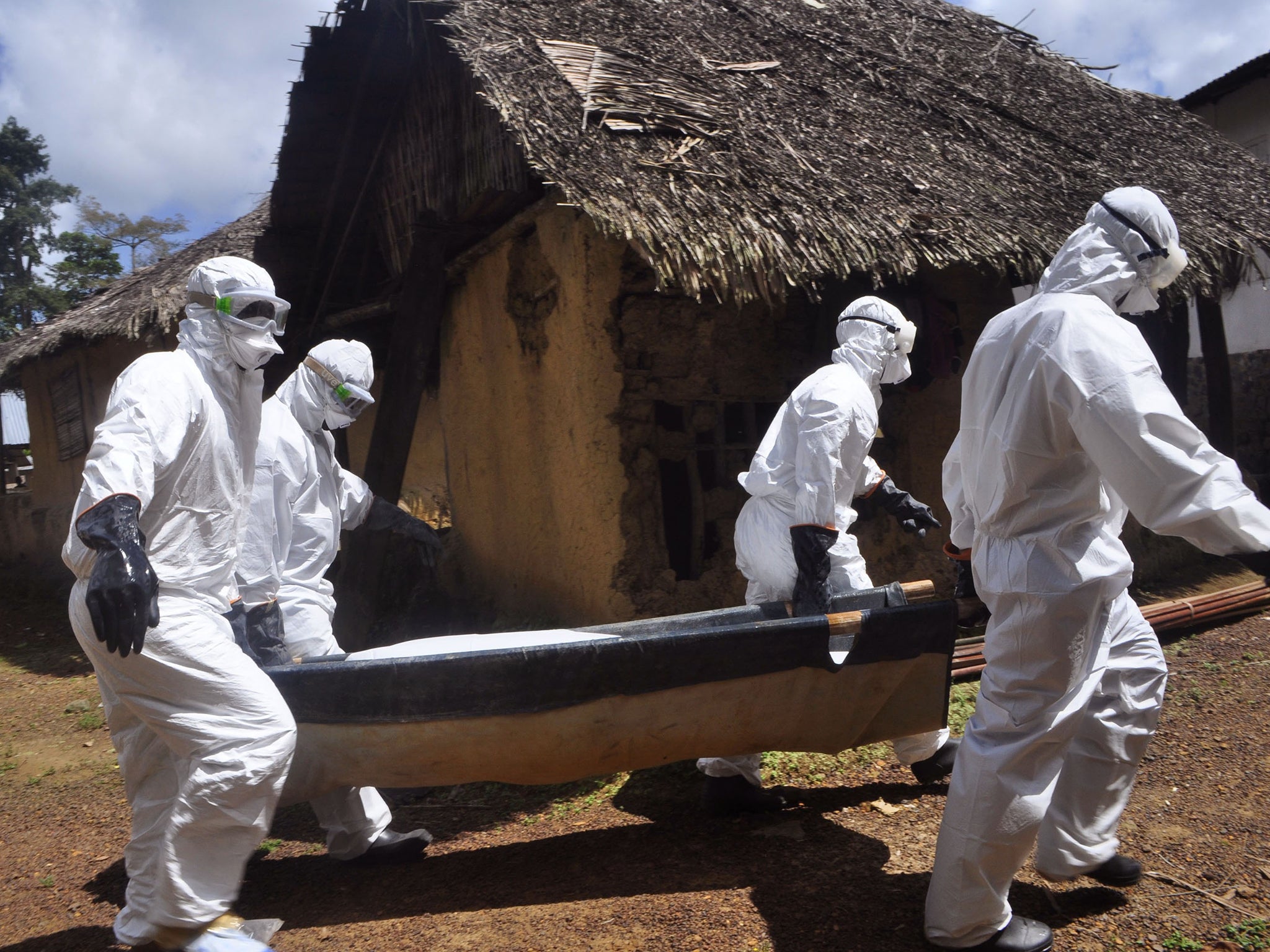 More than 10,000 cases of Ebola have now been recorded as the virus continues to spread through West Africa.
Out of 10,141 cases recorded in eight affected countries, almost 5,000 patients have died.
Liberia has been the worst hit country so far – seeing 4,665 cases – followed by Sierra Leone with 3,896 and Guinea with 1,553.
According to the World Health Organisation (WHO), many parts of Guinea have seen no new cases in the past week and transmission has slowed in parts of Liberia but in Sierra Leone, Ebola is still raging out of control.
The latest count was announced after the first case of Ebola was identified in Mali, in a two-year-old girl.
She had travelled from the district of Kissidougou with her grandmother to Kayes in western Mali, prompting fears of the virus spreading to other passengers.
The girl died on Friday, just a day after being diagnosed with Ebola. More than 40 contacts are being monitored and the rest are being traced by authorities.
Nigeria and Senegal have been declared Ebola-free after containing a relatively small amount of cases and the disease is under control in the other affected countries of Spain and the US.
A Spanish nurse who contracted it from a patient in Madrid survived and has been declared non-infectious.
Theresa Romero, 44, caught Ebola while caring from two Spanish missionaries who died after becoming infected in Liberia.
More than 80 people who had contract with her are still being monitored for the disease but her husband Javier Limon, who is in quarantine, said he was just "very happy" his wife was alive.
There have now been four cases and one death in the US, where the most recent patient tested positive in New York on Thursday.
Dr Craig Spencer, who had been working in Guinea until 17 October, had been bowling and drinking with friends before realising he was infected.
Both Texas nurses who caught Ebola from America's first victim, Thomas Eric Duncan, were successfully treated and have since tested negative.
WHO has expressed concern over the number of health workers being hit by the disease, despite their expertise and the use of infection suits and controls to protect them.
A total of 244 health workers have been killed by Ebola out of 450 infected - 80 in Guinea, 228 in Liberia, 11 in Nigeria, 127 in Sierra Leone, one in Spain and three in the US.
While Ebola is not airborne and therefore cannot spread in the same way as illnesses like the common cold, contact with infected bodily fluids or organs, including blood, can be highly dangerous.
In pictures: Ebola virus
Show all 62
WHO convened a meeting on Thursday with high-ranking government officials from affected countries to discuss the production of a possible vaccine.
Trials of vaccines have already started in Britain, the US and Mali, and are beginning in Gabon, Germany, Kenya and Switzerland to determine safety, dosing and effectiveness.
"As we accelerate in a matter of weeks a process that typically takes years, we are ensuring that safety remains the top priority, with production speed and capacity a close second," Marie-Paule Kieny, WHO's Assistant Director-General of Health Systems and Innovation, said.
Join our commenting forum
Join thought-provoking conversations, follow other Independent readers and see their replies