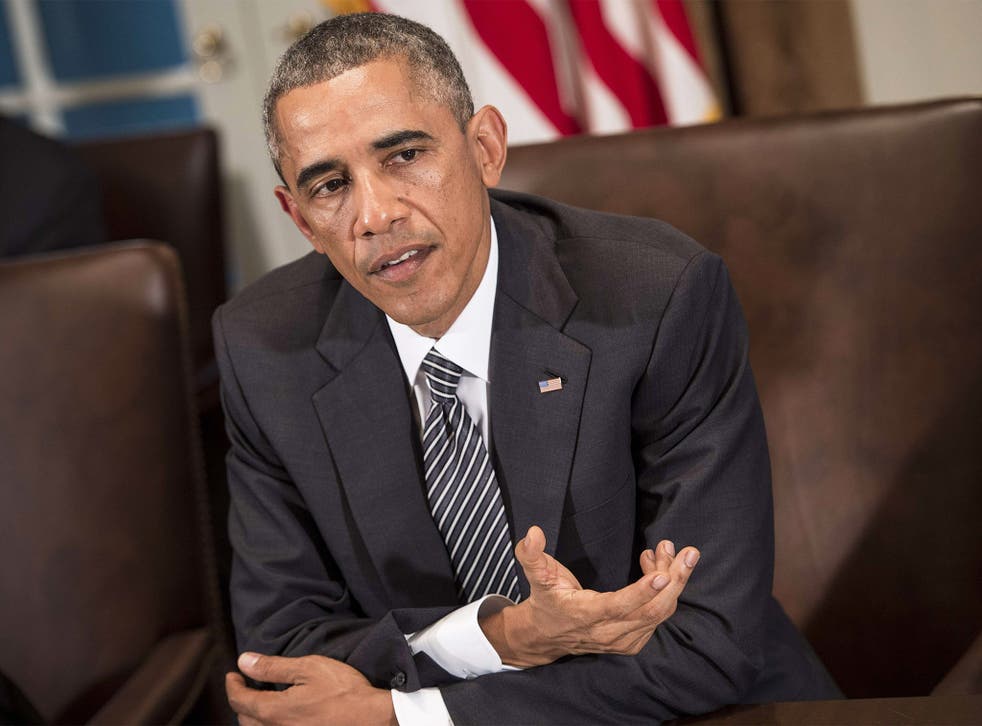 Ebola in US: Virus will spread around the world if allowed to 'rage without control' in West Africa
President says 'emergency response SWAT team' will ensure proper isolation of any patients - and proper protection for care-givers
David Usborne
Thursday 16 October 2014 11:05 Comments
President Barack Obama insisted that the chances of a serious outbreak of Ebola on US soil remained "very, very low", but warned the epidemic will "spread globally" if allowed the rage without control in West Africa
Speaking just hours after officials revealed that a second nurse in Texas had been diagnosed with the deadly disease, Mr Obama said that the "likelihood of widespread Ebola outbreaks in this country are very, very low… but we are taking this very seriously at the highest level of government".
The authorities spent the day scrambling to find 132 passengers who were on a two-and-a-half hour flight with newly diagnosed nurse as she started to show symptoms. 29-year-old Amber Joy Vinson is the second person who looked after a Liberian patient, who died of Ebola last week at the Texas Health Presbyterian Hospital in Dallas, to catch the disease, raising questions about the US health system's ability to cope.
After calling an emergency meeting of cabinet members and other top officials, Mr Obama said he had told the Centers for Disease Control in Atlanta to deploy an "emergency response - a SWAT team" any time a new case arises in the US to ensure proper isolation of the patient and proper protection for care-givers.
See the Ebola outbreak mapped

Show all 7
Register for free to continue reading
Registration is a free and easy way to support our truly independent journalism
By registering, you will also enjoy limited access to Premium articles, exclusive newsletters, commenting, and virtual events with our leading journalists
Already have an account? sign in
Join our new commenting forum
Join thought-provoking conversations, follow other Independent readers and see their replies