Ebola outbreak: Why has 'Big Pharma' failed deadly virus' victims?
Because, says a leading scientist, there was 'no business case' for a vaccine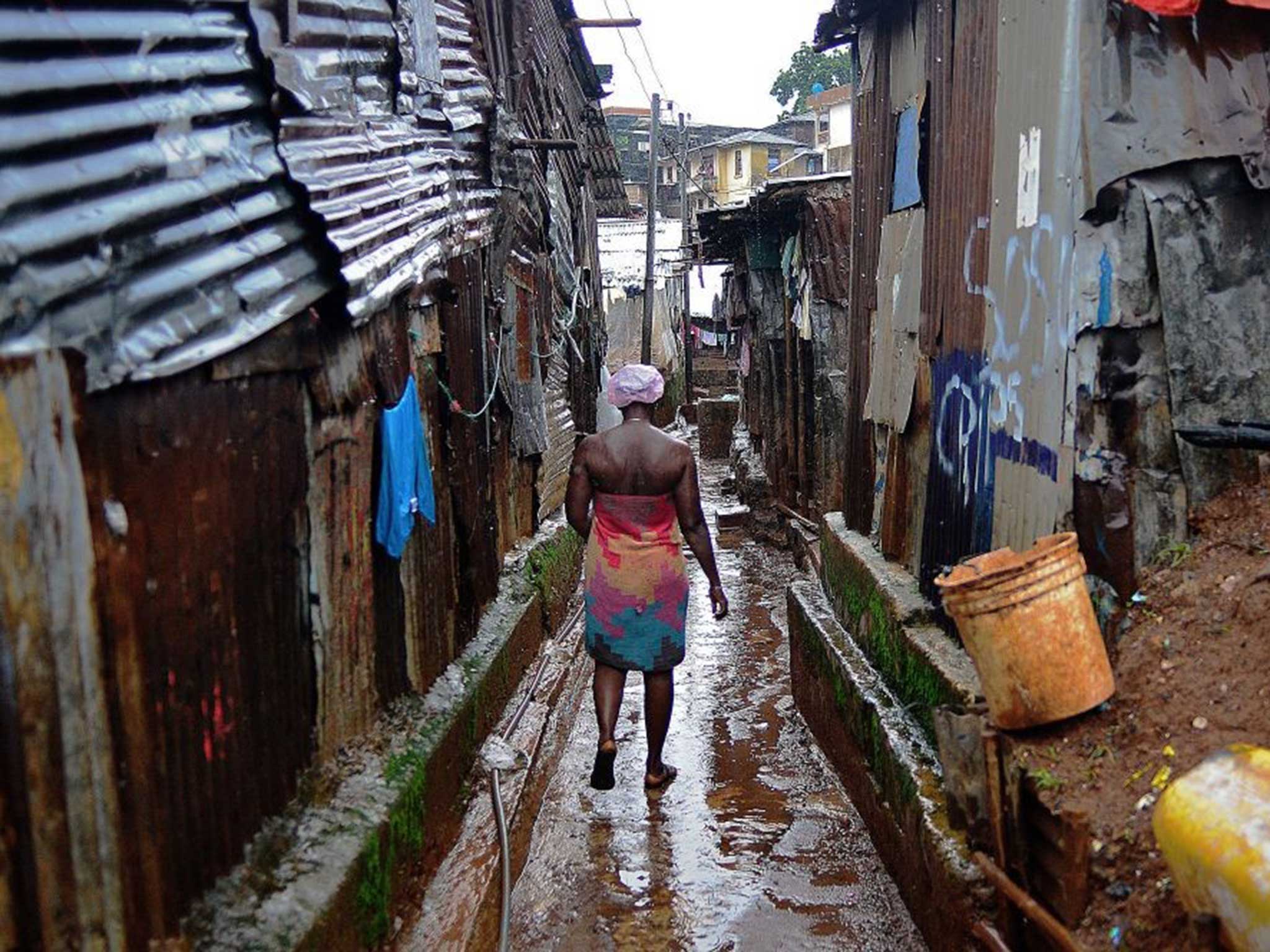 The scientist leading Britain's response to the Ebola pandemic has launched a devastating attack on "Big Pharma", accusing drugs giants including GlaxoSmithKline (GSK), Sanofi, Merck and Pfizer of failing to manufacture a vaccine, not because it was impossible, but because there was "no business case".
West Africa's Ebola outbreak, which has now claimed well over 2,000 lives, could have been "nipped in the bud", if a vaccine had been developed and stockpiled sooner – a feat that would likely have been "do-able", said Professor Adrian Hill of Oxford University.
A team led by Professor Hill is to begin trials of an experimental Ebola vaccine fast-tracked into development in a desperate bid to slow the spread of the virus in Guinea, Sierra Leone and Liberia. If it passes safety and effectiveness trials, 10,000 doses of the vaccine – co-developed by the Britain's GSK and America's National Institutes of Health (NIH) – could be used to protect health workers in West Africa by December.
However, Professor Hill said that the fact that a vaccine had not been available to stop the disease when it emerged in Guinea six months ago represented a "market failure" of the commercial system of vaccine production which is dominated by the pharmaceutical giants.
The scale of the Ebola outbreak and the devastation it is causing in terms of lives lost and social breakdown had led the World Health Organisation (WHO) to order an unprecedented acceleration of normal drug development processes.
Experts are looking at 10 different unlicensed and experimental Ebola therapy and vaccine candidates, of which the GSK/NIH vaccine is among the most promising. Regulatory processes that usually take up to 15 years have been abandoned, to fast-track drugs and vaccines into the field.
See the Ebola outbreak mapped
Show all 7
Already, the experimental drug ZMapp, developed by Mapp, a small biopharmaceutical firm in the US, has been used to treat at least seven patients – four of them Westerners – and has shown promising results in trials on primates. Stocks have now run out, but Mapp has been handed $25m (£15m) by the US government to scale up production.
On Friday, the WHO met in Geneva to assess the options but concluded that despite the extraordinary measures, "new treatments or vaccines are not expected for widespread use before the end of 2014".
As well as the GSK/NIH vaccine, to be tested in healthy volunteers in Oxford within two weeks, a Canadian vaccine has also shown promise and is being tested in the US.
Professor Hill explained that the GSK/NIH vaccine, which is based on a strain of chimpanzee cold virus and known as ChAd3, was originally developed in the US for potential use against a bio-terror attack – and only existed because of high levels of funding allocated to vaccines designated for defence.
Asked why a fully tested and licensed vaccine had not been developed, Professor Hill said: "Well, who makes vaccines? Today, commercial vaccine supply is monopolised by four or five mega- companies – GSK, Sanofi, Merck, Pfizer – some of the biggest companies in the world.
"The problem with that is, even if you've got a way of making a vaccine, unless there's a big market, it's not worth the while of a mega-company …. There was no business case to make an Ebola vaccine for the people who needed it most: first because of the nature of the outbreak; second, the number of people likely to be affected was, until now, thought to be very small; and third, the fact that the people affected are in some of the poorest countries in the world and can't afford to pay for a new vaccine. It's a market failure."
He said that producing a vaccine for Ebola was "technically more doable" than making one for other challenging and more widespread diseases such as TB, HIV and malaria, which receive more funding. "There's a lesson here," he said. "If we had invested in an Ebola vaccine, had it sitting there as the outbreak comes, you could have nipped it in the bud, been able to vaccinate the region where it started. What happened in Guinea was that it got out of control and spread. If you invest in having a relatively small amount of vaccine, available in the right place, as soon as anything happens, you could save huge amounts of money, not to mention lives."
In the wake of the outbreak, governments should now work with the pharmaceutical industry to push through development of vaccines against "outbreak diseases" such as Ebola, as well as Sars, Marburg and Chikungunya, Professor Hill said, with the goal of establishing stockpiles in vulnerable countries.
In a trial in primates infected with Ebola, a single dose of ChAd3 protected all 16 animals. The human trials involve 60 healthy Britons and 80 healthy people in Mali and the Gambia. GSK is already fast-tracking development of the vaccine and hopes to have 10,000 doses available by the end of the year. If proved safe and effective, it would be given to health workers in the Ebola-hit countries. Hundreds have died in the current outbreak, and many are now refusing to come to work.
An Association of the British Pharmaceutical Industry spokesman said the industry "has a long-standing and continuing commitment to fighting infectious diseases. The Ebola outbreak is a global issue and requires a global multi-stakeholder response which needs to include the issue of infection control. Collaboration with stakeholders in government and academia from across the world continues to be an integral aspect of the industry's approach."
Lockdown for Ebola
Sierra Leone yesterday announced a four-day nationwide lockdown in a desperate attempt to halt the continuing spread of Ebola.
The outbreak has already claimed the lives of more than 2,100 people in West Africa since March, and figures released by the UN show that as of Friday, Sierra Leone had recorded 491 deaths.
In a move to slow infection rates and allow health workers to isolate fresh cases of the disease, people will not be allowed to leave their homes from 18 to 21 September.
More than 21,000 people will be recruited to maintain the lockdown. Ibrahim Ben Kargbo, an adviser on the country's Ebola task force, said the hardline approach was "necessary to deal with the spread of Ebola once and for all".
Médecins sans Frontières said the measure risked driving victims "underground", and potentially spreading the disease further. The fight against it has already been hindered by misinformation, and mistrust of health workers.
Joe Krishnan
Join our commenting forum
Join thought-provoking conversations, follow other Independent readers and see their replies