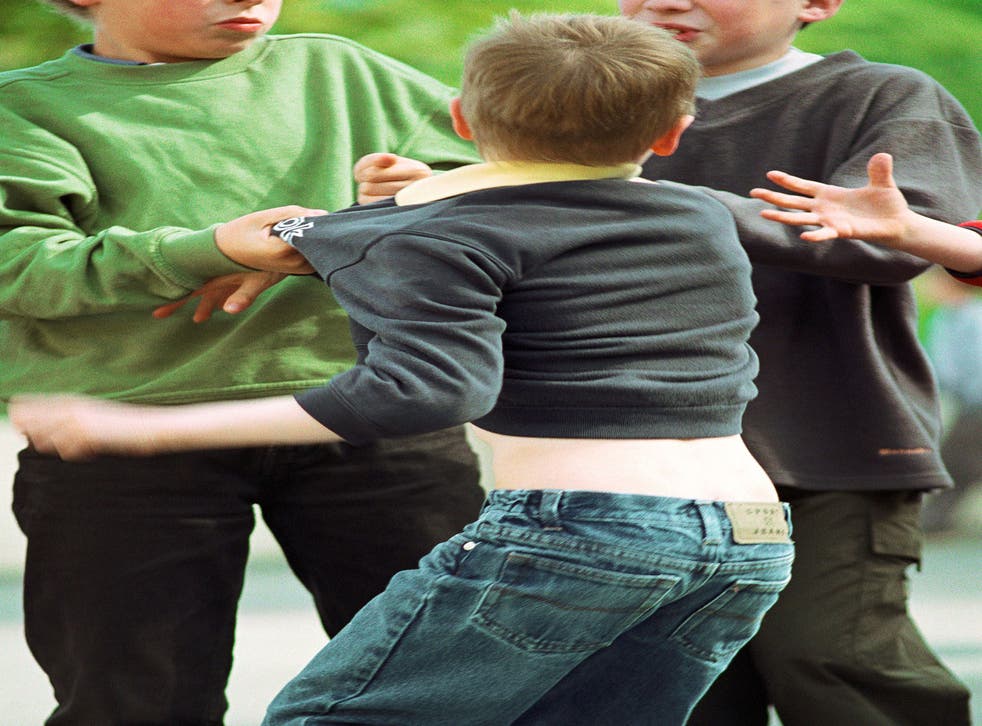 Energy drinks fuelling rise in bad behaviour in schools, warn teachers
Parents are also told that the caffeine - and sugar-packed legal highs - could lead to drug use
Caffeine-packed energy drinks are fuelling a rise in bad behaviour in the classroom as youngsters consume excessive amounts of these "readily available legal highs" that could even encourage use of illegal drugs, campaigners will warn on Monday.
Teenagers are using the drinks to enable them to stay up until the early hours of the morning and then drink two or three cans filled with sugar and caffeine on the way to school to make up for their lack of sleep, said Chris Keates, general secretary of teaching union NASUWT. "This is the first time we have seen a significant number of teachers beginning to raise this as a concern," he added.
To raise awareness in schools, the union has joined forces with the drugs and alcohol charity Swanswell after it raised concerns that excessive consumption of energy drinks was linked to misuse of alcohol, cannabis and mephedrone.
The charity became concerned about energy drink consumption after working with growing numbers of young users of drugs and alcohol, who revealed to drugs counsellors that they were trying to cope with symptoms of anxiety and sleeplessness, which may have been fuelled by excessive consumption of the high-sugar products.
The healthy eating trends of 2015

Show all 10
Debbie Bannigan, chief executive of Swanswell, said: "As a provider of drug and alcohol services for young people, we're concerned about excessive energy drink consumption, not least because we're finding links to use of other substances, including alcohol, cannabis and mephedrone."
Hannah Broughton, a support worker for the charity, said: "It seemed to be a vicious circle for a lot of young people who used caffeine as a stimulant to counteract the down effect of the drugs. A lot of people do not realise how harmful caffeine can be."
The charity argues that no young person should drink more than one can of energy drink a day. But there is currently no recommended safe level of caffeine consumption for children with the Food Standards Agency recommending only "moderation".
Parents and students have regarded drinks such as Red Bull, Monster and Relentless as just another soft drink and have failed to appreciate the high levels of stimulants such as caffeine and sugar that they can contain, the NASUWT has warned. A can of energy drink can contain as much caffeine as almost three espressos.
Students arrive in class hyperactive and unable to concentrate and then experience "the inevitable crash" later in the school day when the impact of the drinks wears off, Ms Keates said.
Pupils' behaviour, concentration and energy all suffer as a result of consuming excessive quantities of the drinks, a survey of teachers found. Nearly one in seven (13 per cent) of teachers cited use of caffeine and energy drinks among pupils as a cause of poor behaviour, the online survey of 3,500 NASUWT members found.
Gavin Partington, director general of the British Soft Drinks Association, said "Coffees from popular high-street chains contain the same or more caffeine than most energy drinks. However, like all food and drink, energy drinks should be consumed in moderation and as part of a balanced diet." Its code of practice states that high-caffeine soft drinks are not recommended for children.
Join our new commenting forum
Join thought-provoking conversations, follow other Independent readers and see their replies