30,000 police officers may have been exposed to toxic asbestos
The Metropolitan Police found the carcinogenic building material in buildings used for training for almost 30 years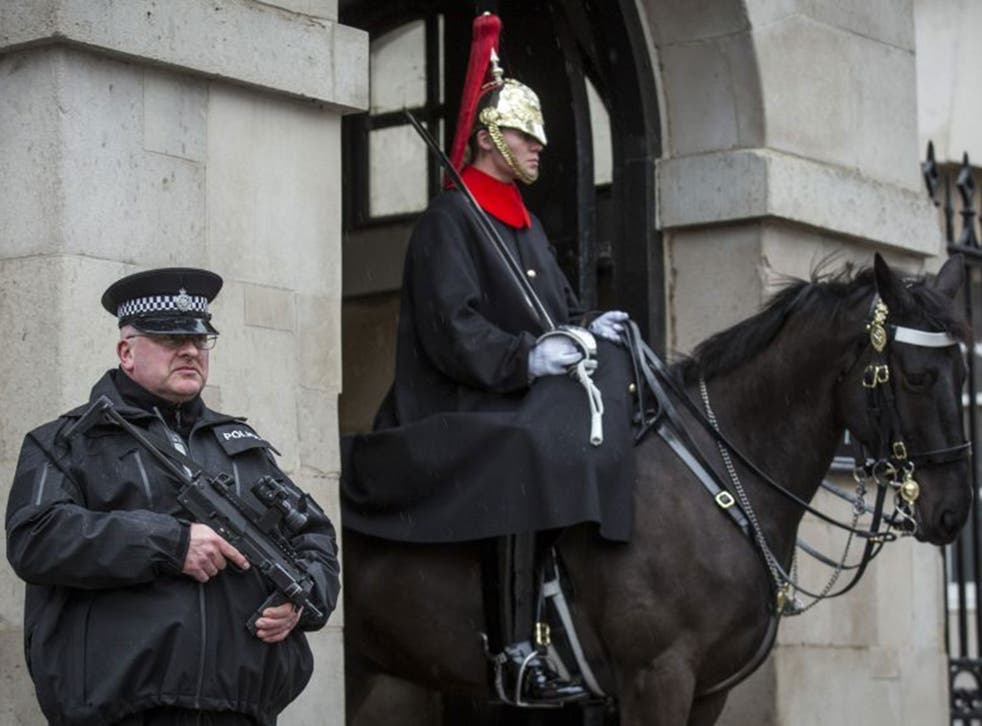 Every armed police officer to have served in London for almost three decades may have come into contact with asbestos, it has emerged.
Scotland Yard said it had "recently become aware" that some buildings used for firearms training between 1980 and 2007 may have contained the carcinogenic material.
A spokesperson for the Metropolitan Police stressed that the health risks from short-term contact were "very small" but said that all former and current firearms officers are being contacted as a precaution.
Chief Superintendent Mike Gallagher, from the Specialist Firearms Command, said: "Clearly this is not just an issue affecting the Met, with asbestos present in many industrial and residential properties built prior to 2000.
"However, we are committed to providing a high duty of care to our officers - past and present.
"As such, we are offering a full support package which provides detailed information, advice, guidance, links and contacts."
Armed police respond to gun crime in the capital and conduct specialist patrols in high-profile locations and counter-terrorism operations.
Ch Supt Gallagher did not give an exact figure for the officers being contacted but described it as a "large number".
He added: "This will include those who have left, retired, or transferred; so clearly this is a process which will take some time. Today we have advised those currently working within the organisation.
"I can reassure any former officers who may have concerns that we have made detailed inquiries to identify all those individuals potentially affected, and will making direct contact with them over the next couple of weeks."
The force has notified the Health and Safety Executive of the issue while its Specialist Firearms Command identifies all buildings where gun training took place, the type of training and whether asbestos was present.
Asbestos expert Professor John Cherrie, who works at Heriot Watt-University and at the Institute of Occupational Medicine in Edinburgh, is supporting the investigation.
He said the low levels of asbestos often found in old buildings and industrial sites generally do not cause any disease.
"Most people are exposed to asbestos at some time during their life," he added.
"People who become ill from asbestos are usually those who were exposed to it on a regular basis, most often in a job where they worked directly with asbestos-containing materials."
Scotland Yard said it has "robust protocols" for training sites and has drawn up new health and safety guidance with a specific questionnaire to identify hazardous materials.
Asbestos is a general term for a material made of microscopic fibres that was widely used for insulation in the past.
It does not present a health risk while undisturbed but if material containing asbestos is chipped, drilled, broken or presumably shot, it can release a fine dust that enters the lungs and may damage them over time.
It has been specifically linked to lung cancer, mesothelioma in the chest and abdomen, and cancers of the larynx and ovaries.
Register for free to continue reading
Registration is a free and easy way to support our truly independent journalism
By registering, you will also enjoy limited access to Premium articles, exclusive newsletters, commenting, and virtual events with our leading journalists
Already have an account? sign in
Register for free to continue reading
Registration is a free and easy way to support our truly independent journalism
By registering, you will also enjoy limited access to Premium articles, exclusive newsletters, commenting, and virtual events with our leading journalists
Already have an account? sign in