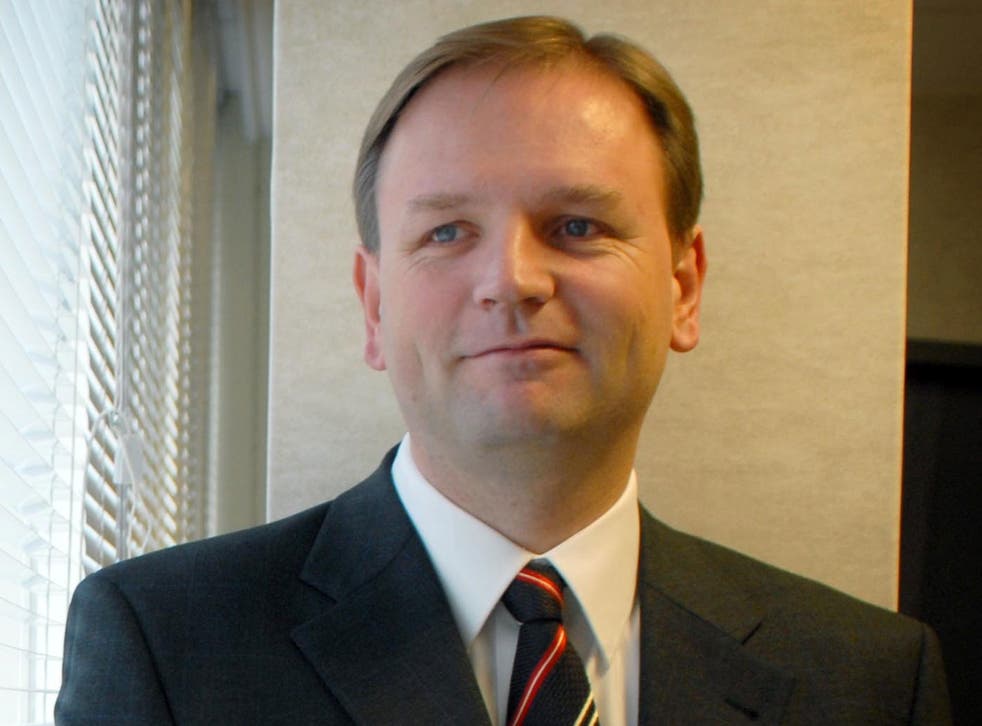 Ex-Blair adviser Simon Stevens who is linked to US healthcare giant is new NHS boss
Simon Stevens will take a 10 per cent voluntary pay cut for one year on the salary of £211,000
A former adviser to Tony Blair who has spent a decade at the top of an American private healthcare giant has been appointed to run the NHS in England.
Simon Stevens, the architect of Labour's health reforms who left the UK in 2004 to take up a lucrative post at the American company UnitedHealth, was welcomed by the Health Secretary, Jeremy Hunt, as a "reformer and an innovator".
But his selection as chief executive of NHS England will raise concerns among critics who claim the NHS is being "softened up for privatisation". It was announced last night that Mr Stevens would take a 10 per cent voluntary pay cut for one year on the advertised salary of £211,000, "in the light of NHS spending pressures".
He will also divest himself of any UnitedHealth shares he holds, NHS England said. Mr Stevens will take over from Sir David Nicholson, who has led the NHS since 2006, in April next year. NHS England said he would have no official dealings with UnitedHealth for the first year in his new job – an arrangement that will be reviewed after a year.
The scale of the task facing him cannot be underestimated. The NHS is facing one of the greatest crises in its 65-year history, with health leaders warning earlier this month that the idea of a universal health service, free at the point of need, could become a thing of the past if solutions are not found for a £30bn funding gap.
The NHS is also reeling from the biggest ever top-down reorganisation and is facing a further wave of reforms to improve patient safety, following Robert Francis's damning report into the Mid Staffordshire hospital scandal.
Mr Hunt said: "Simon has an extraordinary reputation in the UK and abroad as a reformer and an innovator, and we are lucky to have someone of his calibre doing such a vital role. He will make a key contribution to the two biggest challenges facing the NHS right now: how to raise standards of care and also be financially sustainable. His passion for our universal health service free at the point of use goes back many years, but he will add international expertise as we face the challenges ahead."
However one senior doctor told The Independent that the medical profession may view Mr Stevens with suspicion. "Clinicians will remember him as an architect of New Labour's marketisation of the health service," he said. "He was very pro the idea of opening up provision to multiple providers. He was keen on having competition as a lever in the NHS… Nicholson was seen as a centralist, very into the state. Stevens will be seen as the opposite. A lot of the profession, especially those committed to traditional NHS values will see this as a very different slant."
Mr Stevens, 47, was born in Birmingham, and went to comprehensive school before studying at Balliol College, Oxford and Columbia University of Public Health. He joined the NHS graduate training scheme in 1988 and held a variety of NHS management roles, running hospitals, health authorities and community services. From 1997, he served as a policy adviser to the Department of Health under Labour, and later as Tony Blair's health adviser at No 10.
In a statement issued by NHS England, Mr Stevens said: "The next five years are going to be extremely challenging for the NHS, but compassionate high quality care for all is as vital as ever.
"It will be a privilege to lead NHS England – at a time when the stakes have never been higher – because I believe in the NHS, and because I believe that a broad new partnership of patients, carers, staff and the public can together chart a successful future for our health service."
Join our new commenting forum
Join thought-provoking conversations, follow other Independent readers and see their replies