Exposure to lead speeds ageing by up to six years
Studies show that toxic metal remains in the body years after it was banned from fuel, contributing to dementia and other disorders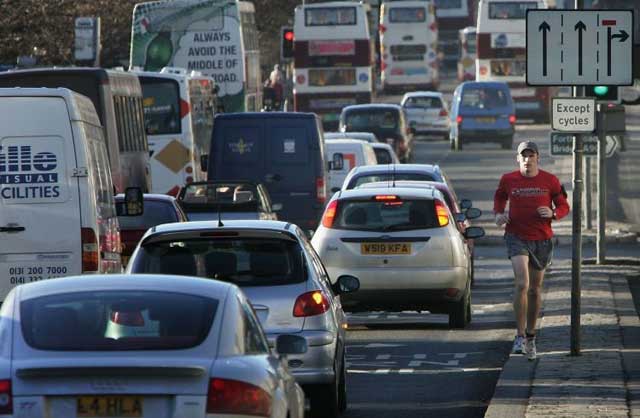 Millions of people will grow old faster than they should because of past exposures to lead in petrol, a startling series of studies indicates.
The studies, carried out at American universities, show that the toxic metal – which has remained in the bodies of everyone born in Britain before it was finally banned from fuel at the turn of the millennium – accelerates ageing by up to six years, causing loss of memory and difficulties with language.
They add to a growing body of research that suggest that the lead – thousands of tons of which were pumped out across Britain in a highly breathable form every year for decades – is having far wider, longer-lasting and more devastating effects than anyone suspected when it was originally removed. And last week a study at Boston University showed that it is contained in a fifth of the ayurvedic medicines on sale on the internet.
The metal was phased out of fuel – after a long campaign in the teeth of resistance from ministers and contrary to scientific opinion of the time – as a result of evidence that it could reduce children's intelligence.
Since then, the danger to children's brains has become incontestable and new consequences of the pollution are emerging. Recent research has shown that children with raised – but previously regarded as safe – levels of lead in their blood are four times more likely to develop attention deficit hyperactivity disorder (ADHD). And, as reported in The Independent on Sunday last year, a series of studies found a "very strong association" between the exposure of young children to the toxic metal and crime rates some 20 years later, when they have become young adults.
The discoveries on ageing – from research at Johns Hopkins University in Maryland and the University of Michigan – rely on the ability of lead to accumulate and lie hidden in the bones of the human body. This has made it possible to measure middle-aged to elderly people's past exposure and relate it to their process of mental decline.
The Johns Hopkins researchers looked at 1,000 people aged 50 to 70, estimated past doses by scanning their shinbones and then gave them tests for their mental ability. They found that the higher the dose the more they suffered from "accelerated ageing", with a deteriorating ability to think, learn, remember and express themselves. The ones with the most lead aged up to six years faster than those with the least.
Professor Brian Schwartz, who led the research, concludes that "a portion of what has been called normal ageing might in fact be due to ubiquitous environmental exposures like lead".
The University of Michigan study took a slightly different approach, testing elderly men twice, some years apart. But it produced strikingly similar results, concluding that the metal hastened ageing by five years.
Professor Ellen Silbergeld of the Johns Hopkins Bloomberg School of Public Health says that lead that has been lurking in the skeleton gets released into the blood when bones lose calcium through ageing, spreading its poison throughout the body. Her own research suggests that it may also contribute to many other ailments of age, including hypertension, kidney disease and dementia.
Scientists are now worried that other pollutants that accumulate in the body – such as mercury and many pesticides – may similarly be biding their time to wreak havoc. Some research already suggests that exposure to pesticides increases the risk of Parkinson's disease a decade or so later.
Join our commenting forum
Join thought-provoking conversations, follow other Independent readers and see their replies