'I couldn't smile for 23 years': The charity offering life-changing plastic surgery to domestic violence survivors
Face Forward was set up in 2007 by Deborah Alessi and her husband David, a plastic surgeon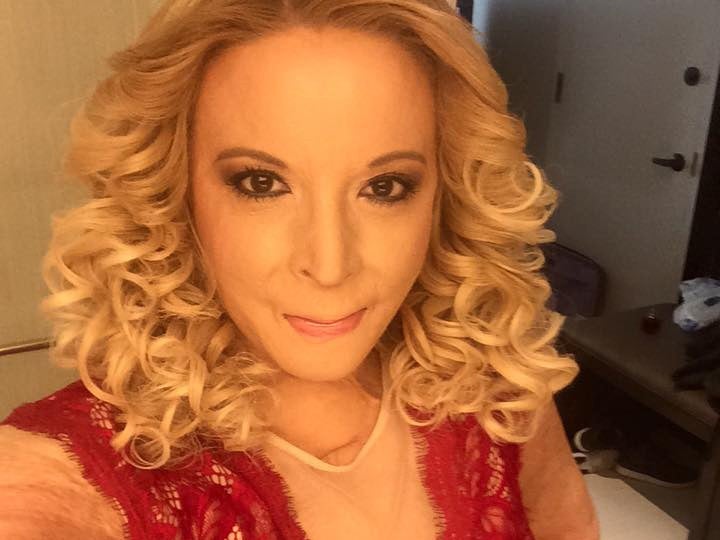 Audrey Mabrey was 26 when she was struck four times with a hammer, covered in petrol and set on fire by her husband.
She survived the brutal attack, which prosecutors called a "monstrous and unimaginable crime", and woke up from a coma six weeks later with burns to 80 per cent of her body.
Doctors at the Florida hospital where she was first treated carried out seven separate operations to save her life, leaving her with a medical bill of more than $100,000 (£80,000).
"The first time I saw myself I thought I looked like Freddie Kruger, like a monster from a horror film," says Mabrey.
Mabrey became an advocate against domestic violence and came into contact with Face Forward, an organisation which provides survivors with free reconstructive plastic surgery – often unaffordable under America's healthcare system.
Her former husband, Christopher Hanney, was jailed for life in 2012 for the premeditated attack he inflicted on her in November 2009.
The pair had separated a few months previously and Mabrey had moved out with their two children. She stopped off at the house they used to share in between work and attending a class at a nearby community college, believing Hanney was out at jury duty.
She had a drink in the flat and went for a jog – but when she returned, he was waiting for her inside, with a butcher's knife in his hands and a "crazed" look in his eyes.
He pushed her into the garage, where he had placed a blanket on the floor, tried to rape her and then hit her in the head four times with a hammer.
"I started praying. I didn't see a way out of there – he was 5ft 11 and a retired NYC detective. For me that was it, my life was over," she says.
Feminist protests demand end to violence against women in Brazil after gang rape of teenage girl
Show all 10
Hanney lit a candle, doused her in petrol, and threw it at her. She went up in flames as soon as it hit the fumes, but managed to escape through the garage door where her neighbour helped to put her out and called an ambulance.
Around three years ago, Mabrey approached Face Forward, set up in 2007 by domestic violence survivor Deborah Alessi and her husband, plastic surgeon David Alessi.
Since then, Mabrey has had one procedure to replace scar tissue on her neck with smooth skin taken from her back, another to rebuild part of her ear and a third to reduce the height of scarring around her mouth.
She is returning to Los Angeles, where Face Forward is based, for a fourth operation in January. After every procedure, "I've looked more and more like myself. Not better and better, but more myself," she says.
"When I look in the mirror today, I see a beautiful and confident woman."
Face Forward provides survivors with transport to LA, accommodation, counselling and pro-bono surgery, usually performed by Dr Alessi himself.
It holds an annual fundraising gala, this year headlined by Nelly, and last year donated the equivalent of $750,000 (£600,000) in surgery.
The number of survivors helped by the charity each year varies, but Deborah says while they may work with around 12 people in one year, many of them will require multiple surgical procedures.
Stephanie Schurman, 48, developed a disfiguring benign tumour called a hemangioma on the side of her face after she was raped and stabbed multiple times by her cousin's partner in 1993.
Schurman, who was 23 at the time, had finished late at the salon where she worked in Griffin, in the south east US state of Georgia.
She stopped off at her mother's home to collect her three children, where she was confronted by the man her cousin had been seeing.
"He got on top of me and started punching me in the face. It was so horrible. My three- and two-year-olds were standing there watching," says Schurman.
"He said he liked me and wanted to be with me and thought I wanted him too," she says. When she tried to fight him off, he became angry and told her he was going to kill her.
The attacker picked up a kitchen knife and "started cutting me everywhere: my face, my stomach," says Schurman. "Then he left me for dead. I played dead – something told me to do so."
Schurman was in hospital for three weeks, where the doctors inserted artificial ligaments into her hand. Her attacker was arrested and jailed but was released after 15 years for good behaviour.
When the tumour – believed to be linked to the trauma she suffered – began to protrude from her face, her new health insurance company refused to pay for its removal.
"They don't do reconstructive surgery on you, they just patch you up," she says.
"When I started working [again], I tried to have reconstructive surgery, but they insurance company said they do not pay for pre-existing conditions. They let you walk around like that."
For years, Schurman lived with the tumour, until Face Forward helped to reduce its size and remove some of her scars earlier this year.
"I feel so good," she says. "I hadn't been able to smile in 23 years; I couldn't smile because of the protruding tumour."
"Without Face Forward, I wouldn't have had the surgery. It would have had to be a miracle."
The organisation hopes to eventually set up in Britain, where Deborah says the charity will allow survivors to access complex treatment more quickly than NHS waiting lists allow.
"It's probably quite different in this country, because you do have the National Health Service," says Polly Neate, CEO of Woman's Aid.
"But as a general system in the UK, we need to do a lot more to provide much earlier help to survivors of domestic abuse. We're already concentrating a lot on picking up the pieces.
One of the biggest things we need to do is encourage women who are being abused to come forward much more readily."
Kenya: Domestic violence victims find refuge in women-only villages
Face Forward has already begun to help domestic violence survivors from other countries, says Deborah, who grew up in Glasgow but moved to the US and met David after surviving an abusive relationship herself.
"We have one from the UK coming up, and we have helped people from Uganda, Kenya, Guatemala, Mexico, India and Afghanistan," she says.
"I want to give people their life back, give them hope and a tomorrow."
Join our commenting forum
Join thought-provoking conversations, follow other Independent readers and see their replies