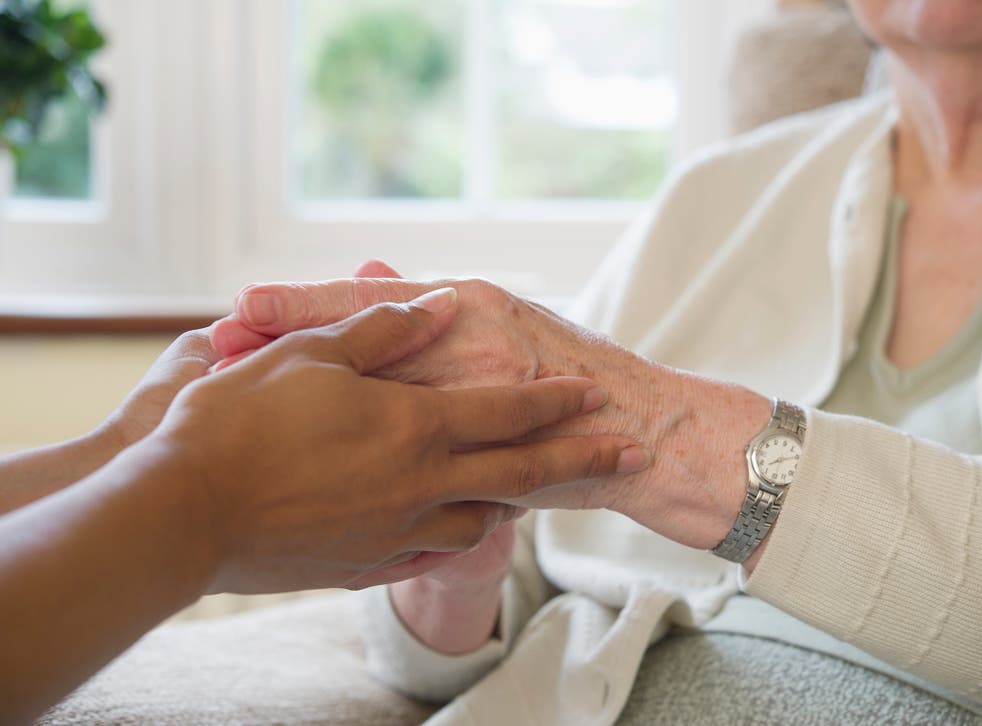 Failing care homes to be put in 'special measures' after success of similar policy for NHS Trusts
Services that do not make improvements face the threat of closure
Care homes that fail to deliver a suitable standard of care could be put in "special measures" in a scheme similar to the one regulating poor-performing NHS Trusts, the Government is set to announce.
The policy of special measures for hospital trusts – and now care homes – is part of Government's response to the Stafford Hospital scandal. It is a move that has been broadly welcomed by older person charities and campaign groups. The extension of the scheme to cover care homes and adult services is expected to be announced by Health Secretary Jeremy Hunt today, with failing homes and services facing the threat of closure.
Last year a review of 14 hospital trusts with higher than expected death rates resulted in 11 of them entering special measures due to a catalogue of failings and fundamental breaches of care.
Now the Care Quality Commission's (CQC) chief inspector of hospitals, Professor Sir Mike Richards, has said that since the trusts were put into the failure regime, most have shown major improvements in leadership, patient safety, compassionate care and staff engagement. Five trusts are now expected to be taken out of special measures, while four which have made improvement will remain on the regime for an "extended period"
Mr Hunt will make a statement to Parliament outlining the progress that has been made in addressing the failings. He will also announce the roll out of the scheme into care homes and home care services.
From October these services across England will face a "tough" new inspection regime, he will say. The services that are rated inadequate face being put into special measures and if they fail to make improvements following this they could be shut down, he will add.
"Mid Staffs was a wake-up call which uncovered how staff in a minority of isolated hospitals believed poor care was somehow normal and acceptable," he said.
"Thanks to a sharp focus on admitting problems rather than burying heads in the sand, some of these hospitals have tackled their deep-rooted failings for the first time and are on the road to recovery.
"Everybody wants to know they can get safe, compassionate care from their local hospital.
"The big difference special measures has made is that concerns of patients and staff are listened to and acted on quickly."
Professor Sir Mike Richards said: "We have seen significant improvements in almost all of the 11 trusts that were put into special measures, with exceptional progress in two trusts and very good progress in a further three.
"The hard work by trust staff that has underpinned this progress should be recognised.
"Special measures brings a new focus on quality improvement in trusts which have previously struggled to provide high quality care."
Caroline Abrahams, Charity Director at Age UK told The Independent: "Social care standards are patchy and need to improve, and a special measures approach, which challenges and supports poor performing providers to reach an acceptable standard, may well be another useful tool in the inspector's box.
"But this must not let providers off the hook of taking full responsibility for the quality of care they provide. Care organisations are entrusted with some of the most frail and vulnerable older people in our society and they must constantly focus on achieving good standards. This also means making sure people are able to raise concerns about the quality of care they deliver, confident that their views will be acted upon."
Janet Morrison, chief executive of charity Independent Age, also welcomed the announcement: "The homes that need to go onto special measures are not those where paperwork is out of order but those where the quality of care has fallen below an acceptable standard. The CQC has not always been good at differentiating these two things. They will need to place more onus on getting feedback from residents and relatives…. And of course these measures - welcome though they are - will not tackle the underlying failings of the system - its undertrained and underpaid workforce."
Andy Burnham MP, Labour shadow health secretary said: "The uncomfortable truth for this Government is that these hospitals deteriorated following David Cameron's disastrous reorganisation of the NHS. It was essential that steps were taken to stabilise them but it is extremely worrying that, a full year on, a number are only showing limited signs of improvement. After the election, thousands of nurses were laid off and nurse shortages were a major cause of the problems at these hospitals."
Join our new commenting forum
Join thought-provoking conversations, follow other Independent readers and see their replies