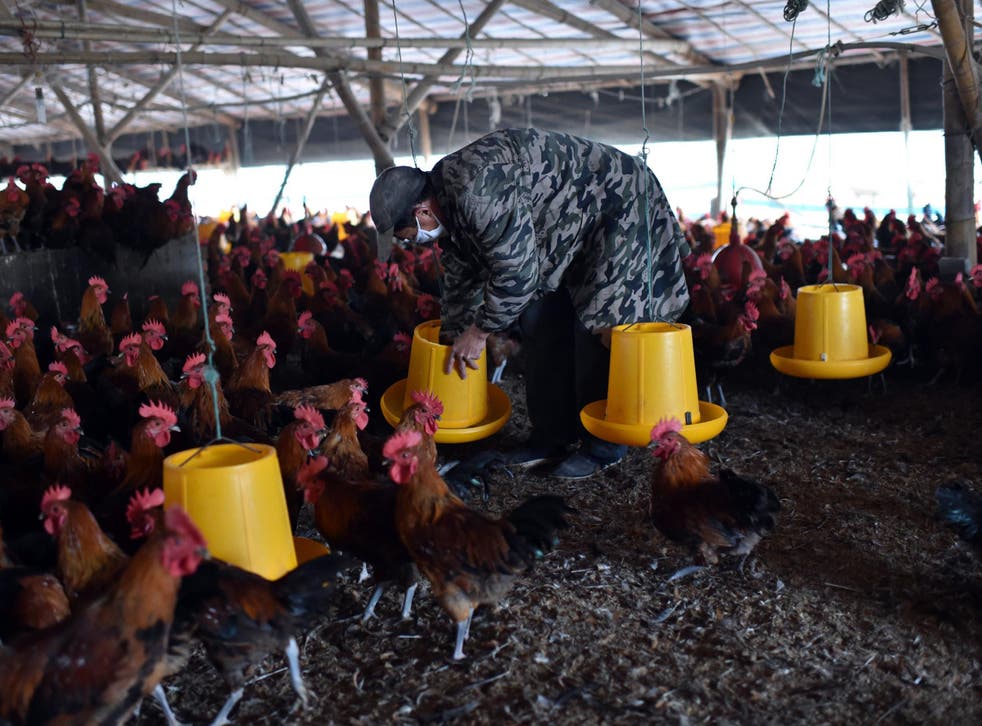 Farms must stop using antibiotics on healthy animals, says WHO
Lack of effective antimicrobials 'is as serious as a sudden and deadly disease outbreak', says health organisation boss
Farmers must stop giving antibiotics to healthy animals because they are fuelling the rise of superbugs, the World Health Organisation (WHO) has said.
Considerable amounts of antibiotics are administered to animals in the UK to prevent infections, especially in intensive farming.
The drugs are also given to animals to promote growth in the US and Asia, although the practice has been banned in the EU since 2006.
Overuse and misuse of the drugs is driving the rising threat of antibiotic resistance, the WHO said. Some kinds of bacteria that cause serious infections in humans have already developed resistance to all available treatments.
England's chief medical officer Professor Dame Sally Davies has repeatedly warned the world faces a "post-antibiotic apocalypse", after which routine medical operations would become too dangerous to perform because of the risk of infection.
Dr Tedros Adhanom Ghebreyesus, Director-General of the WHO said: "A lack of effective antibiotics is as serious a security threat as a sudden and deadly disease outbreak.
"Strong, sustained action across all sectors is vital if we are to turn back the tide of antimicrobial resistance and keep the world safe."
The health body strongly recommends completely banning use of medically important antibiotics in food-producing animals for growth promotion and disease prevention without diagnosis, it said.
Only when an animal in the same herd, flock or fish population is diagnosed with an infection should antibiotics be given, the WHO said..
In those cases, the animals should be given types of antibiotics "least important" to human health, it added.
A review published on Tuesday by The Lancet Planetary Health found restricting antibiotic use in food-producing animals reduced antibiotic-resistant bacteria in them by up to 39 per cent. The WHO said this research had led them to issue new guidelines.
The new guidelines are likely to prove unpopular with farmers, since it could reduce profits. But the health organisation can only make recommendations — only governments can enforce laws on farming.
A spokesperson from the Department for Food and Rural Affairs (Defra) said in a statement the UK was making "excellent progress" in tackling antibiotic usage in farming, but did not comment on whether it was planning on enforcing the new guidelines.
"Scientific evidence demonstrates that overuse of antibiotics in animals can contribute to the emergence of antibiotic resistance," said the Director of the Department of Food Safety and Zoonoses at WHO, Dr Kazuaki Miyagishima.
"The volume of antibiotics used in animals is continuing to increase worldwide, driven by a growing demand for foods of animal origin, often produced through intensive animal husbandry."
According to the WHO, in some countries, around 80 per cent of consumption of medically important antibiotics is in the animal sector.
Health news in pictures

Show all 40
A Defra spokesperson said:"Tackling resistance to antibiotics is a priority and we are making excellent progress — statistics released last month showed in the UK there has been a 27 per cent drop in use of antibiotics in food-producing animals since 2014 meeting a government commitment two years early.
"The Government is working with countries around the world to ensure antibiotics remain effective for people and animals and we follow The European Medicines Agency's (EMA) recommendations to limit the use of Critically Important Antibiotics in farmed animals."
Join our new commenting forum
Join thought-provoking conversations, follow other Independent readers and see their replies