Female genital mutilation: Men urged to 'speak out' to end FGM
Men Speak Out project is the first pan-European campaign to engage men in the prevention of FGM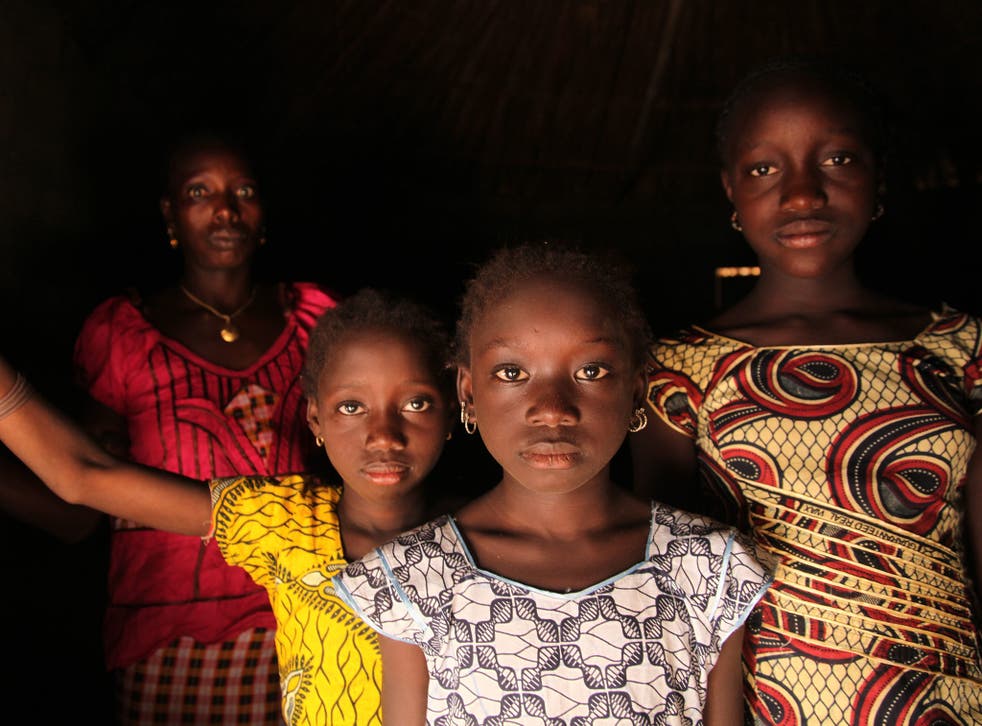 Men must speak out to end the practice of female genital mutilation (FGM) rather than regarding it as a "women's issue", campaigners have said.
The Men Speak Out project, launched on Friday in Brussels, is the first pan-European campaign to engage men in the prevention of FGM.
Naana Otoo Oyortey, the executive director of Forward, a leading charity working in the UK to end the practice, which is part of the Men Speak Out project, said: "So far the whole campaign around FGM has predominantly been focused on women. But research from Unicef in 2013 found a fundamental disconnect between the views of men and women on FGM.
"Women think they are doing it for men because men want it. But men do not really understand why women are doing it.
"We felt it was important to focus on men because that is not something that has been done in Europe."
The project, which was launched to coincide with today's International Day of Zero Tolerance for FGM, will recruit men in the UK, Belgium and Holland who come from communities where FGM is practised, to work as peer educators.
The project is led by Gams Belgium, working with Forward in the UK, Himilo Foundation in The Netherlands and the Institute of Tropical Medicine in Antwerp.
Anti-FGM campaigner interview - London Live
Solomon Amare Zewolde, Forward project researcher for Men Speak Out said: "For many years I have been talking to men in my community about the negative effects of FGM on girls and women.
"I noted that many men did not want to discuss this subject, or kept silent – deciding to only marry women who have undergone FGM, thus perpetuating the continuation of the practice.
"Women have been championing this cause for decades with little or no support from men in the community.
"I am honoured to join Forward and this project to say that 'it's my issue too' and should be that of all fathers, husbands, brothers and uncles in communities where FGM continues."
A case of FGM is reported in England every 109 minutes, according to official health figures.
From April 2015 to September 2015, 2,421 instances of mutilation were reported – the latest full six months of figures published by the Health and Social Care Information Centre this week.
Register for free to continue reading
Registration is a free and easy way to support our truly independent journalism
By registering, you will also enjoy limited access to Premium articles, exclusive newsletters, commenting, and virtual events with our leading journalists
Already have an account? sign in
Register for free to continue reading
Registration is a free and easy way to support our truly independent journalism
By registering, you will also enjoy limited access to Premium articles, exclusive newsletters, commenting, and virtual events with our leading journalists
Already have an account? sign in
Join our new commenting forum
Join thought-provoking conversations, follow other Independent readers and see their replies