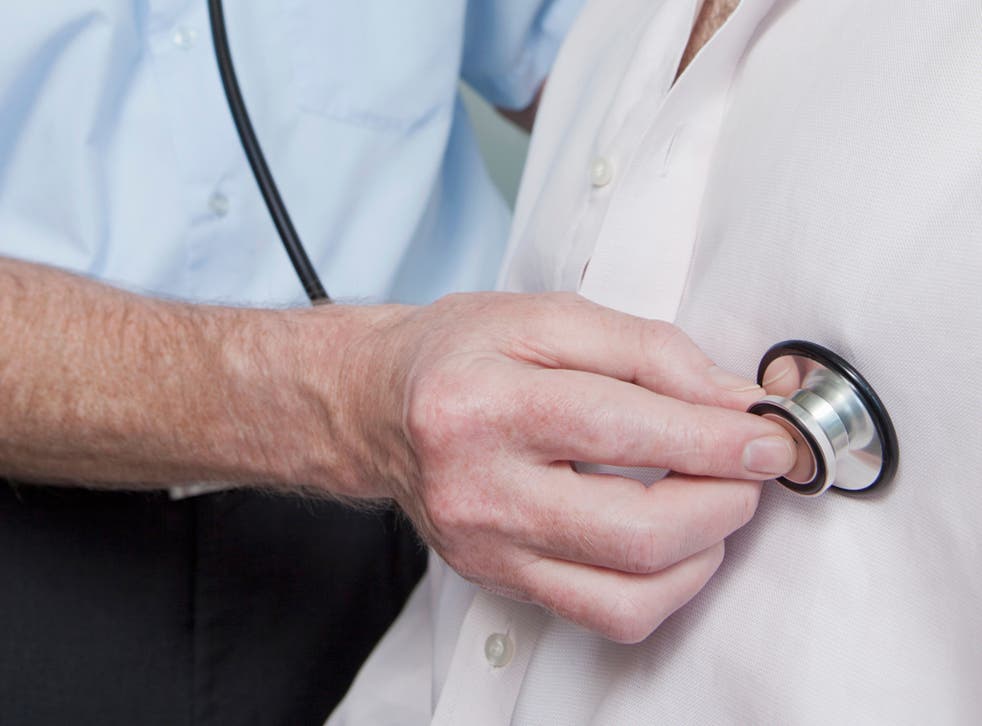 Foreign doctors who want to work for NHS 'must have good English'
Foreign doctors who want to work for the NHS in England will have to prove they can speak English well enough to treat patients, the Government has confirmed.
The new checks were announced after cases in which foreign doctors were said to have provided sub-standard care.
Those coming to the UK from outside the EU already face strict language tests. But doctors from within the European Economic Area are said to have registered to work in the NHS without being asked if they can speak English properly.
The General Medical Council (GMC) pushed for stronger language testing following the case of David Gray, who died in Cambridgeshire in 2008.
He was killed by German doctor Daniel Ubani who administered 10 times the normal dose of diamorphine.
Dr Ubani admitted being exhausted after getting only a couple of hours sleep before starting his shift in the UK, and said he was confused about the difference between drugs used here and in Germany.
His poor English meant he was refused work by the NHS in one part of the country but was later accepted in Cornwall.
The Government is proposing to give the GMC new powers to prevent doctors from being granted a licence to practise medicine in the UK where concerns arise about their ability to speak English.
Ministers are also introducing a single national list which every GP will have to be on before treating NHS patients. Previously every Primary Care Trust held a list of GPs.
It is hoped the change will help protect patients by ensuring poor performers cannot slip through the gaps between local lists.
Health Minister Dr Dan Poulter said: "Patients should be able to understand and be understood by their doctor if we are to give them the best care they deserve.
"These new checks will ensure that all doctors who want to work in the NHS can speak proficient English and to prevent those who can't from treating patients.
"There are lots of excellent doctors from around the world working in the NHS - this is simply about protecting patients and having proper checks on a doctor's ability to speak English.
"By introducing these steps we will be able to put an end to doctors treating patients without proper checks on their language."
Niall Dickson, chief executive of the GMC, welcomed the Government's plans.
"This is good news for patients," he said. "The Health Minister's announcement today will help strengthen patient safety across the UK.
"Our position is clear - patients must be confident that the doctor who treats them has the right communications skills to do the job.
"If doctors cannot speak English to a safe standard then the GMC must be able to protect patients by preventing them from practising in the UK.
"At present we can do that for doctors who have qualified outside Europe but we cannot do it for doctors within the European Union."
Mr Dickson added: "The Government has signalled today that it wants to give us new powers to test the communication skills of these doctors and close this gap in our regulatory defences. This would require a change in the Medical Act.
"This is a very welcome development. We have been working hard for some time to close this loophole in UK legislation which has caused so much concern to patients and their families and we are delighted that the Government has decided to act.
"We will continue to work with the Department of Health to make these changes as quickly as possible.
"We are also working here and in Europe to change European law to give us further powers in this area. It is right that professionals should be able to move freely around Europe, but never at the expense of patient safety."
PA
Register for free to continue reading
Registration is a free and easy way to support our truly independent journalism
By registering, you will also enjoy limited access to Premium articles, exclusive newsletters, commenting, and virtual events with our leading journalists
Already have an account? sign in
Register for free to continue reading
Registration is a free and easy way to support our truly independent journalism
By registering, you will also enjoy limited access to Premium articles, exclusive newsletters, commenting, and virtual events with our leading journalists
Already have an account? sign in
Join our new commenting forum
Join thought-provoking conversations, follow other Independent readers and see their replies