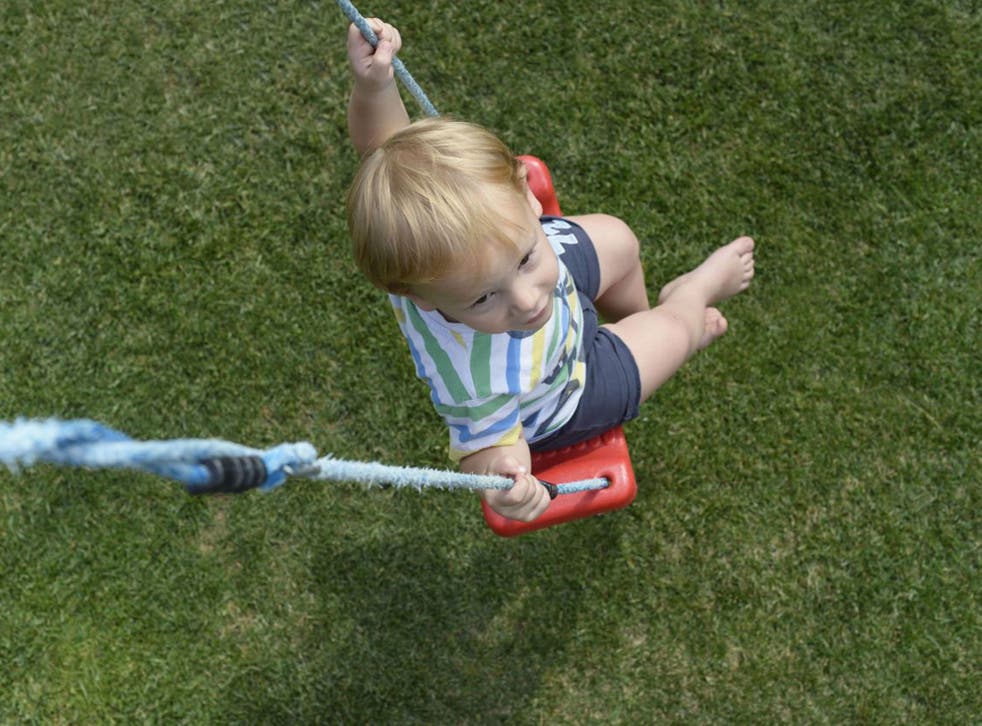 Foster children's stories 'withheld from carers'
Local authorities do not tell would-be parents details that might deter them, claims agency
Jonathan Owen
Monday 29 September 2014 10:51 Comments
Thousands of foster families are being put at risk because some councils are withholding vital information about the children they agree to take in, campaigners have warned.
More than one in four foster carers "rarely" or "never" receive the vital information they need to look after foster children and their own families safely, according to a survey of a thousand households across England by the Fostering Network. Asked whether they are given the information they need about children they are asked to foster, fewer than one in 10 said this "always" happened, prompting calls for more information to be made available to foster parents.
There are about 43,000 foster families in England, who look after 50,000 children. But there are thousands more children needing new homes and, with 7,000 new foster families needed in England this year alone, some councils are withholding information that may deter people from agreeing to take in children.
The Fostering Network is calling on local authorities in England to provide foster carers with full information about the children they take in. Jackie Sanders, the charity's director of public affairs, said: "This survey makes clear that information is not shared as a matter of course with foster carers, and we know how damaging this can be to their families and fostered children.
"This is not acceptable. Whether by failure to inform, or a limited availability, a lack of information inhibits the abilities of the foster carers to meet the needs of, and to provide appropriate care for, a child." This meant foster carers, their families and the children in their care were being put at risk.
One foster carer, a former manager for a fostering service, told of a child who had been placed in a home with six cats. "We weren't told he had killed them [cats] previously." And she recalled a girl she had fostered "where it hadn't been shared that she was going to commit suicide by jumping in front of a train. We have a railway at the back of our house".
Other foster carers tell how they have been denied information. "We usually take emergency placements, but have had experience where social workers have lied about previous allegations made by a young person to make sure the placement went ahead," said one.
While sometimes social workers are reluctant to share negative information in case it puts people off taking in children, in other cases a misunderstanding of confidentiality and data protection leads to vital information not being shared.
Responding to the concerns, David Simmonds, chairman, Local Government Association's children and young people's board, said: "There will be examples when it is not possible or appropriate for councils to disclose everything about an individual child, for example children in the middle of complex court cases or when a child is placed in an emergency foster placement."
Register for free to continue reading
Registration is a free and easy way to support our truly independent journalism
By registering, you will also enjoy limited access to Premium articles, exclusive newsletters, commenting, and virtual events with our leading journalists
Already have an account? sign in
Join our new commenting forum
Join thought-provoking conversations, follow other Independent readers and see their replies