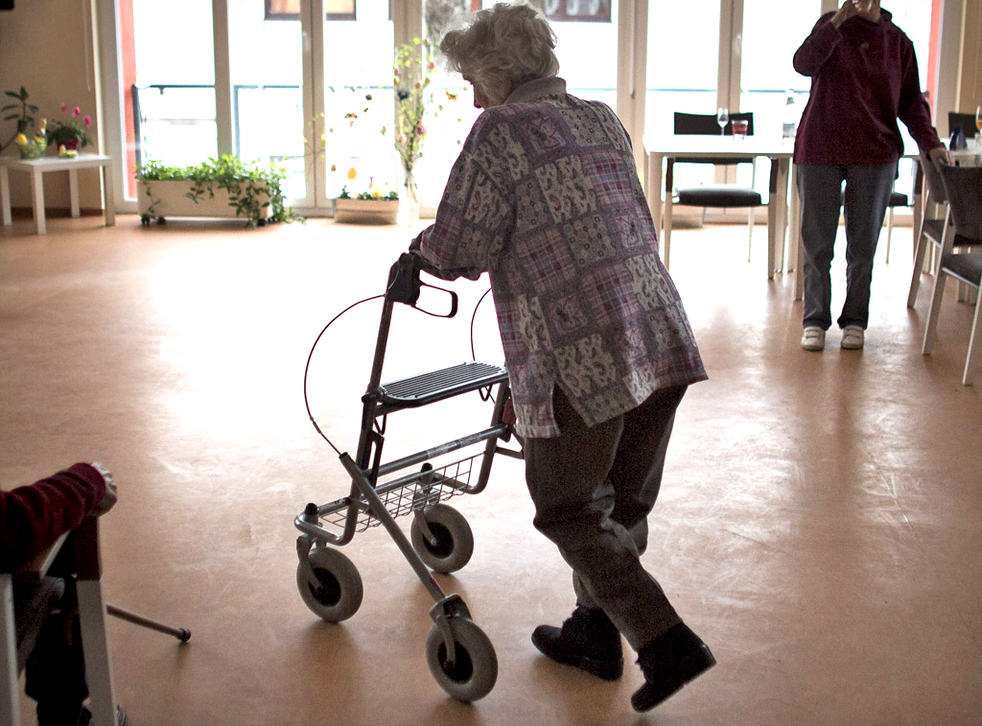 G8 Dementia Summit: PM pledges to double funding for research by 2025
While GlaxoSmithKline announces £200m of investment to set up a 'centre of excellence' that will turn breakthroughs in the lab into effective drugs
Scientists seeking new treatments for dementia will have their funding doubled by 2025, the Prime Minister has pledged, as world leaders meet in London for the first ever G8 Dementia Summit.
The government has already pledged to increase its spend on dementia research to £66m in 2015. This figure will increase with an "ambition" to double public, commercial and charitable spending on research over the coming decade.
Dementia scientists have said they are confident that major breakthroughs in the hunt for effective treatments can be made within the next few years, but have called for greater funding pledges. 
David Cameron also announced that the Medical Research Council will invest £50m into investigations into dementia's effects on the brain and how to improve early detection of the disease.
Meanwhile drug company GlaxoSmithKline announced £200m of investment to set up a "centre of excellence" that will focus on turning breakthroughs in the lab into effective drugs – a key phase in the hunt for viable treatment for dementia.
World leaders from the G8 nations will meet in London on Wednesday.
Mr Cameron said: "If we are to beat dementia, we must also work globally, with nations, business and scientists from all over the world working together as we did with cancer, and with HIV and AIDS. Today, we will get some of the most powerful nations around the table in London to agree how we must go forward together, working towards that next big breakthrough."
New statistics published last week revealed a sharp rise in the number of people living with dementia globally. 44 million people now have the condition with the number set to soar to 76 million by 2030.
The Alzheimer's Society has also set out its spending commitments for next 10 years, pledging that £100m would be spent on research in the next decade.
Jeremy Hughes, chief executive of the Alzheimer's Society said: " For the past forty years Alzheimer's Society has led the fight against dementia. We are pushing the boundaries to bring life-changing research to prevent…and ultimately cure dementia…but we can't do this alone. We urge governments and organisations worldwide to collaborate, think long-term and make meaningful promises to combat dementia now."
The G8 summit comes as the UK's health watchdog, the Care Quality Commission (CQC) announced a national review of dementia care.
Inspectors will visit 150 care homes and hospitals in England.
David Behan, chief executive of the CQC said: "670,000 people in England are estimated to have dementia and the number is expected to double over the next three decades. We know that these people are often vulnerable because of their condition and can rely on a number of services across health and social care to support their physical, mental and social wellbeing.
"There is a real need to explore why people with dementia may not be receiving high quality care, as well as how the different services work together.
"This is the first time that CQC has undertaken a review, which specifically looks at the care services that people with dementia use and rely on. It will address the key issues that these people face, such as why admissions to hospital from care homes are higher for people who have dementia compared to those who do not have the condition."
Video: Living with dementia
By default player size is set to 420 x 315px. But you can resize player width and height once you get the player code using player params.
Register for free to continue reading
Registration is a free and easy way to support our truly independent journalism
By registering, you will also enjoy limited access to Premium articles, exclusive newsletters, commenting, and virtual events with our leading journalists
Already have an account? sign in
Register for free to continue reading
Registration is a free and easy way to support our truly independent journalism
By registering, you will also enjoy limited access to Premium articles, exclusive newsletters, commenting, and virtual events with our leading journalists
Already have an account? sign in
Join our new commenting forum
Join thought-provoking conversations, follow other Independent readers and see their replies