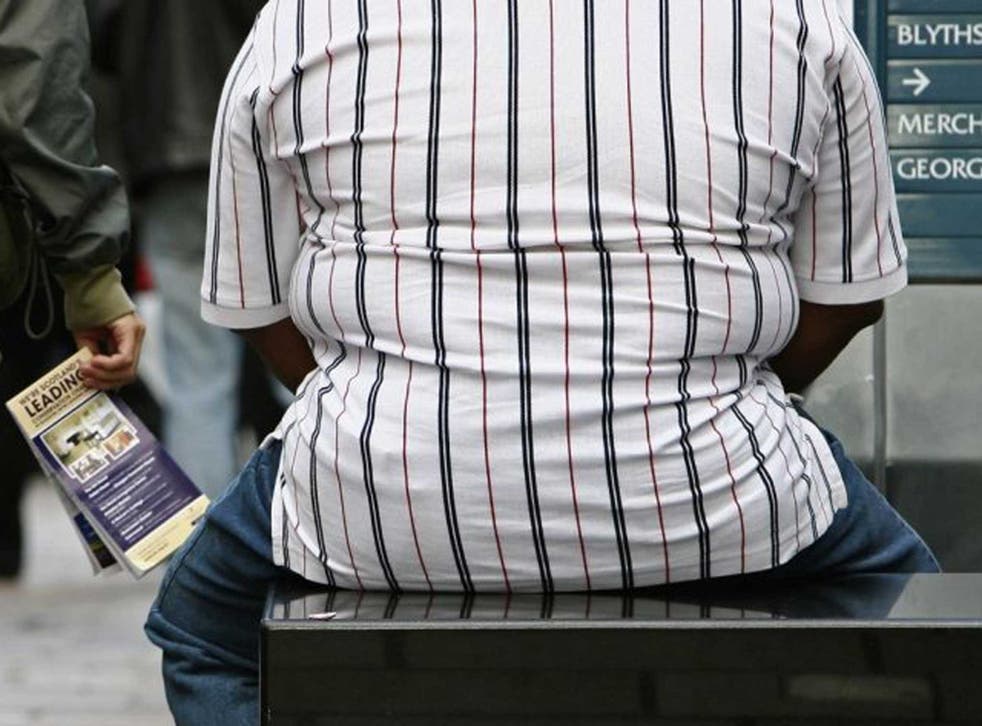 Gastric surgery increases risk of alcoholism
Patients may be thinner after bypass operations but could be at greater risk of drunkenness and dependency, research has found
Roger Dobson
Sunday 09 February 2014 01:00 Comments
One of the most drastic but effective ways of losing weight risks turning people into alcoholics, warn researchers. Bariatric or obesity surgery, where patients' stomachs are radically reduced in size, also changes the way the body processes alcohol, they say. Drinking after a surgical procedure can result in drunkenness within minutes of swallowing. The surgery may also affect a patient's body chemistry, making the drinking more rewarding and satisfying, which can make dependency more likely.
Animal studies have found a significant increase in alcohol uptake after surgery. Anecdotal evidence in men and women who had undergone stomach surgery set alarm bells ringing. As a result, a human trial is due to start at St Olav's University, Trondheim, Norway. "Some complications with this surgery are known, but an increased risk of developing alcoholism caught most of us by surprise," said Magnus Strommen, one of the researchers.
"It seems it increases the availability of alcohol [to the blood], and, to make things even worse, from normally reaching a peak alcohol concentration at about 30 minutes, it can happen within the first five to 10 minutes after swallowing the drink. Hence, the effect of alcohol is dramatically altered, with the maximum concentration being both much higher and coming much sooner than before."
He said he had met patients who had developed alcoholism following surgery. "They are, of course, not that obese any more, but are dealing with a serious new problem which jeopardises their very existence. I have also spoken to former patients who are not abusing alcohol but have damaged their social reputation because they suddenly get blackouts when drinking."
Gastric bypass is an effective treatment for obesity, and the Roux-en-Y gastric bypass is the most frequently used procedure. It is estimated that there are around 8,000 operations for weight loss carried out each year in the UK. After surgery, patients lose around a third of total body weight, or up to 70 per cent of excess body weight.
The Roux reduces the size of the stomach to a small pouch – about the size of an egg – by stapling off a section of it, which has the effect of reducing the amount of food that can be eaten. The surgeon attaches this pouch to the small intestine, bypassing most of the rest of the stomach and the upper part of the small intestine, which reduces the amount of fat and calories that are absorbed from food. It can be highly successful for weight loss, but there have been a number of reports of alcohol abuse in patients.
An animal study at Penn State University in the United States showed that rats given the bypass surgery had a much greater uptake of some alcohol than rats who had placebo surgery. The researchers say this could reflect metabolic changes triggered by the surgery, and changes in the levels of various compounds, including hormones and brain chemicals, such as dopamine.
"We show that gastric bypass surgery significantly increased alcohol consumption and increased water intake, which provides some support for the clinical reports that surgery is associated with an increased risk for alcohol abuse," they say.
In a human trial at St Olav's Hospital, 30 patients will have one of two types of obesity surgery, including the Roux, and the effects on the metabolism of alcohol will be compared. Just how surgery could have such an effect is not clear. When we drink alcohol it goes into the stomach where the enzyme alcohol dehydrogenase helps to oxidise a fraction of the alcohol, which reduces its toxic potential.
"This very wise biological defence is highly individual. With me – I tested myself before I included patients – the bioavailability of ethanol is 93 per cent, meaning that almost the entire drink reaches my blood, with well-known consequences. In contrast, one of my patients showed only 42 per cent bioavailability. This is the kind of guy who would drink most of us under the table," said Magnus Strommen.
"What happens in gastric surgery, we believe, is that it increases bioavailability to close to my level or even higher. Hence, the effect of alcohol is dramatically altered, with the maximum concentration being both much higher and coming much sooner than before.
"Awareness about these mechanisms is very important. Clinics as well as GPs need to be more aware of these issues in patients who have undergone surgery to be able to detect developing alcoholism before consequences get too serious."
Professor David Haslam, chairman of the National Obesity Forum, said: "This is a very interesting study and I look forward to seeing the results of the trial. Food can be an addiction and if we mechanically take away or reduce the ability to eat food, they may turn to something else, like alcohol."
Register for free to continue reading
Registration is a free and easy way to support our truly independent journalism
By registering, you will also enjoy limited access to Premium articles, exclusive newsletters, commenting, and virtual events with our leading journalists
Already have an account? sign in
Join our new commenting forum
Join thought-provoking conversations, follow other Independent readers and see their replies