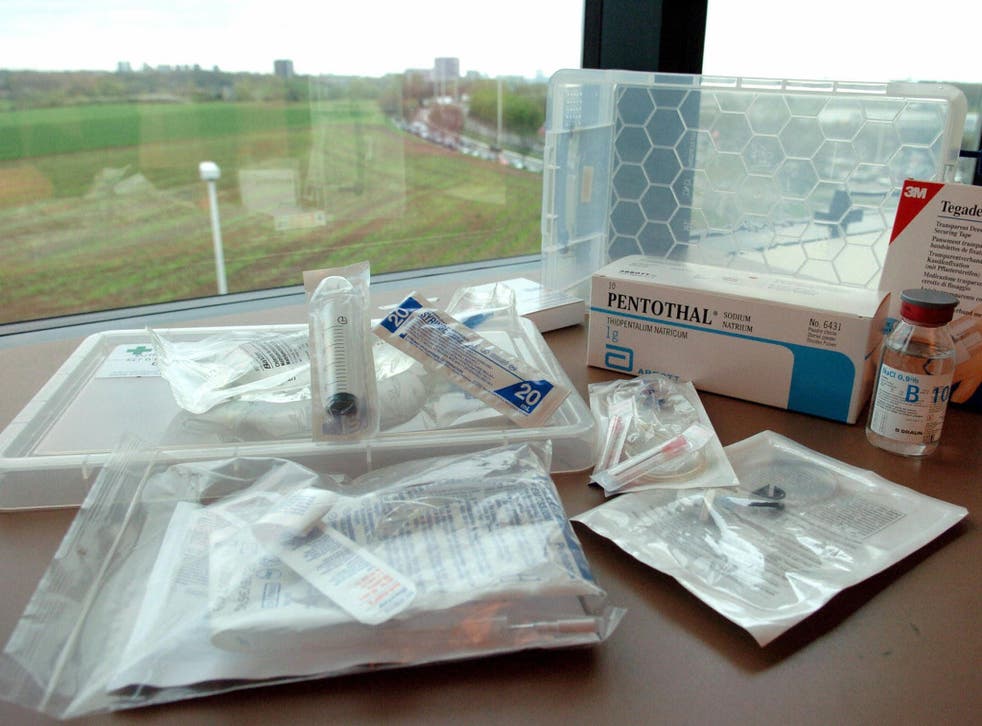 Gill Pharaoh: Healthy nurse who killed herself in a Swiss clinic accused of doing it for 'publicity'
Gill Pharaoh chose to die by lethal injection in Switzerland
Alice Harrold
Tuesday 04 August 2015 15:38 Comments
A healthy nurse who ended her life through assisted suicide because being elderly is "awful" has been criticised for doing it to generate publicity.
Gill Pharaoh had suffered from exhaustion and tinnitus and had back pain since having shingles five years ago, but was otherwise healthy.
She passed away at the Lifecircle clinic in Basel, Switzerland, where she was joined by John, her partner of 25-years. She spent her final hours wandering through the old part of the city, and dining on the banks of the Rhine.
However, her choice of death has been criticised by the former president of the Royal Society of Medicine who accused Ms Pharaoh of doing it for "maximum publicity".
"It's tragic and strange. Why on earth, if she was going to commit suicide, did she go to Switzerland and have all the publicity around it?" , Baroness Finlay of Llandaff told The Times.
The Baroness who represents the pressure group Living and Dying Well and the National Council for Palliative Care, questioned why a former nurse would seek assistance to end their life when she would have had the knowledge and access to do it herself.
"It's almost like an opera. It is a drama. There is something about seeking celebrity status," Lady Findlay said.
Before her death Ms Pharaoh told the Sunday Times that she had always said "I am not getting old. I do not think old age is fun."
Despite having no serious health issues, she decided to end her life when after a career of caring for the sick and elderly, she did not want to become a burden to her adult daughters.
Her family have said that although they would not have chosen it themselves, they did support her right to end her life.
John Southall, Ms Pharaoh's long-term partner, told ITV News that she had been planning her "exit" for years and never planned to grow old.
Register for free to continue reading
Registration is a free and easy way to support our truly independent journalism
By registering, you will also enjoy limited access to Premium articles, exclusive newsletters, commenting, and virtual events with our leading journalists
Already have an account? sign in
Join our new commenting forum
Join thought-provoking conversations, follow other Independent readers and see their replies