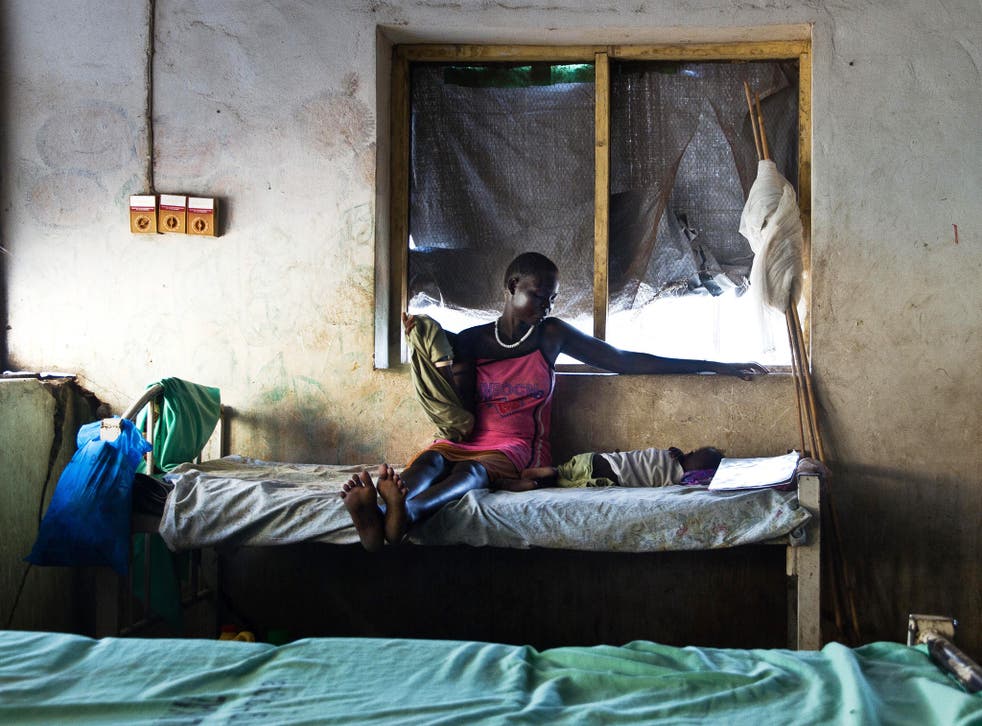 GlaxoSmithKline: A drugs giant that puts the lives of the poor before the money of the rich - could it happen?
GSK says it has ditched the business model that investors love, but aid charities hate - Charlie Cooper asks whether it is too good to be true
Charlie Cooper Comments
The giants of the global pharmaceutical industry are not generally counted among the world's good guys.
While affluent countries such as the US fuel the industry, paying through the nose for the latest 'blockbuster' drugs for long-term conditions like asthma or high blood pressure, hundreds of thousands of children die every year in poorer countries from pneumonia, malaria, and other diseases – for the want of the kinds of drugs and vaccines we in the West take for granted.
It's a business model that works for shareholders and, the companies consistently argue, without profits, there would be no drugs. But morally, many call it bankrupt.
So when one of the industry's biggest players, Britain's GlaxoSmithKline, set out its new commercial strategy this week, it raised eyebrows beyond the stock exchange.
Chief executive Sir Andrew Witty announced what he called "a very fundamental shift" away from a reliance on small supplies of high-priced drugs for the USA and Europe, towards high volumes of drugs for "emerging markets".
In a statement of intent, the company said it would hold on to the ViiV Healthcare HIV drug unit it had been widely expected to float on the market, saying that its growth prospects were strong.
It has already had profitable success in poorer countries with high-volume sales of drugs including the antibiotic Augmentin and asthma drug Ventolin – because they were priced, Sir Andrew said this week, "so that it fits with where the market place is, rather than pricing it only for the elite, only for the millionaires."
The reasoning was perhaps also clear to see in the decision, earlier this year, to take part in a $20bn (£13bn) swap of assets with rival company Novartis. While GSK took on Novartis' vaccines business, Novartis took GSK's cancer drugs portfolio – signalling that GSK may be giving up on the specialist drugs, provided to Western healthcare systems at astronomical costs, in favour of big ticket disease preventers for the developing world.
"In the next five years," Sir Andrew said, "there are going to be 130 million new babies in the world; 90 per cent of them are going to be in emerging markets, so that is a great place for us to be as a vaccine organisation, giving essential preventative vaccines to babies."
So has a Big Pharma giant finally grown a conscience?
GSK executives would probably be the first to admit it's about business first and foremost. Sir Andrew said that "the weather is turning" against expensive specialist drugs, towards the high-volume demands of the emerging markets – and with falling sales of the company's bestselling asthma drug Advair, as well an expensive corruption scandal in China to recover from, investors will hope he is right.
While there may be some hopes that the strategy improves access to lifesaving medicines in poorer countries, critics say GSK's record is not good. Kate Elder, vaccines policy adviser for Médecins Sans Frontières (MSF) Access Campaign, said that the example of the pneumonia vaccine, which GSK has been criticised, along with Pfizer, for pricing at a level that makes it unaffordable for many countries, casts doubt over any optimism for a major public health impact emerging from the new approach.
MSF wants to see the price of the pneumonia vaccine drop to $5 for every child to make it accessible to poorer countries not supported by international aid from GAVI, the Vaccine Alliance. Pricing in different countries is often not disclosed, but the lowest the charity is aware of is $10 per child. Worldwide, pneumonia kills 935,000 children a year.
"What GSK is saying here doesn't mean it's aligning any of the research and development strategy towards the needs of developing countries," Ms Elder said. "It just means there's increasingly a convergence in many countries between a major burden of disease, with needs for medicines and vaccines that previously sold well in the US and Europe. In terms of the impact it might have, it's still to be determined. It depends on how the pricing is done."
Professor John Lyon of Warwick Business School, a former pharmaceutical industry executive, agreed the days of the blockbuster drug were "somewhat numbered".
"Blockbusters are hard to come by. We've taken the low-hanging fruit already. Getting a blockbuster requires a lot more in-depth research and development," he said.
"Therefore it does make sense to sell higher volume, lower margin generic type, even consumer products."
Although questions remain over whether such a strategy will bear fruit in time to satisfy shareholders, Professor Lyon said that if pharmaceutical companies can show they are improving health and saving lives in poorer countries, it can be good for PR.
"It's a debate that's not just a GSK debate but for the industry in general – why would a commercial company develop and sell products that are expensive in terms of research and development [R&D] when they can't actually generate the revenues to meet those R&D costs?" Professor Lyon said.
"That's the fundamental commercial question that any ruthless businessman would ask. There are two answers: one is they shouldn't be doing it because it's a social enterprise and we should leave it to Bill Gates's and the philanthropists of the world to do that.
"The other is: that there is a business case, which is, in the first world, when people choose medicines they may take some cognisance of the fact there is some social conscience to this company."
Good PR is useful for any company. GSK already has some examples to draw upon and places emphasis on its commitment to "access to medicines". With funding from the Bill and Melinda Gates Foundation, it has spearheaded the most viable malaria vaccine, which was confirmed to be partially effective in test results last month. The vaccine will be made available in Africa at not-for-profit price.
The company has also developed an Ebola vaccine, again with public and philanthropic backing, which has shown early promise, and is being tested against the current outbreak.
But Professor Lyon said this kind of activity should be distinguished from the hard business approach of Glaxo's new focus on emerging markets.
GSK: Future direction
GSK's new strategy will focus less on high-priced, speciality drugs for the Western market, and place greater emphasis on high-volume sales of products where steady growth can be predicted, such as vaccines, often for the developing world.
Out
Cancer drugs, including the breast cancer treatment lapatinib, leukaemia drug ofatumumab and two melanoma treatments, were handed over to rival company Novartis in an asset swap worth $20bn completed earlier this year.
Other blockbuster drugs, such as GSK's asthma treatment Advair, have seen falling sales in recent years, and while continuing to be sold, may become less important profit-makers.
In
As part of the asset swap deal, GSK acquired Novartis's vaccines. The company has also developed the world's most viable malaria vaccine to date, RTS S/AS01, which will be available in Africa at a not-for-profit price.
The company has also retained its ViiV Healthcare HIV drug unit and this week begun phase III trials of two new HIV drugs.
Register for free to continue reading
Registration is a free and easy way to support our truly independent journalism
By registering, you will also enjoy limited access to Premium articles, exclusive newsletters, commenting, and virtual events with our leading journalists
Already have an account? sign in
Join our new commenting forum
Join thought-provoking conversations, follow other Independent readers and see their replies