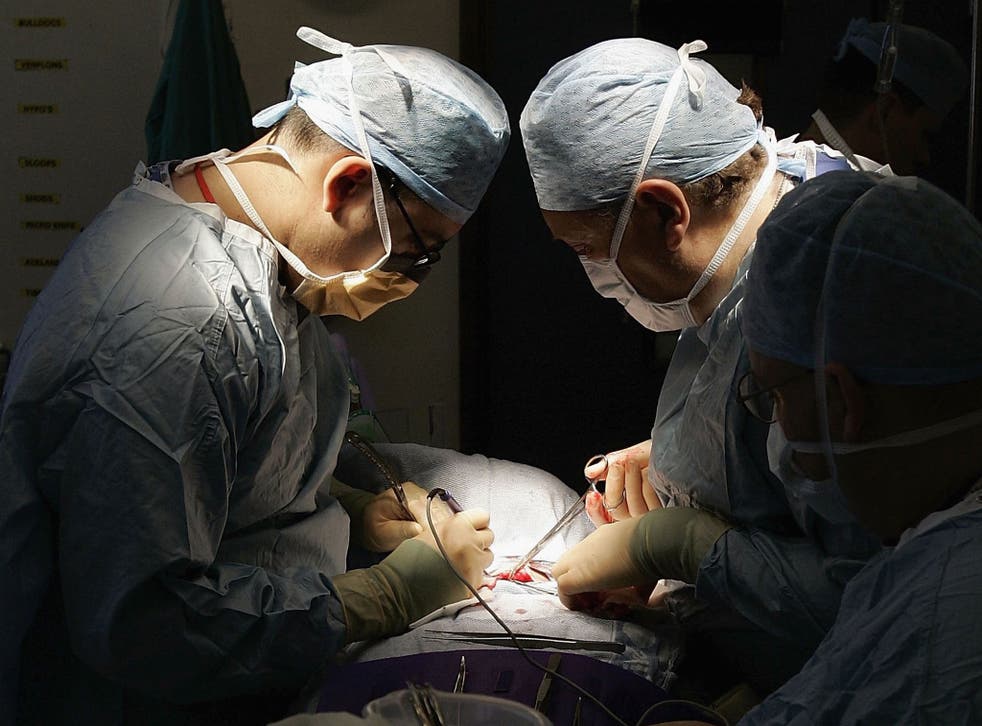 Government says health workers should not be paid extra for weekend shifts
NHS staff are currently given 'anti-social hours' payments for shifts on Saturday and Sunday
Hospital consultants and other NHS staff must no longer be paid overtime payments for working at weekends, ministers have warned, putting the Government on a collision course with medical unions.
Under current arrangements consultants only have to work Monday to Friday apart from in emergency care. Those who do weekend shifts are paid a 33 per cent bonus for every shift worked on top of their base salary. The lowest-paid clinical workers who work at weekends are paid up to double time on Sundays and 50 per cent extra for night and Saturday work (the starting salary for a band 1 employee being around £14,300). Qualified nurses receive up to 60 per cent extra for Sunday shifts and up to 30 per cent more for night shifts.
But ministers are warning that the "unacceptable" and "unsustainable" system cannot be maintained under Government proposals to provide full hospital services seven days a week. But any move to reduce or remove the bonuses will be bitterly opposed.
In evidence to pay review bodies, that have been asked to arbitrate, ministers have warned that patient safety is being put at risk as the prohibitive cost of weekend staffing means most hospitals only operate a skeleton service. The evidence adds that the current contracts are no longer "fit for purpose" in the 21st century.
The increasing strain on NHS resources

Show all 4
The document, approved by ministers, cites evidence that mortality is 20 per cent higher for emergency patients admitted at a weekend. Mortality for patients who had routine surgery on a Friday is 24 per cent higher while readmissions are 3.9 per cent higher following treatment on a Saturday or Sunday.
But the Government argues it cannot increase weekend staffing levels without reducing anti-social hours payments and removing the right of consultants to opt-out of weekend work. It adds it does not expect staff members to work longer hours but it does expect them to be more flexible. It adds that many jobs today require staff to do weekend work without extra remuneration.
"It is clear that the current national contracts for NHS staff – agreed at a time when many services were delivered only during the week – can act as a barrier to the delivery of sustainable seven-day services," the document states.
"The way that the week is separated into 'plain time' and 'unsocial hours' is archaic and out of line with a 24-hour, seven days a week, modern NHS system and most importantly, the needs of patients.
"Reformed employment contracts should put patients at the heart of everything the NHS does, rewarding staff that make the greatest contribution to patient care, and which provide premium pay rates that reflect modern employment practices better aligned to patient need, and support the NHS of the future."
The doctor and nurses pay review bodies are due to make their recommendations later this year after submissions from the Government and unions. But the British Medical Association, while in favour of seven-day working in principle, says it cannot sign up to proposed changes without understanding the impact on "patient care and doctors' working lives".
"Changes to contracts must be best for patients, fair for doctors and sustainable for the NHS," said Mark Porter, BMA council chair. "Contracts must safeguard doctors from dangerous working patterns. We're not asking for a lot – just basic requirements patients and doctors should be able to expect."
• This article has been amended to make clear that it is only the lowest-paid clinical workers who can earn double pay for Sunday work (and 50 per cent extra for night and Saturday shifts). Qualified nurses receive up to 60 per cent extra for Sunday shifts and up to 30 per cent more to work nights. 14/1/15
How it operates: Consultants' pay
Consultants earn a basic salary of £75,249 to £101,451 a year, dependent on length of service. They are contracted to work 10 programmed "activities" a week each lasting four hours. Any "activity" that falls outside of 7am to 7pm Monday to Friday, and any time on a Saturday or Sunday, is considered "premium time". During premium time the length of an activity is reduced to three hours or, by agreement, the rate of pay increases by 33 per cent.
Join our new commenting forum
Join thought-provoking conversations, follow other Independent readers and see their replies