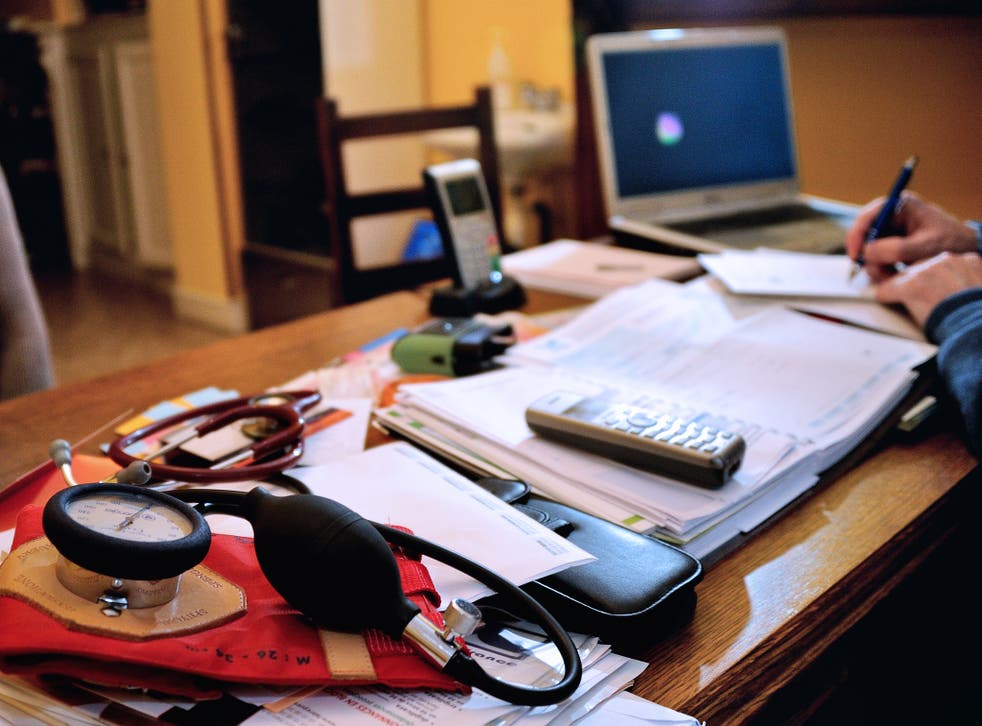 GPs to be offered new contracts to open surgeries at weekends, David Cameron announces
The Government has already set out controversial proposals for seven-day working by hospital consultants, raising the prospect of a national strike by junior doctors
Family doctors are to be offered a new contract to open their surgeries at weekends in moves to provide seven-day cover for patients, David Cameron has announced.
The Government has already set out controversial proposals for seven-day working by hospital consultants, raising the prospect of the first national strike by junior doctors for more than 30 years.
Critics claim the new move could harm the quality of care because GPs will not be able to keep pace with the growing demands on their services. The Royal College of General Practitioners has described the plans as "unrealistic" because of recruitment crisis facing the profession.
But Mr Cameron said: "Parents and people in our country want to access the NHS on a seven-day basis. Let me be clear, this doesn't mean all staff in the NHS have to work every seven days – it just means the services are available."
He cited evidence suggesting there were 11,000 unnecessary deaths each year in the National Health Service because quality of care was not consistent all week.
Tory sources said the new GPs contracts would be welcomed by doctors because it would reduce the amount of "form-filling and box-ticking" they currently have to carry out, freeing them up to spend more time with the public.
They said the contracts, which were promised in the Conservative manifesto, would be published in 2017 with patients offered seven-day opening in doctors' surgeries by 2020. They would be funded from the extra £10bn of NHS investment promised by Mr Cameron by 2020.
The new contract will be voluntary, with family doctors able to decide whether to join forces with neighbouring practices to offer seven-day care to populations of at least 30,000 patients.
As part of a new "patient guarantee", Mr Cameron said he would make it a requirement of NHS England's mandate that every patient has access to all-week GP services within five years.
Meanwhile, seven-day hospital services are to be extended across half of England by 2018 and the whole of the country by 2020.
Jon Ashworth, the shadow minister without portfolio, said: "You can't trust his promises on a seven-day NHS - he has made them before but hasn't delivered. What the Tories have done is take the health service backwards. Under them it is harder to see your GP and waiting lists are higher."
The moves emerged as the Government faced accusations of burying bad news about the burgeoning NHS deficit to avoid damaging headlines overshadowing the Tory conference.
A source at the health service regulator, Monitor, told the Observer it had been "leaned on" to delay a report on the state of NHS finances. It is understood to show that English hospitals ended the first quarter of the financial year (April to June 2015) around £800m in the red and are on course to lose £2bn over the year.

Register for free to continue reading
Registration is a free and easy way to support our truly independent journalism
By registering, you will also enjoy limited access to Premium articles, exclusive newsletters, commenting, and virtual events with our leading journalists
Already have an account? sign in
Register for free to continue reading
Registration is a free and easy way to support our truly independent journalism
By registering, you will also enjoy limited access to Premium articles, exclusive newsletters, commenting, and virtual events with our leading journalists
Already have an account? sign in
Join our new commenting forum
Join thought-provoking conversations, follow other Independent readers and see their replies