Headteachers say mental health issues among children are a growing problem in schools
'Such widespread concern among school leaders about pupils' wellbeing should be a wake-up call to society as a whole'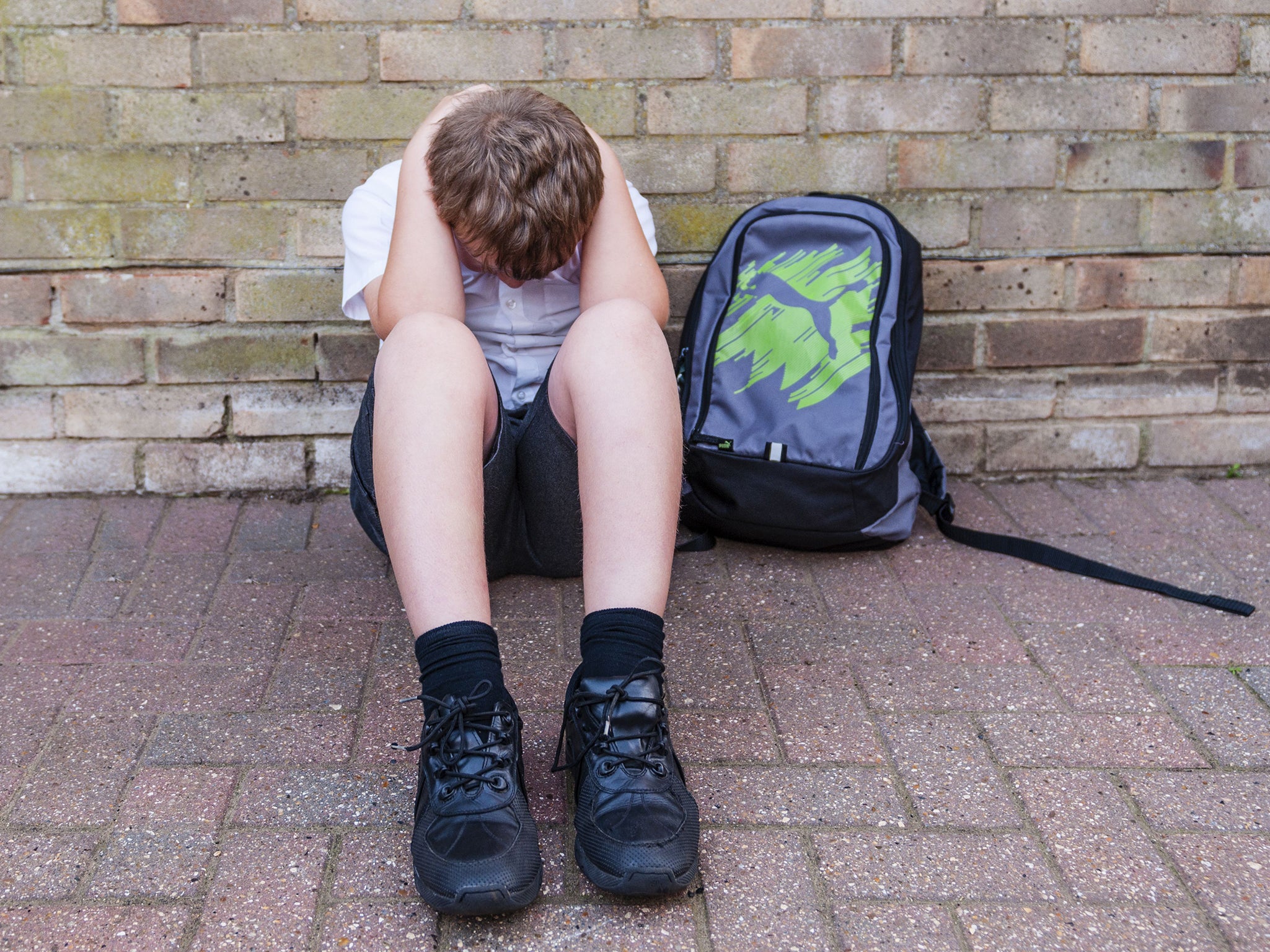 Mental health problems among children are a growing problem for schools, a survey of more than 1,000 headteachers has found.
An annual survey conducted by The Key, an organisation providing management support to schools, found that more than two-thirds (67 per cent) of respondents said they were worried about their pupils' mental health.
This contrasted sharply with a similar survey last year, where 14 per cent of heads were concerned about this.
This year's report showed that pupils' mental health was a large concern across all school types, stages, and English regions.
Fergal Roche, chief executive of The Key, said: "Such widespread concern among school leaders about pupils' wellbeing should be a wake-up call to society as a whole. Mental health issues, domestic violence, bullying and drugs have implications that reach beyond the school gates, and can seriously impact on the future prospects of those affected.
"The level of concern about pupils' mental health is particularly worrying, given the recent history of cuts to mental health services."
Headteachers were also concerned about domestic violence, cyber-bullying, bullying and obesity.
Domestic violence was a much more serious concern for primary heads (70 per cent) than those in secondary schools (47 per cent), while cyber-bullying was of concern to more secondary school heads, with 74 per cent of those surveyed saying this is a worry, compared to 59 per cent of primary heads. Academy leaders also identified this as a big concern (69 per cent) and second only to mental health.
Far fewer respondents reported being concerned by people trafficking (3 per cent) and forced marriage (6 per cent).
Health news: in pictures
Show all 104
Drugs were of concern to school heads across the country, ranking as the sixth-most worrying issue for respondents in most regions. A notable exception was London – the only region where drugs ranked outside the top 10 (drugs came in 11th place).
While sexting and drugs rank higher as concerns for secondary school heads (61 per cent and 55 per cent, respectively), obesity ranks higher among primary school heads (42 per cent)
One headteacher of a rural secondary school in the West Midlands responded to the survey saying: "Pupil mental health is a big concern. As well as a range of social factors, I see pupils contending with pressure after pressure in a school context, whether it's anxiety over meeting changes to compulsory end-of-course examinations, wanting to be successful at GCSE or anxiety over paying university course fees and the associated debt from a student loan.
"With declining social services support due to diminishing council budgets, more and more is having to be dealt with in schools. If we are not careful, a dangerous cycle will develop; students worrying and teachers suffering as they worry about not having the specialist skills to support those students."
Catherine Roche, chief executive of the children's mental health charity Place2Be, said: "This report chimes with our own experience and discussions with headteachers, who tell us that pupils' poor mental health affects their ability to concentrate in class and to learn.
"From our direct experience, there is no doubt that when pupils receive expert emotional support, they are better able to concentrate and achieve and overall disruption in the classroom is reduced, which benefits everyone."
Join our commenting forum
Join thought-provoking conversations, follow other Independent readers and see their replies