HIV crisis worsened by anti-gay laws in Commonwealth countries, report warns
Exclusive: Report for David Cameron describes criminalisation of same-sex relationships as 'British colonial legacy'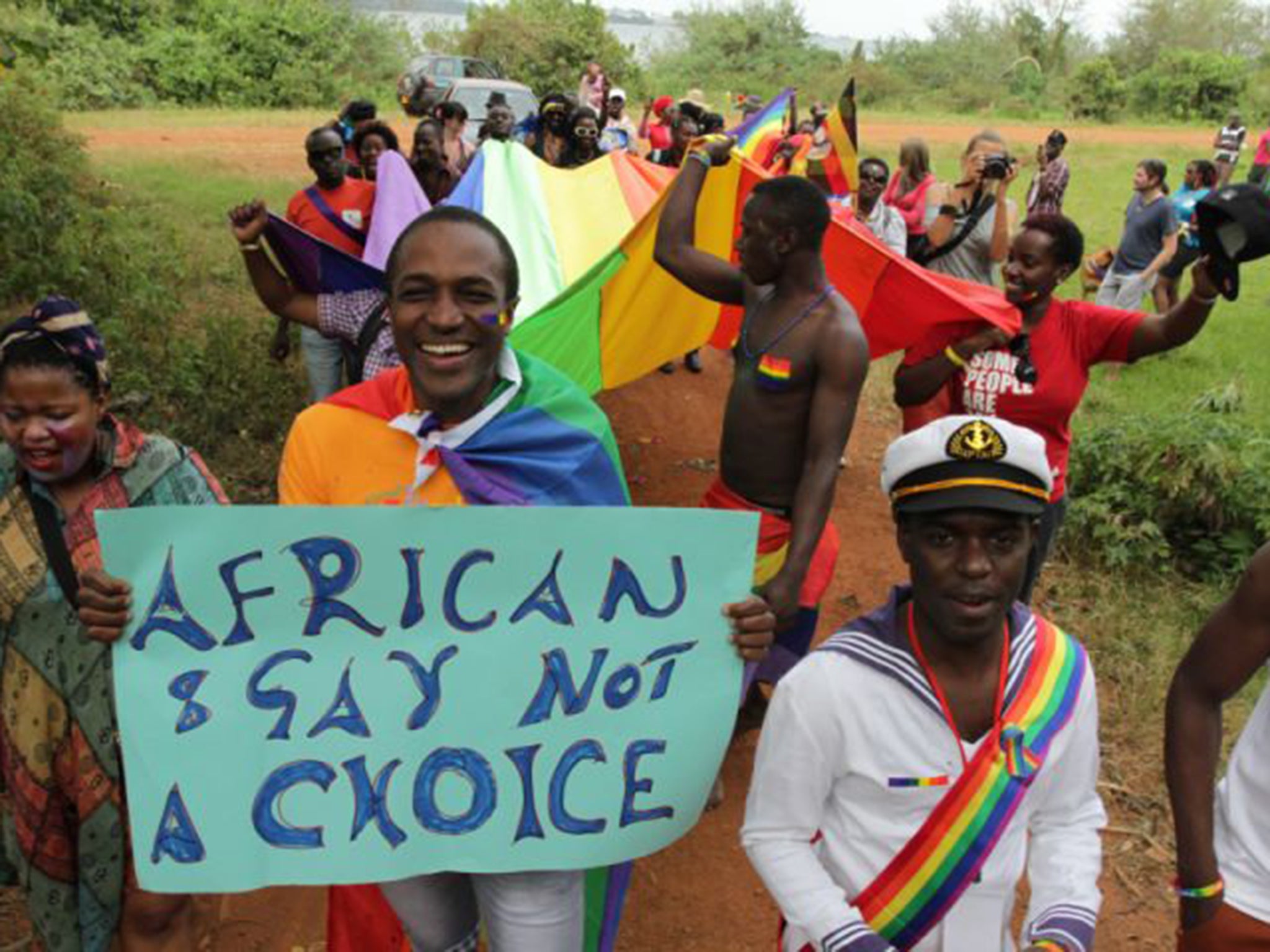 The persecution of millions of people in Commonwealth countries where homosexuality is a criminal offence is worsening the Aids crisis, warns a major report produced for David Cameron.
In what the report describes as a "British colonial legacy", 40 out of 53 Commonwealth countries criminalise same-sex relationships. The Prime Minister should demand that the countries scrap anti-gay laws and end the persecution and punishment of millions of people, according to campaigners. The Human Dignity Trust and the Commonwealth Lawyers' Association briefing was prepared ahead of the Commonwealth heads of government meeting in Malta next weekend.
"The Commonwealth accounts for over 60 per cent of HIV cases worldwide even though it only covers 30 per cent of the world's population because criminalisation worsens HIV pandemics and undermines efforts to tackle HIV," said the report.
Not only are rates of HIV infection higher, but the proportion of people helped by health workers is lower, it says. The prevention of HIV among gay men in countries where homosexuality is illegal is "difficult to address due to 'double stigmatisation' ". Lower awareness of HIV prevention leads to men "engaging in riskier sexual behaviours", and health providers are less willing to offer their services because of fears they could be accused of abetting criminal activity, says the report.
Jonathan Cooper, the chief executive of the Human Dignity Trust, said: "You will never ever get the Aids crisis under control while gay men are criminalised. It's literally not possible while gay men are shamed and stigmatised."
Commonwealth nations account for more than half of the 78 jurisdictions where homosexuality is illegal. "An estimated 2.9 billion people live in countries where consensual same-sex intimacy is punishable by imprisonment, corporal punishment or even death. Of that 2.9 billion, approximately 174 million may identify as LGBT," said the report.
In Pakistan and parts of Nigeria the penalty for being caught having gay sex is death. In Barbados, Guyana, Sierra Leone, Uganda and Zambia, people can face life imprisonment. More than 20 other Commonwealth countries have penalties of 10 years or more in prison.
In a statement yesterday, a Downing Street spokesperson said: "The Prime Minister remains absolutely committed to promoting the rights of lesbian, gay, bisexual and transgender people across the world.
"The Prime Minister raised the issue when he met Commonwealth Secretary-General Kamalesh Sharma last week and further discussions will be taking place in Malta."
Join our commenting forum
Join thought-provoking conversations, follow other Independent readers and see their replies