Hope for MS sufferers as first cannabis-based drug is licensed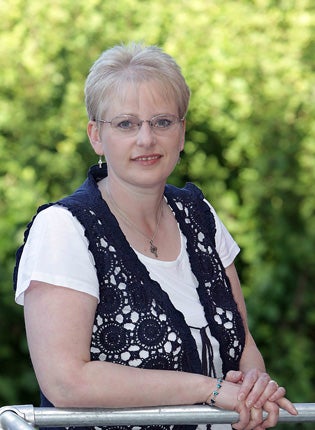 it is the world's oldest euphoric drug – and yesterday the first medicine made from cannabis was licensed in the UK.
Sativex, a tincture of extracts from the cannabis plant, is sprayed under the tongue up to 12 times a day, as a treatment for the stiffness and spasticity associated with multiple sclerosis. But it is not going to be popping up on the black market as Britain's latest dance drug. The Home Office has rated it as having zero abuse potential.
Britain is the first country to give the drug full regulatory approval, although it has had a limited licence to treat neuropathic pain in Canada since 2005. It is made from plants grown at a secret location in southern England by GW Pharmaceuticals, a small biotech company whose shares have risen 60 per cent in the last six months in anticipation of yesterday's announcement.
The medicinal benefits of cannabis have been known for at least 2,000 years. Its analgesic properties were described by the British herbalist Nicholas Culpeper in 1653.
Two drugs containing a synthetic form of the active constituent tetrahydrocannabinol (THC) were used in the UK for more than 30 years to treat nausea in cancer patients undergoing chemotherapy.
There are at least 60 active constituents of cannabis and scientists believe they can harness them to alleviate a range of symptoms. Millions of pounds are being invested by drug companies to test medicines derived from the plant as treatments for pain, epilepsy and inflammatory conditions such as bowel and skin diseases.
As cannabis is a natural plant, neither it nor the oil produced from it can be patented. Drug companies are therefore developing unique combinations of the constituents or finding a unique means of delivering them to the body, which would be patentable. The plants grown by GW Pharmaceuticals are of two strains bred to deliver high levels of cannabidiol (CBD) and THC, which are then mixed together. THC is the constituent which produces feelings of euphoria, but the levels are too low to make patients high and the effect is counteracted by the cannabidiol.
Professor Richard Langford, consultant in anaesthesia and pain medicine at Barts and The London NHS Trust, who was involved in the trials of Sativex, said: "The blood levels [of THC] when people smoke cannabis rise to a huge peak. By contrast, with the spray the rise is tiny."
GW Pharmaceuticals appeared to be on the brink of winning a licence for Sativex by 2005. But UK regulatory authorities wanted more evidence of its efficacy as a treatment for multiple sclerosis. That meant a further trial and more delay.
The drug is being marketed in Britain by the German company Bayer and is priced at £125 for a 10ml vial, which works out at £11 a day for a "typical" patient, according to the company. But it does not work for everyone. About one in 10 of the 100,000 patients with multiple sclerosis will be eligible for the drug, of whom only half are expected to benefit.
The Multiple Sclerosis Society said it was worried a postcode lottery could develop if primary care trusts differed on whether to pay for it. "We welcome the benefits it can bring but we want to see it made available to anyone who needs it," a spokeswoman for the society said.
Case study: 'I tested Sativex and it had a huge effect on my life'
Teresa Pointer, 39, first developed symptoms of multiple sclerosis in 1997 but was not diagnosed until she had an MRI scan in 2004 following a car crash.
Stuck at her home in Aylsham, Norfolk, made redundant from her job as a cook and feeling depressed, she thought the diagnosis had changed her life irreparably. But in 2005 she saw an advert for a clinical trial in a local newspaper and became one of the first MS sufferers to test Sativex.
"It had a massive effect. I wouldn't want to be without it now," she said. "It took two-and-a-half weeks to start really feeling the benefit and after eight weeks I was down to three or four out of 10 as to how bad [the suffering] was.
"Sativex took me from walking 25 metres to walking half a mile without too much pain. It also relaxes me and helps me to sleep. I've never taken any drugs I've not been prescribed. I've always been frightened of that. This is a lot safer and you don't get the incredible high and then the real low that you do with smoking it."
Join our commenting forum
Join thought-provoking conversations, follow other Independent readers and see their replies