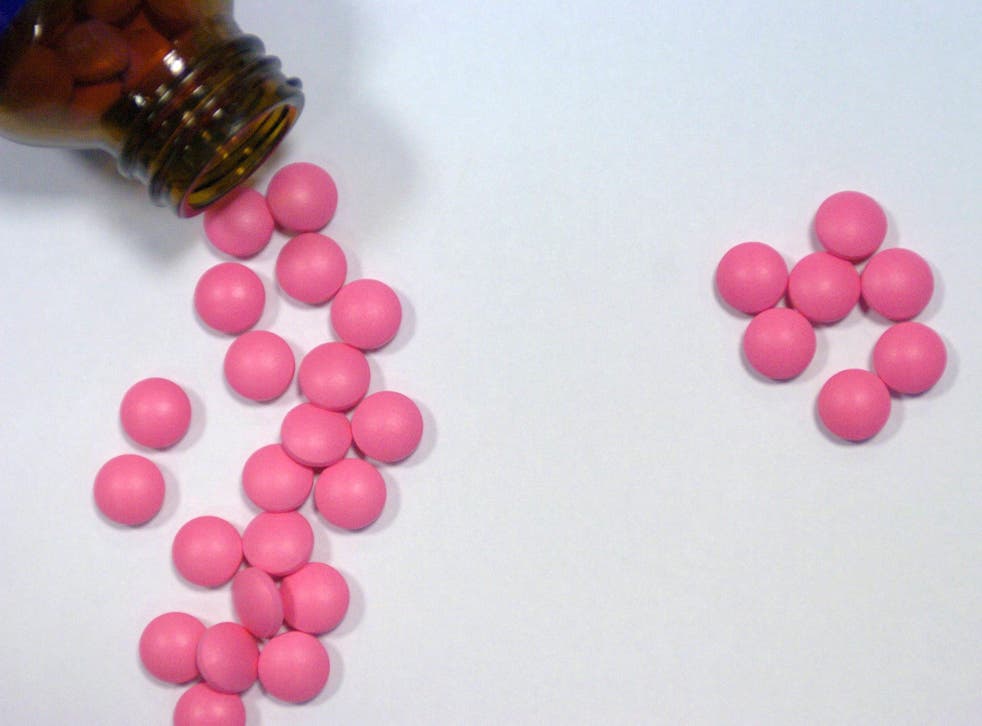 Ibuprofen: Calls for sales restrictions on painkiller due to cardiac arrest risk
Common painkiller 'should only be sold in pharmacies, in limited quantities and in low doses'
Ibuprofen should not be sold over the counter, researchers have said after discovering it increases the risk of cardiac arrest by 31 per cent.
The common painkiller, currently available in supermarkets and corner shops, is a type of medicine known as non-steroidal anti-inflammatory drugs (NSAIDs).
Researchers from the University of Copenhagen found other NSAIDs, such as diclofenac, present an even greater risk of cardiac arrest – when the heart suddenly stops pumping blood around the body.
Gunnar Gislason, who led the study, called the findings a "stark reminder that NSAIDs are not harmless" and said ibuprofen and similar drugs should only be sold in pharmacies, in limited quantities and in low doses.
"Allowing these drugs to be purchased without a prescription, and without any advice or restrictions, sends a message to the public that they must be safe," he said.
"NSAIDs should be used with caution and for a valid indication. They should probably be avoided in patients with cardiovascular disease or many cardiovascular risk factors.
"I don't think these drugs should be sold in supermarkets or petrol stations where there is no professional advice on how to use them."
The study, published in the European Heart Journal, adds to previous research on the risks of NSAIDs.
Heart attacks kill thousands
In 2013, researchers said one year's high-dose treatment with ibuprofen and diclofenac, used by hundreds of thousands of arthritis sufferers in the UK, leads to three avoidable heart attacks and one fatal heart attack for every 1,000 users.
Professor Gislason and his team found diclofenac, which was available over the counter in the UK until 2015, raised the risk of cardiac arrest by 50 per cent. It is currently only available on prescription.
Sales of over-the-counter painkillers amounted to almost £600 million in the UK in 2015.
The Danish investigators studied data on all patients who had an out-of-hospital cardiac arrest in the country between 2001 and 2010.
For each patient, use of prescribed NSAIDs during the month before a cardiac arrest was compared with use in the 30 days leading up to that point.
In the 10-year period, 28,947 patients had an out-of-hospital cardiac arrest. Of these, 3,376 had been treated with an NSAID up to a month beforehand.
Use of any NSAID raised the likelihood of cardiac arrest by 31 per cent and ibuprofen and diclofenac, the two most commonly used NSAIDs, raised the risk by 31 per cent and 50 per cent respectively.
The drugs exert numerous effects on the cardiovascular system, such as influencing platelet aggregation and the formation of blood clots, that could help explain the findings, said the researchers.
They may also cause arteries to constrict, increase fluid retention and raise blood pressure.
Health news in pictures

Show all 40
Professor Gislason warned people not to take more than 1,200 mg of ibuprofen in one day.
He added: "Diclofenac is the riskiest NSAID and should be avoided by patients with cardiovascular disease and the general population.
"Safer drugs are available that have similar painkilling effects so there is no reason to use diclofenac."
Additional reporting from Press Association
Register for free to continue reading
Registration is a free and easy way to support our truly independent journalism
By registering, you will also enjoy limited access to Premium articles, exclusive newsletters, commenting, and virtual events with our leading journalists
Already have an account? sign in
Register for free to continue reading
Registration is a free and easy way to support our truly independent journalism
By registering, you will also enjoy limited access to Premium articles, exclusive newsletters, commenting, and virtual events with our leading journalists
Already have an account? sign in
Join our new commenting forum
Join thought-provoking conversations, follow other Independent readers and see their replies