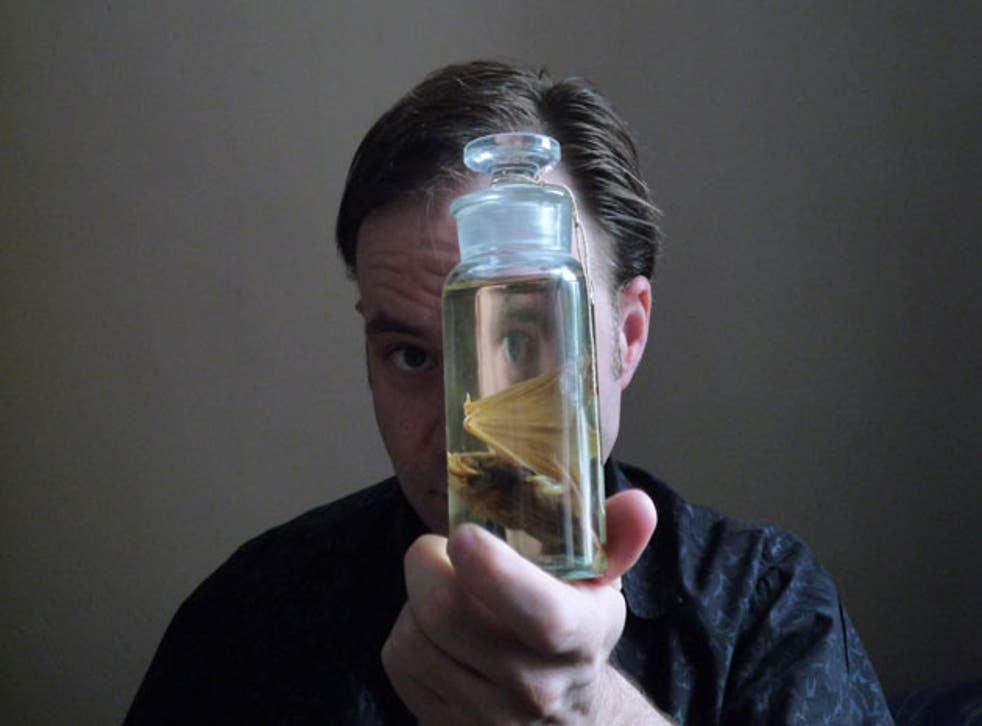 It's the little things that matter most to us – but don't let it get out of hand
It's natural to cling to your souvenirs and photographs, but for one in 50 people, hoarding is a serious problem
When Sir Richard Branson reflected on the fire that destroyed his luxury Caribbean home earlier last week, he wrote not only of his thankfulness that everyone escaped unharmed, but also about the "very sad" loss of thousands of photographs and his notebook.
The billionaire is far from alone in valuing everyday items, as is revealed by an audio anthology, inspired by a new BBC play, which reveals the sentimental attachment we have to possessions.
To coincide with the upcoming Radio 4 drama A Shoebox of Snow, starring The Good Life actor Richard Briers, the public are being invited to share memories behind the objects they treasure. The resulting accounts are being published online as part of a multiplatform project designed to extend the life of the play beyond a single broadcast.
Stories already uploaded to the website ashoeboxofsnow.wordpress.com involve possessions as diverse as a hand-shaped chair and a bat in a jar. Justine Potter, the play's producer and director, said it was clear from the recordings that the context of the objects was far more important than the items themselves. Her company, Savvy Productions, has worked on the anthology with writers involved in a scheme run by Cyfle., the Welsh creative industries training organisation.
The afternoon play, which airs on 16 September, tells the story of an elderly couple, Albert and Renie Grace. They have not thrown anything away since 1941 but, when the council decides to demolish their home, they have to choose which items to save.
Mr Briers, who plays Albert, said it was an interesting drama to which many people would relate. "We all do [hoard], that's the trouble," he said. "I have got, I think, 3,500 books stuck here; I can't even get in the door. In fact, I've stopped buying any more. At 77, I thought, really, what are you trying to do?"
Mr Briers, who has lived in the same house in Chiswick, west London, for the past 43 years with his wife, Ann, attaches much sentimental value to photograph albums. And his sitting-room is "like a second-hand shop", filled with furniture from deceased relatives.
Julie Mayhew, who was inspired to write the play after hearing from friends about elderly neighbours of theirs who hoarded, cannot bring herself to give away a pair of socks she wore when she gave birth. "I don't think you can account for what people get attached to," she said.
Experts estimate that pathological hoarding – or hoarding disorder – affects as many as 2 per cent of the British population. Dr David Mataix-Cols, senior lecturer at the Institute of Psychiatry at King's College London, who is researching hoarding disorder, said most people who participated in studies were women aged 40 to 60, but it was thought it could affect as many men, and had its origins in adolescence. "The main reasons for hoarding are perceived need for the possessions – 'This will come in handy one day' – and excessive sentimental attachment," he said.
Clouds End, a community interest company dedicated to helping people with hoarding disorder, runs training sessions for council staff across the country to show how they can help hoarders who might otherwise face eviction from their homes.
But it is not only hoarders who can't bear to throw items away. Despite our reliance on storing memories digitally, retailers are reporting growing sales for special boxes in which to keep treasured possessions. Sarah Whalley, owner of the online company Oh So Cherished, has seen sales of keepsake boxes double in the past year compared with the previous year. "I think people just want to keep treasured items in a nice place, rather than a cardboard box," she said.
Another firm, Freya Design, sells thousands of memory boxes every year online and in shops. Its founder, Marie Ekerholm, said business was up about 30 per cent on last year and consumers seemed "price insensitive". "When the economy is going through hard times, I think we become more retrospective and look more behind than forwards."
Case studies...
Sabrina Dawe, 30, of Evercreech, Somerset, who sells insulin pump pouches online, lives with her husband Chris and children Dylan, four, and Jasmine, 20 months. False eyelashes remind her of a girls' night out
"It just represents being able to go out and not have any responsibility and worry, which I would have if I was at home. I have got two young children, one of whom has had Type 1 diabetes since he was 13 months old, so obviously the last few years have been quite stressful for us."
Simon Stratton, 32, who lives in Cardiff with his partner, Elinor Robson, treasures a garden gnome with which he appears in the short film, Gnome
"It's the first time I have ever done anything like that, been in a movie short, and to experience that kind of thing... was really interesting... I just felt like I was a star for a day, which sounds really sad. It is all memories of that, I think."
Dylan Owen, 39, of London, who works in film visual effects, attaches sentimental value to a bat preserved in formaldehyde, bought in Los Angeles in 2003 shortly after being made redundant
"If I look around the clutter of my room, there are only a few things... that have a real resonance behind the object itself. It's how I came across it and what I was doing at the time and the sort of mini-adventure it represented to me. I am aware it seems quite a morbid object, but I don't really see that."
Hannah Wood, 30, a freelance journalist in Plymouth, cherishes a heart-shaped rock her husband Alan Qualtrough gave her on proposing in July 2009
"When I said to him, 'Where's the ring?', then he looked round his feet and there it [the rock] was. It was like serendipity or something."
Register for free to continue reading
Registration is a free and easy way to support our truly independent journalism
By registering, you will also enjoy limited access to Premium articles, exclusive newsletters, commenting, and virtual events with our leading journalists
Already have an account? sign in
Register for free to continue reading
Registration is a free and easy way to support our truly independent journalism
By registering, you will also enjoy limited access to Premium articles, exclusive newsletters, commenting, and virtual events with our leading journalists
Already have an account? sign in
Join our new commenting forum
Join thought-provoking conversations, follow other Independent readers and see their replies