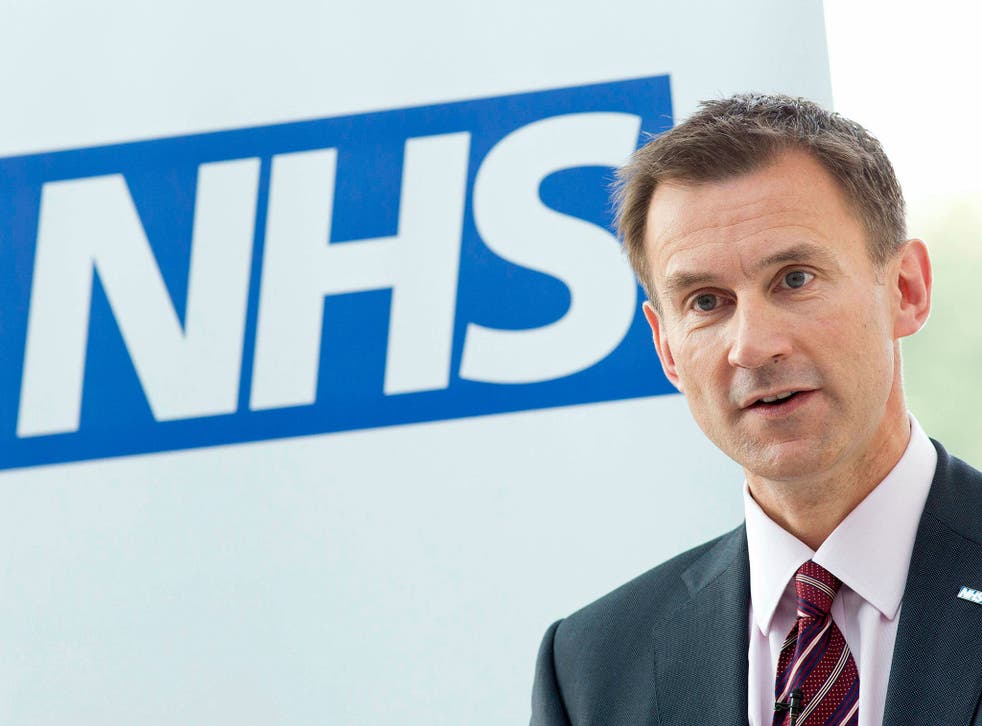 Jeremy Hunt tells nurses 'path to lower cost is the same as the path to safer care'
Health Secretary claims NHS could hire more staff if it made fewer mistakes
The NHS would be able to afford more nurses if it could deliver safer care, Jeremy Hunt will tell health service staff today.
An independent report, commissioned by the Department of Health, has suggested that unsafe care costs the NHS between £1bn and £2.5bn a year in follow-up treatments.
The Health Secretary will say that more should be "invested in improving patient care rather than wasted on picking up the pieces when things go wrong".
He will tell nurses that if they play their part in making the NHS "the safest healthcare organisation in the world" then money could be released for additional staff, training and "time to care".
In pictures: Junior doctors protests in UK

Show all 10
His comments risk angering nurses, who have borne the brunt of the longest spending squeeze in NHS history.
The Royal College of Nursing (RCN) said that while Mr Hunt's proposals were "well-intended", poor care was caused by a lack of investment and low staffing levels.
"Every nurse's first priority is patient safety, and they are well aware of the effects of poor care," said Dr Peter Carter, the RCN's chief executive and general secretary.
"Falls and preventable conditions such as pressure ulcers happen when there are not enough staff on a ward to care properly for every patient, not because nurses are unaware that these things should be prevented."
Figures from the Department of Health suggest that pressure ulcers cost the NHS £49m a year – the equivalent of 950 ward nurses. Falls cost £36m a year, and urinary tract infections caused by catheters cost £67m.
"I want every director of every hospital trust to understand the impact this harm is having not just on their patients, but also on their finances," Mr Hunt will say.
"And I want every nurse in the country to understand that if we work together to make the NHS the safest healthcare organisation in the world, we could potentially release resources for additional nurses, additional training and additional time to care. Nobody should be in any doubt that the path to lower cost is the same as the path to safer care."
Labour said that the Government had made care problems more likely by "wasting" £3bn on reorganising the NHS.
Shadow Health Minister Jamie Reed said: "Hospitals are full to bursting and left without enough staff as waiting lists soar.
"Half of nurses say their ward is dangerously understaffed and the majority of NHS staff believe the Government's reorganisation is harming patient care. Labour will invest an extra £2.5 billion to recruit 20,000 more nurses – investment the Tories will not match."
Join our new commenting forum
Join thought-provoking conversations, follow other Independent readers and see their replies