Junior doctors accuse NHS boss of exploiting Paris attacks to stoke public strike fears
Letter from 3,000 junior doctors accuses Professor Sir Bruce Keogh of a 'disrespectful and politicised' intervention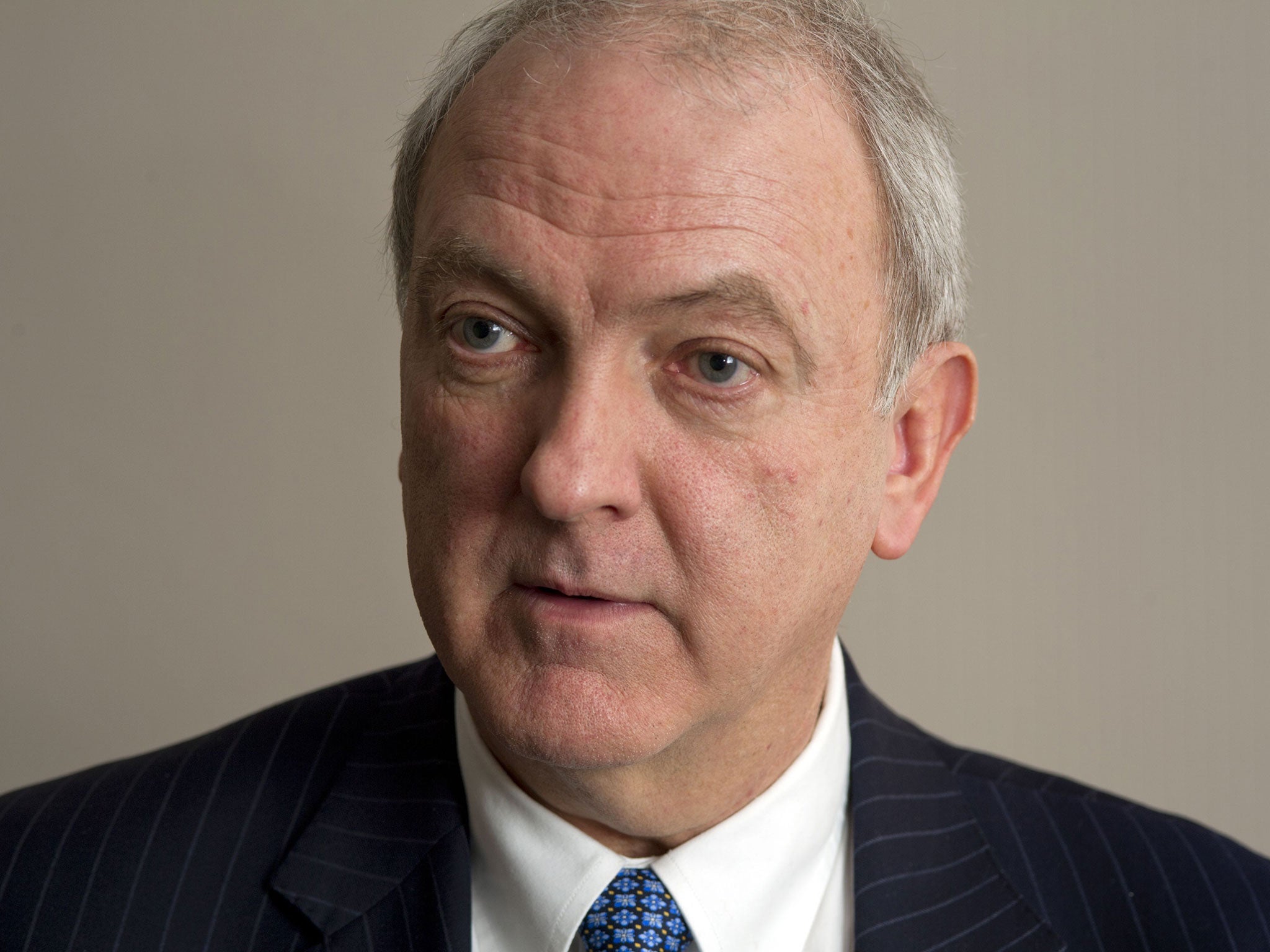 More than 3,000 junior doctors have accused one of the country's most senior medical officers of deliberately using the threat of a Paris style terrorist attack to stoke public fears over their planned strike action.
In a letter, passed to The Independent, the doctors accuse Professor Sir Bruce Keogh, medical director of NHS England, of a "disrespectful and politicised" intervention in the increasingly acrimonious dispute over changes to their pay and working conditions.
They also question whether Sir Bruce was in collusion with the Health Secretary Jeremy Hunt when he wrote a paper earlier this year suggesting that up to 11,000 deaths could be attributed annually to weekend working practices in the National Health Service.
The letter is the latest salvo in the row between the Government and junior doctors about planned changes to the doctors' contract which would cut weekend overtime pay in return for a higher basic salary. Last week junior doctors voted overwhelmingly to strike, with 98 per cent supporting the move on a 76 per cent turnout. The strikes are schedules to take place on 1, 8 and 16 December.
In their letter, the doctors attack Sir Bruce for questioning whether they would be available for work "within one hour" of a major incident, such as a Paris-style attack, being declared.
UK: Thousands of junior doctors decry new 'unsafe & unfair' contracts
"The insinuation that doctors would not return to work in the event of a major incident such as a terrorist attack, is not in keeping with the inherent duty that junior doctors have to serve the public," they write.
"The use of the horrific attack in Paris to articulate your concerns is deeply disrespectful to those who lost their lives, their families and friends.
"At a time when an entire nation is mourning, the use of this event for political purposes is not in keeping with the dignity with which we would expect a senior medical leader to behave."
The doctors say they have received advice from the General Medical Council with regard to their responsibilities in the context of industrial action. "We are well aware of our professional obligations and responsibilities, and we hope that the GMC's on-going communication with us satisfies some of your concerns," they say.
The letter was organised by Jason Sarfo-Annin, a junior doctor who is on a one-year secondment to Harvard as a Fulbright scholar.
It also questions why the findings of a study by Sir Bruce, published in the British Medical Journal, appeared to have been made available to the Government in advance of its publication. "There is a suspicion that there has been foul play with Keogh's paper," Mr Sarfo-Annin said.
"Data from it has been mentioned in speeches and government publications in July and prior before the paper was sent to the BMJ for publication.
"Almost all scientific journals ask authors of a paper to declare a conflict of interest, and to agree to a publication embargo, until the journal publishes the paper."
A spokeswoman for NHS England said it made "no apology" for seeking assurances that patient care would be safeguarded in the event of strike action.
"Should a strike go ahead, NHS England has legal responsibility for ensuring everything possible is done to protect patients and the public," she said.
"We will pursue that task with the thoroughness that the public expects. Formal assurance on key safety issues will be required.
"We make absolutely no apology for seeking the certainty that the seriousness of the situation requires."
The spokeswoman said Sir Bruce had always been clear that changes to working practices across the NHS were needed "to make it easier for clinicians and other NHS staff to provide the care their patients deserve" across seven days a week.
Join our commenting forum
Join thought-provoking conversations, follow other Independent readers and see their replies