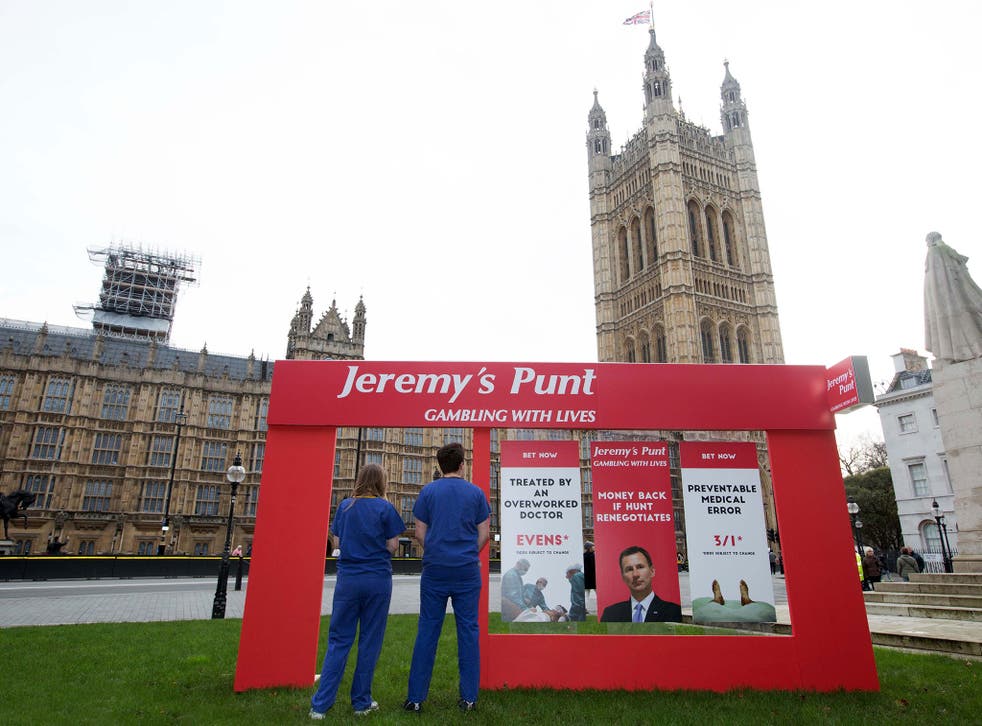 Junior doctors' strike: Mixed feelings among patients and visitors ahead of walkout
Those visiting sick family and friends express support for doctors, but some fear the strike might endanger lives
Patients and visitors at London hospitals had mixed feelings about the junior doctors' strike less than 48 hours before the industrial action.
Standing on the street outside Chelsea and Westminster Hospital, those visiting sick family and friends expressed support for doctors being paid more for their work, but some feared the strike might endanger lives.
Adam Osman, a pizza delivery man bringing food to the hospital, backed the doctors' decision to protest about their new contracts.
"They should strike," he said, sitting back on his motorcycle and raising his safety helmet. "You can't save someone's life by trying to wreck someone else's. If I were a doctor, I would strike. I'd feel sorry for the patients, but they can't just change their contracts."
One visitor, who declined to give his name, said he regretted the dispute had not been resolved by other means.
"It's a shame they have to do it," he said. "They should remember the Hippocratic Oath, which states, 'First, do no harm'. So something has gone wrong, whether it's with the [health] minister or whoever."
Another visitor was more supportive of the doctors' action, saying concerns that patients might suffer were overblown.
"Junior doctors must do what they need to," he said. "As far as I can see, some people may be a bit delayed, but as a member of the public, I am not going to get too worked up about it."
However, Bridget Matthews, visiting her mother-in-law in the hospital, said the junior doctors should "definitely not" be staging a walkout.
"I've been concerned about this a lot, because I've had hospital issues myself," she said. "My mother-in-law is in here, wiredup to eight machines. She could die."
Mrs Matthews said she understood the problems young doctors face. "I know that they don't get paid enough. They should get paid three times more," she said.
"I've been in this hospital for five days, and they've been marvellous. Some of them work 13 hours a day. If [politicians] worked 13 hours with them, then they might think differently.
"But there should be a different way. This should have been sorted out a long time ago. Certain senior people should meet with senior people from the other side."
She added: "The public are not benefiting. Why should they [the doctors] go on strike? What would be achieved?
"If they go on strike... then people are going to die. It could happen."
Meanwhile, outside Guy's and St Thomas' Hospital in Westminster, a young father wheeling a pram was less sympathetic with the doctors' cause.
"If you're a doctor, you should be working, which means the evenings and not just nine to five," he said, stopping with his partner to give his viewpoint.
"I run a business, and we work evenings and weekends.
"Of course they have the right to strike, but is it morally right? It's up to doctors at the end of the day. It's not like the Tube strikes. You should be saving lives."
Join our new commenting forum
Join thought-provoking conversations, follow other Independent readers and see their replies