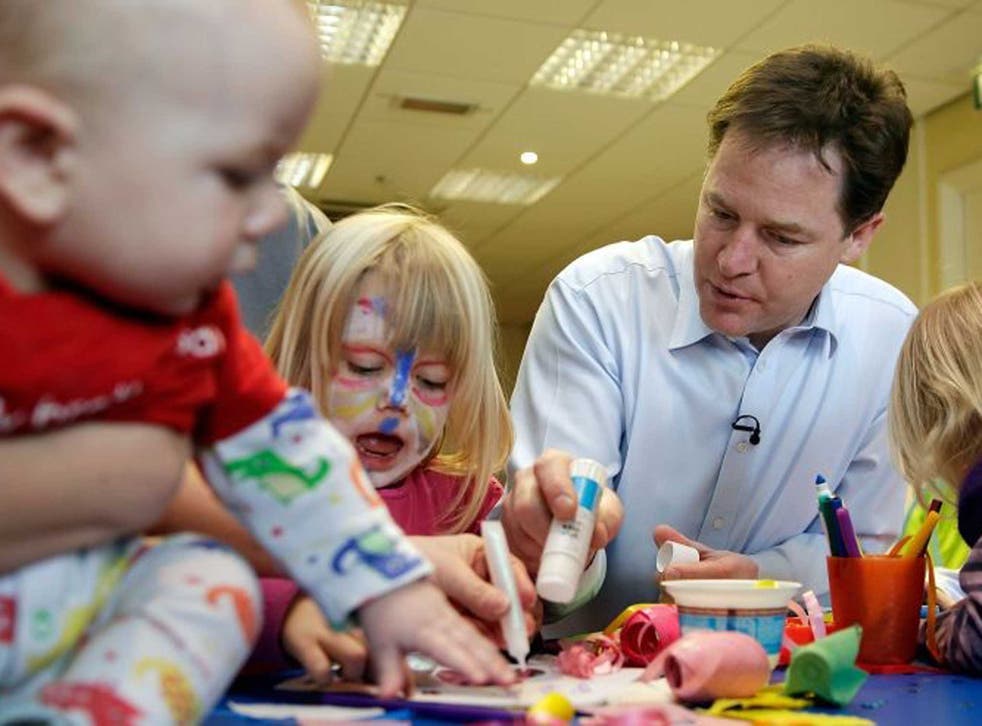 Low pay puts fathers off shared parental leave
Poll finds many would prefer flexible working hours instead
Almost a third of fathers will not even consider taking the new shared parental leave because paternity pay is too low, research by the National Childbirth Trust (NCT) shows.
A poll of adults across Britain found that 30 per cent of men would not consider sharing parental leave more equally with their partner, once the new scheme becomes available next year. Of those, 45 per cent said this was because paternity pay was too low – it is currently as little as £138.18 a week.
If pay were not an issue, 44 per cent of men would prefer to have flexible working hours in the year after their child is born, rather than taking shared parental leave. The Government considered introducing flexible hours as part of the shared leave scheme, but it did not make it into the final policy.
Belinda Phipps, the chief executive of NCT, said: "These findings show that low paternity pay is preventing men taking time out to help look after their new baby. And while a lot of men are looking for flexible working, over half are unaware that they are even entitled to request flexible working hours from their employer."
She added: "We would like to see the Government increase paternity pay so it is at least at the same level as the full-time minimum wage, and we need to raise awareness on flexible working opportunities. At the moment, too many are missing out."
The Deputy Prime Minister, Nick Clegg, said: "The way we raise our families isn't going to change overnight – this is about choice and fairness so that families can plan those first precious months with a new baby to suit them.
"We'll be doing more in the coming months to make sure that parents are informed about what's on offer and how it could benefit them," he added.
Join our new commenting forum
Join thought-provoking conversations, follow other Independent readers and see their replies