Make e-cigarettes available on NHS, say Government health officials
The officials have published a review saying that vaping is 95 per cent less harmful than tobacco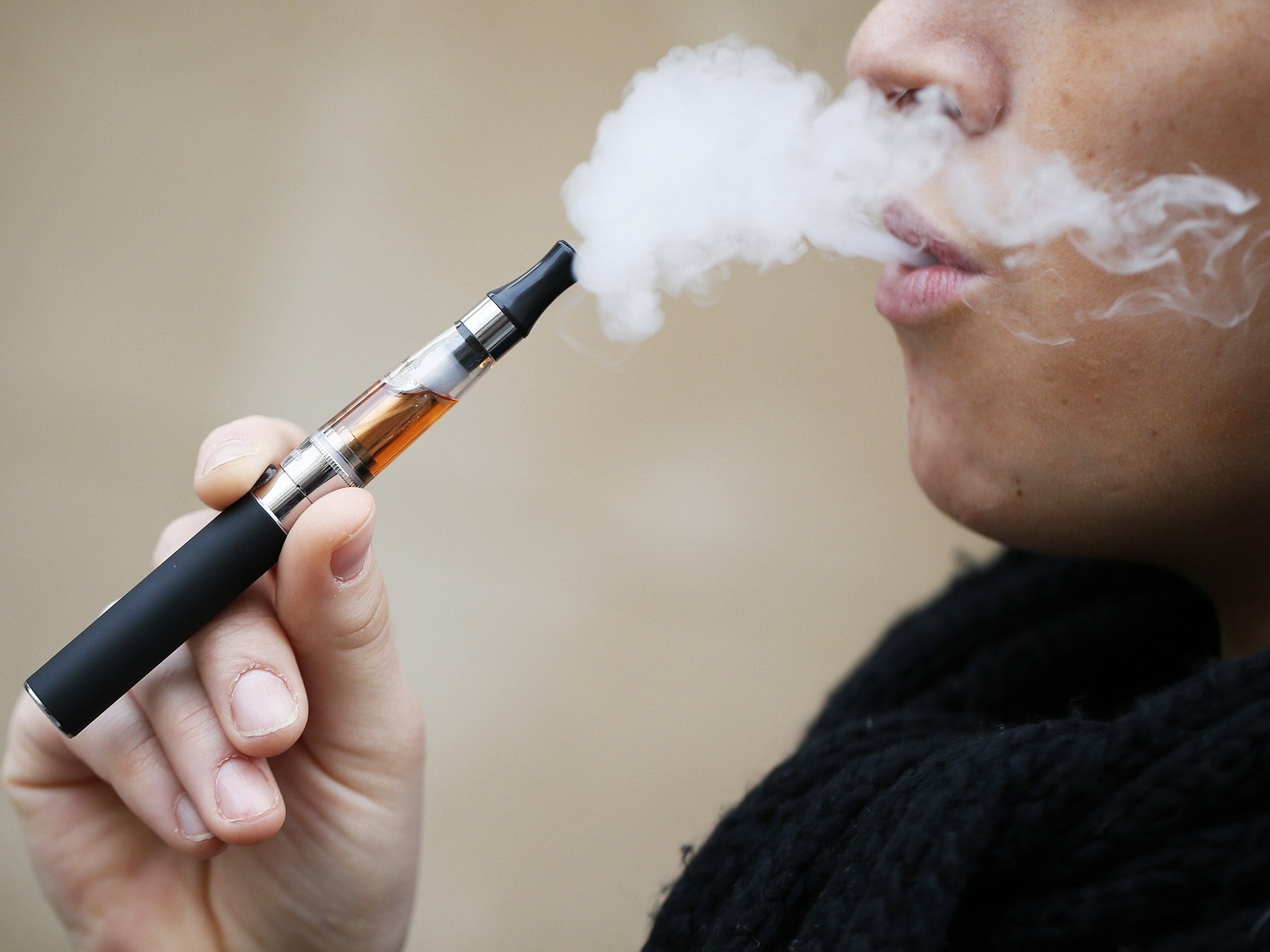 E-cigarettes should be available on NHS prescription, according to Government health officials who have published a review saying that vaping is 95 per cent less harmful than tobacco.
Public Health England (PHE) said e-cigarettes do not carry the same risks as regular cigarettes, despite many of the public believing they do.
Around 80,000 deaths a year in England are caused by smoking – the greatest cause of preventable deaths. E-cigarettes are emerging as the most effective way to get people to quit smoking. One in five people currently think they are as harmful or more harmful than tobacco and which could preventing people form quiting.
None of the products, which heat up liquid nicotine along with water, allowing it to be vaporised and absorbed through the mouth, are licensed for medicinal purposes. But PHE is hoping the Medicines and Healthcare products Regulatory Agency (MHRA) will do so soon.
Final approval would then have to be given by the National Institute for Health and Care Excellence, according to a Department of Health spokesman.
"Smoking remains England's number one killer and the best thing a smoker can do is to quit completely, now and forever," said Professor Kevin Fenton, director of health and well-being at PHE.
"E-cigarettes are not completely risk free but when they are compared to regular smoking, evidence shows that they carry just a fraction of the harm," he added.
Health news: in pictures
Show all 104
Join our commenting forum
Join thought-provoking conversations, follow other Independent readers and see their replies