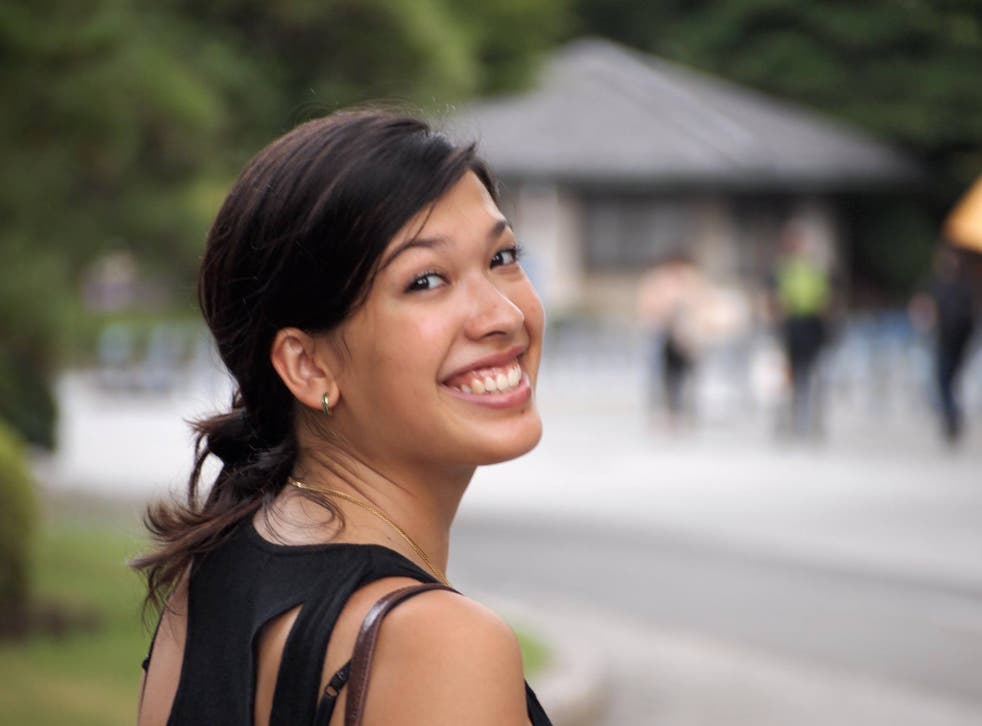 #Match4Lara: 12,000 bone marrow donors join register following campaign to help cancer patient
A charity has called the response 'unprecedented'
Isabelle Gerretsen
Friday 29 January 2016 13:36 Comments
More than 12,000 people have joined the Anthony Nolan charity's bone marrow register after a mixed-race cancer patient launched a global appeal to find a suitable match for a stem cell transplant.
The #Match4Lara campaign was launched on 8 January, several weeks after Lara Casalotti, 24, was diagnosed with Acute Myeloid Leukaemia.
Ms Casalotti's Thai-Italian heritage meant she has so far been unable to find a suitable donor. Her family started an online appeal to encourage everyone to sign up to the register.
Henny Braund, chief executive of Anthony Nolan, said the number of people who have signed up to the register was "unprecedented."
Before the start of Ms Casalotti's appeal, the average proportion of BAME [black, Asian and ethnic minority] people joining the register was 14 per cent.
"What is brilliant is that half of the new potential donors are from ethnic minority and BAME backgrounds. This is the highest proportion we've ever seen on the register," said Ms Braund.
Seb Casalotti, Ms Casalotti's brother, said: "It's amazing that people have actually signed up. I didn't expect we'd have such a high conversion rate. This isn't just a campaign that people are happy to like and share on social media, people have really gone and joined the register."
"The fact that 50 per cent of those who signed up are mixed race and BAME is really important. I was worried we might not get a high percentage of minorities, but we've ended up getting a disproportionately high number for the UK population."
Lara's search for a donor has led to one of the biggest global drives for stem cell donors. Ms Braund said: "She's captured people's imagination that they can do something amazing and save lives. The campaign has just struck a chord – particularly among ethnic minorities who have identified with the message and feel like they have a responsibility to help."
The appeal has received support from famous people all around the world. Harry Potter author JK Rowling, photographer Mario Testino, House actor Hugh Laurie and broadcaster Stephen Fry have all tweeted about the campaign and urged people to join the register.
Tulip Siddiq, MP for Lara's constituency Hampstead and Kilburn, raised the campaign during Prime Minister's Questions.
"It's really heartening to see MPs do something like this. By mentioning Lara during PMQs, Tulip Siddiq made the campaign a national story," said Mr Casalotti.
Bea Cadwallader, one of the Match4Lara volunteers, said: "The reaction has been overwhelming. Within the first 24 hours of the campaign launch so many people got in touch offering their help, some of whom I knew, many of whom I did not.
"The ten-fold increase in registrations that same day crashed the Anthony Nolan website."
Ms Braund said the global outlook of #Match4Lara is "inspirational".
Health news in pictures

Show all 40
"We're a very global community and we work closely together with registers abroad. We're looking for the best possible match. We'll be searching the world for a match for Lara."
Professor Stephen Mackinnon, who leads the bone marrow and stem cell program at University College London Hospital, said that a fully matched donor is no longer required for a successful transplant. Parents and some siblings are a 50 per cent [haploidentical] match to the patient and can become donors.
He commented: "Previously it was technically difficult to do haploidentical transplants but using a drug called cyclophosphamide post transplant, they became feasible with similar outcomes to fully matched unrelated donor transplants."
Ms Braund commented: "They are having some successes with this treatment, but it's still early days."
Register for free to continue reading
Registration is a free and easy way to support our truly independent journalism
By registering, you will also enjoy limited access to Premium articles, exclusive newsletters, commenting, and virtual events with our leading journalists
Already have an account? sign in
Register for free to continue reading
Registration is a free and easy way to support our truly independent journalism
By registering, you will also enjoy limited access to Premium articles, exclusive newsletters, commenting, and virtual events with our leading journalists
Already have an account? sign in
Join our new commenting forum
Join thought-provoking conversations, follow other Independent readers and see their replies