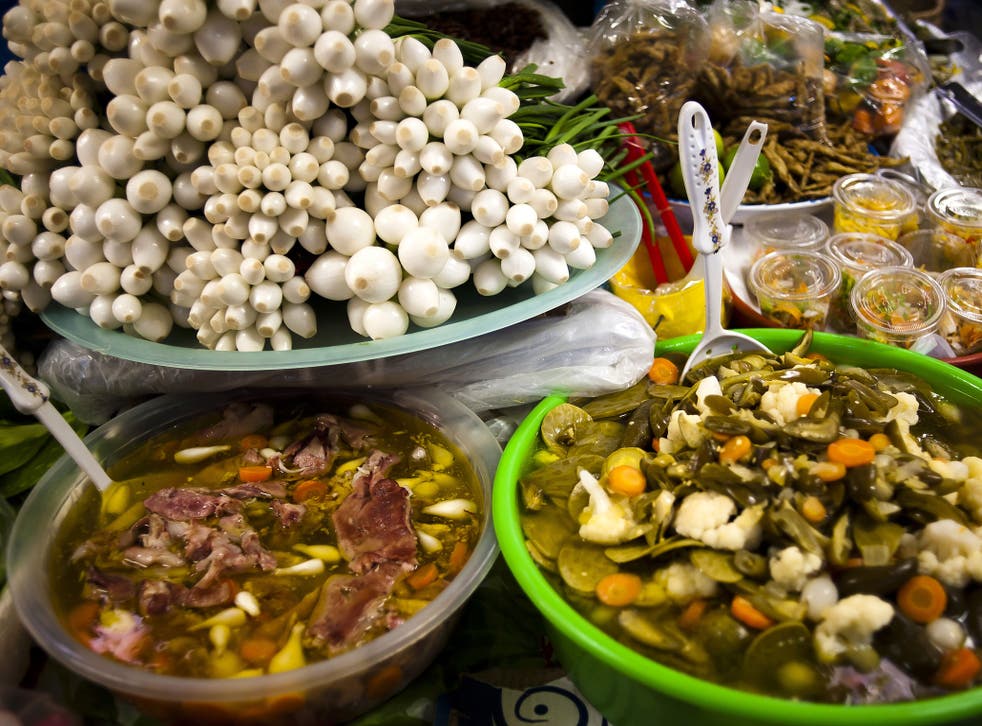 Mediterranean diet could be as effective as statins in reducing risk of cardiovascular disease, according to experts
Statins have been criticised for their negative side-effects
Kashmira Gander
Monday 07 September 2015 17:57 Comments
With its abundance of fresh fruits and vegetables, minimal processed foods, and glugs of olive oil replacing sticks of butter, leading doctors are urging people at risk of stroke or heart attacks to follow a Mediterranean-style diet in favour of taking statins.
Experts have suggested that bodies such as the National Institute for Health and Clinical Excellence (Nice) should turn away from recommending medication to lower cholesterol and cut the risk of cardiovascular diseases. Instead, doctors should advise patients to eat healthily, take exercise, and quit smoking.
Dr Aseem Malhotra, a cardiologist and critic of statins, is among a trio of doctors to present the recommendations in an editorial in the healthcare journal 'Prescriber', seen by The Guardian.
"A Mediterranean diet in moderation, with as little processed food as possible, is a cardiovascular intervention tested in randomised trials and shown to reduce CVD [cardiovascular disease] events," the doctors state in the article.
The experts go on to urge doctors to make patients aware of the risks of statins and to advise them of the effectiveness of lifestyle changes, so they can make an informed decision.
Cardiovascular disease is the UK's biggest killer, causing more than a quarter of all deaths - amounting to around 155,000 a year.
Some 7million people in the UK are estimated to be on statins. The figure could soon rise to 17million people, after Nice said people with a 10 per cent risk of developing cardiovascular disease within 10 years should receive the drugs.
By lowering the threshold from 20 per cent, Nice director Professor Mark Barker said that the time that it "could avert tragedy".
However, 80 per cent of cases are caused by the patient's lifestyle.
The British Medical Association and the Royal College of GPs both voiced concerns that the move could risk over-medicalising society.
50 best foods for healthy living

Show all 50
The doctors writing in 'Prescriber' went on to stress while adopting a healthier lifestyle can have benefits above reducing cardiovascular disease, there is "a limited percentage of patients benefits" from statins.
Common side effects of the drug can include diabetes, nose bleeds, sore throats, a runny nose, headaches, nausea, digestive problems, pain, increased blood sugar level, according to the NHS.
Professor Simon Capewell, vice-president of the UK Faculty of Public Health, agreed with the article's recommendations.
"For most middle-aged people wishing to avoid heart disease, a healthy diet offers a far more powerful, sustainable and enjoyable plan than lifelong statin tablets," he told The Guardian.
The article is latest instance of experts praising the benefits of a Mediterranean diet. A recent article in a leading medical journal 'Open Heart' pointed to evidence that those concerned about heart attacks, stroke and other health problems should adopt a high-fat Mediterranean diet.
Register for free to continue reading
Registration is a free and easy way to support our truly independent journalism
By registering, you will also enjoy limited access to Premium articles, exclusive newsletters, commenting, and virtual events with our leading journalists
Already have an account? sign in
Join our new commenting forum
Join thought-provoking conversations, follow other Independent readers and see their replies