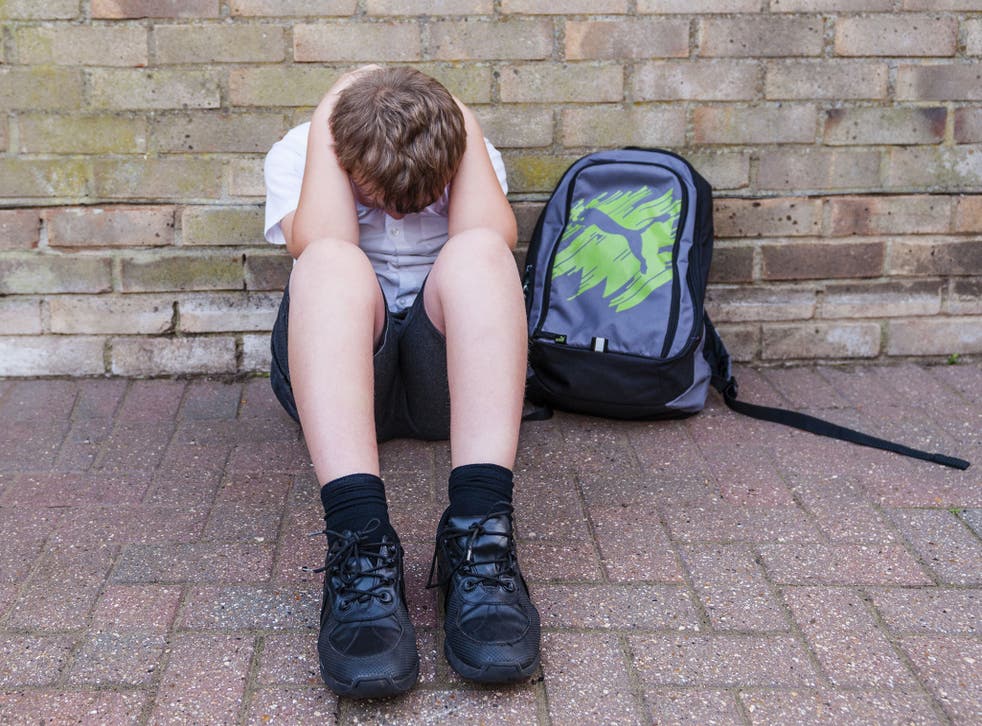 Stop giving bullied children anti-depressants, warns Government adviser
Natasha Devon has called for a cultural shift in how schools treat child mental health, warning 'being a young person today is harder than its ever been'
Siobhan Fenton
Friday 29 April 2016 16:31 Comments
Britain's child mental health crisis is far worse than most people realise and we risk "medicalising childhood" through botched attempts to address the problem, the Government's mental health champion for schools has said.
Natasha Devon, a child mental health specialist appointed by the Government to address how schools support children's mental wellbeing, issued the warning as she called urgent cultural change in how the education system tackles the issue.
She told The Headmasters and Headmistresses Conference: "We need to ask ourselves what is causing mental health problems in the first place. Because it's my belief that many of these struggles could be avoided if we get our approach right. And if we don't we're giving away with one hand and taking away with the other. And we run the risk of medicalising childhood.
"If a child is being bullied and they have the symptoms of depression because they are being bullied, what they need is for the bullying to stop. They need to feel safe again. They don't necessarily need anti-depressants or therapy."
Mental Health Awareness: Facts and figures

Show all 10
Ms Devon added that the pressures of modern life mean that young people are under more pressure than ever before. She said: "Being a young person today is harder than it's ever been… Time and time again over recent years young people- and the people who teach them- have spoken out about how rigorous a culture of testing and academic pressure is detrimental to their mental health."
She said excessive academic assessment from a young age and student debt were factors which heightened anxiety levels in some children, saying: "At one end of the scale we've got four year olds being tested, at the other end of the scale we've got teenagers leaving school and facing the prospect of leaving university with record amounts of debt. Anxiety is the fastest growing illness in under 21s. These things are not a coincidence."
Last week, an online Government resource was launched aimed at children experiencing mental health problems and their families. The website 'MindEd' provides advice for parents and children on a variety of issues including self-harm, sexual orientation and gender identity, eating disorders and 'being a parents in the digital age'.
Research has found that 850,000 children aged 5-16 in the UK are currently living with a mental health issue. It is believed that in a typical school classroom at least three children will therefore be affected.
Of adults currently living with a mental health condition, more than half began to experience symptoms before the age of 14. Clinicians say that early intervention can be crucial in identifying concerns and helping manage such conditions into adolescence and adult life.
Register for free to continue reading
Registration is a free and easy way to support our truly independent journalism
By registering, you will also enjoy limited access to Premium articles, exclusive newsletters, commenting, and virtual events with our leading journalists
Already have an account? sign in
Join our new commenting forum
Join thought-provoking conversations, follow other Independent readers and see their replies