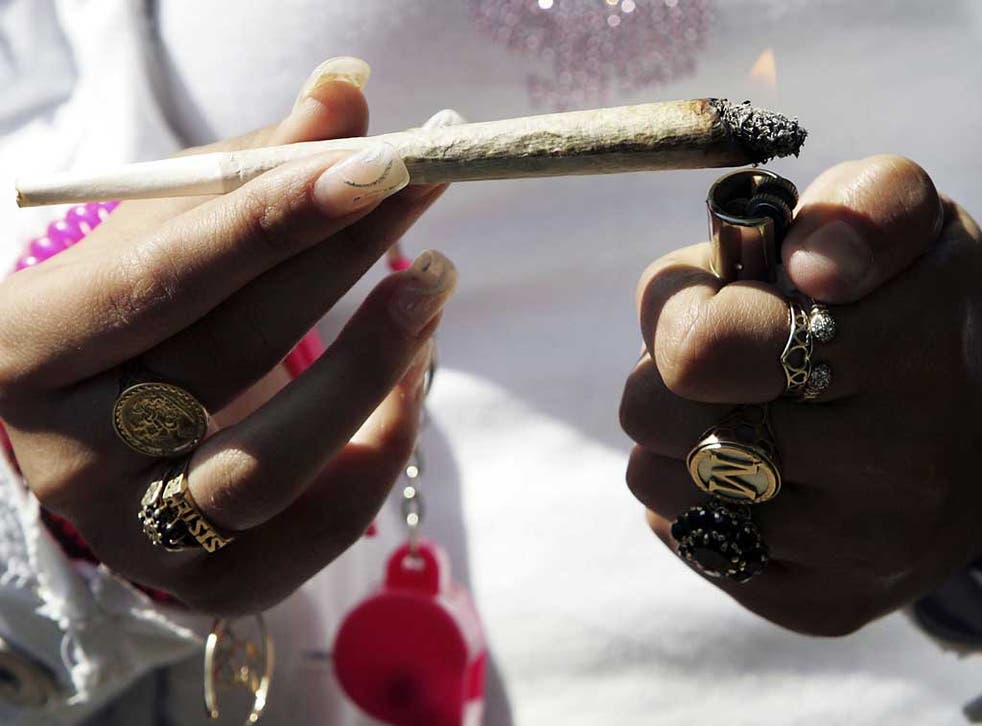 Ministers set to order inquiry into care homes
After nine men were jailed for grooming girls for sex last week, Brian Brady reports on a breakdown in the local authority care system
Brian Brady
Saturday 12 May 2012 23:29 Comments
Ministers have warned they are considering a full inquiry into the failings of state-run children's homes in the wake of last week's chilling sex-abuse case in Rochdale.
The Government has put the council care system in the spotlight after it was warned of "eye-watering" evidence of abuse of children from local authority homes across the country. Tim Loughton, the children's minister, conceded that the level of abuse of children in care is "widely underestimated" and signalled his willingness to take further action to protect the thousands of young people placed into care every year.
Fears over the safety of children in local authority care intensified after nine members of a sex-grooming network in Rochdale were jailed for offences against teenage girls – including at least one who was living in a council home. The case raised grave concerns over the safety and supervision of children in residential care, and the emotional support given to the most vulnerable.
It emerged last week that children's homes in England have reported 631 cases of children being sold for sex in the past five years.
An Independent on Sunday investigation has established that ministers have been made aware of the threats children in care faced from predatory paedophiles over a number of years. Four years ago Labour ministers rejected a proposal to set up a network of US-style emergency "refuges" for runaways after a briefing note concluded that: "Publicising where refuges are... is essentially putting up a sign saying 'lots of vulnerable young people staying here', and can put them at enormous risk of exploitation."
Mr Loughton told a parliamentary inquiry into runaway and missing children last week that the full extent of the dangers faced by those who abscond from care was not known because official figures failed to capture "the scale of the problem". But critics have also complained that the standard of care in some homes, particularly for children with the most challenging physical and psychological problems, is not good enough.
Sue Berelowitz, the Deputy Children's Commissioner, is already investigating the exploitation of girls in residential homes.
Mr Loughton said: "The extent of abuse that [Ms Berelowitz] has uncovered is quite eye-watering, and I'm afraid I'm not surprised by that. The extent of this has been underestimated and under-reported for a long time."
Mr Loughton said he would change guidance or legislation if Ms Berlowitz's findings required it – and he also made it clear that he would shake up the entire system of local authority care.
He added: "The quality of our care homes has greatly improved. It had been a neglected area. We are absolutely open-minded as to whether we need to update, strengthen, change... The events of the last week may well have made a case for that."
A source at the Department for Education said last night: "We could hold an inquiry into individual homes, but if we are presented with a pattern of low standards, we cannot avoid a wider investigation. The minister has made it clear that he will do that if it can help improve care for these most vulnerable children."
The Labour MP Ann Coffey, who chairs the All-party Group for Runaway and Missing Children and Adults, said: "The young people who have given evidence to us said the quality of care they received was vital to whether they ran away or not. They often found they were 'dumped' somewhere, left alone and not spoken to, so running away was a way of making a statement.
"A council's provision, whether they place children in private care homes, near their own areas or not, are key decisions. An inquiry would make sure every child was getting the best provision."
The Government has faced criticism for dropping the requirement for councils to collect information on runaways in their areas. The Children's Society warned that "the removal of National Indicator 71 gives a message to local authorities that young runaways are not a priority, which may be detrimental to the progress that has been made".
The latest figures for England show that 110 looked-after children were recorded as "missing" – or absent for 24 hours or more – on 31 March last year. Eighty of them were listed as "whereabouts unknown".
Greater Manchester Police said yesterday "several" men had been arrested on suspicion of sexually abusing a teenage girl over six years.
The arrests were not related to the case that concluded last week with nine men being jailed from four to 19 years. Police believe there may have been up to 47 victims. All five girls who were witnesses in the gang's conviction were "known to social services" at some stage in their lives.
Register for free to continue reading
Registration is a free and easy way to support our truly independent journalism
By registering, you will also enjoy limited access to Premium articles, exclusive newsletters, commenting, and virtual events with our leading journalists
Already have an account? sign in
Join our new commenting forum
Join thought-provoking conversations, follow other Independent readers and see their replies