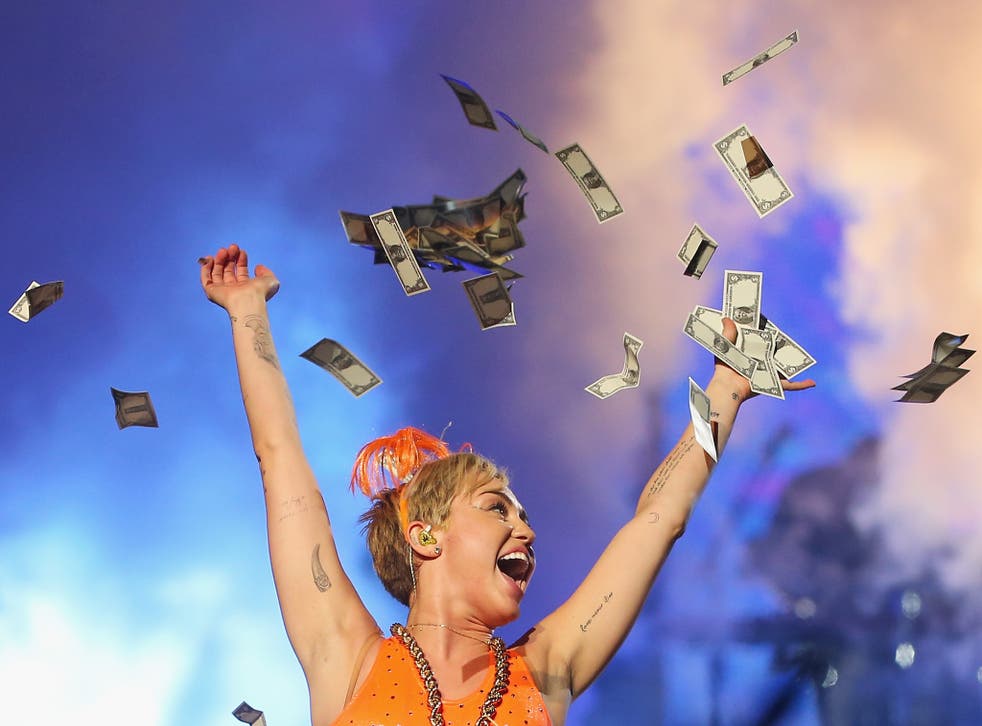 Money could buy you happiness if the item matches your personality, Cambridge University study suggests
'Spending money on products that help us express who we are as individuals could be as important to our well-being as finding the right job'
Roisin O'Connor
Thursday 07 April 2016 12:36 Comments
Money may actually be able to buy you happiness despite the traditional saying – at least that's what a study from Cambridge University suggests.
After looking at almost 77,000 transactions (with permission) of 625 participants, it was found that people who spent more on purchases that matched their personality were happiest.
The study, which was published in Psychological Science Today, matched spending categories on the widely recognised "Big Five" personality traits: Openess to experience, conscientiousness, extraversion, agreeableness and neuroticism.
For instance, "eating out in pubs" was rated as an extroverted and impulsive spending category, while "pets" was rated as agreeable.
Researchers then compared the participants' real purchases to their personalities using the same scale, which revealed that people who spent more money on things that matched their personalities were happier.
Joe Gladstone, a research associate at Cambridge Judge Business School and author of the study, said it "breaks new ground by mining actual bank transaction data and demonstrating that spending can increase our happiness when it is spent on goods and services that fit our personalities and so meet our psychological needs".
Sandra Matz, a PhD candidate in the psychology department at the University of Cambridge, added: "Our findings suggest that spending money on products that help us express who we are as individuals could turn out to be as important to our well-being as finding the right job, the right neighbourhood, or even the right friends and partners."

Register for free to continue reading
Registration is a free and easy way to support our truly independent journalism
By registering, you will also enjoy limited access to Premium articles, exclusive newsletters, commenting, and virtual events with our leading journalists
Already have an account? sign in
Join our new commenting forum
Join thought-provoking conversations, follow other Independent readers and see their replies