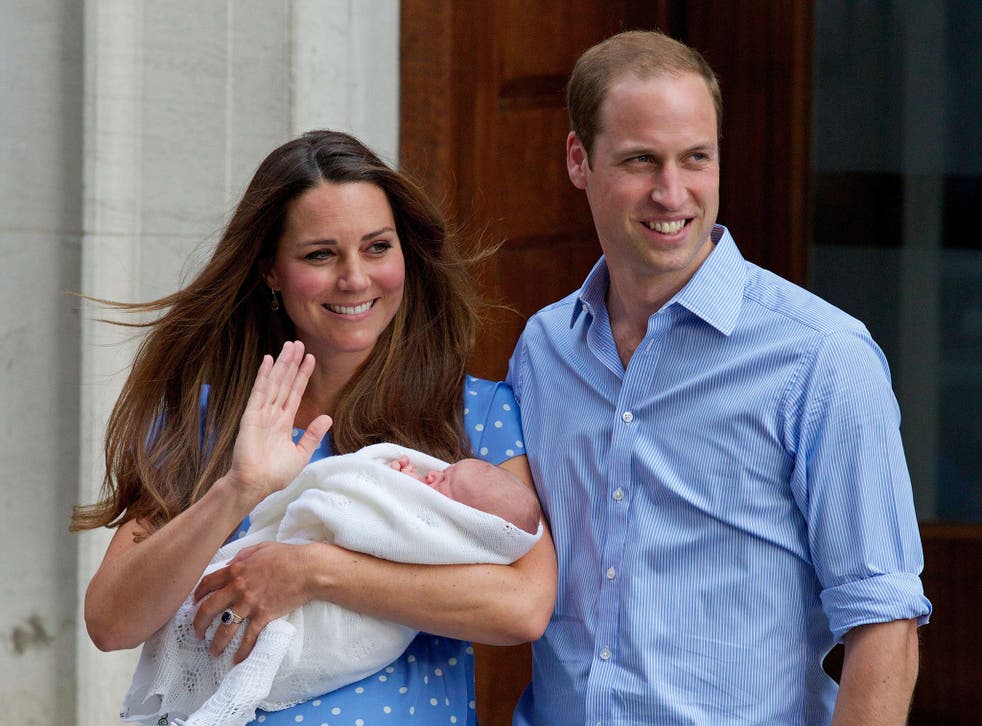 Morning sickness report: 1,000 abortions a year in Britain due to extreme form of illness during pregnancy
Mothers suffering from same condition as the Duchess of Cambridge often don't receive the same level of care
Around 1,000 expectant mothers undergo abortions every year because they suffer from extreme morning sickness, a report has claimed.
Experts said there are around 10,000 women who suffer the same pregnancy complication as the Duchess of Cambridge, hyperemesis gravidarum (HG), which can result in extreme nausea and vomiting.
But half of all those women fail to receive any medical help for their often debilitating condition and 10 per cent decide to terminate their pregnancy as a result.
According to a joint report entitled "I could not survive another day", the British Pregnancy Advisory Service and Pregnancy Sickness Support said that while publicity surrounding the Duchess of Cambridge's experience having Prince George had heightened awareness, not everyone has access to the same standard of care.
"Our research suggests that a significant proportion of women who have ended wanted HG pregnancies were not offered the full range of treatment options, but expected either to put up with the sickness or undergo an abortion," the report said.
Kate had to pull out of a number of royal engagements last year as she suffered with the effects of the acute morning sickness, just as she did in the early part of her pregnancy with Prince George.
The report said: "While the experience of the Duchess of Cambridge has dramatically raised awareness of HG, the coverage inevitably did not reflect that many sufferers unfortunately struggle to obtain comparable treatment."
The charities surveyed 71 women who ended their pregnancies while suffering with HG, and called for better awareness of the condition and its impact on women.
"Women should feel neither guilty nor stigmatised for their decision. Continuing to raise the profile of HG will hopefully go some way helping people understand the severe impact this condition has on pregnant women's lives," it said.
"No woman should ever be judged, feel ashamed or a failure for deciding that abortion is the best course of action for her, or pressured into accepting medication when she believes ending the pregnancy is what she needs to do.
"But women with pregnancies they wish to keep deserve prompt access to treatments that may enable them to do just that."
Additional reporting by agencies
Register for free to continue reading
Registration is a free and easy way to support our truly independent journalism
By registering, you will also enjoy limited access to Premium articles, exclusive newsletters, commenting, and virtual events with our leading journalists
Already have an account? sign in
Register for free to continue reading
Registration is a free and easy way to support our truly independent journalism
By registering, you will also enjoy limited access to Premium articles, exclusive newsletters, commenting, and virtual events with our leading journalists
Already have an account? sign in
Join our new commenting forum
Join thought-provoking conversations, follow other Independent readers and see their replies