Duchess of Cambridge faces third day in hospital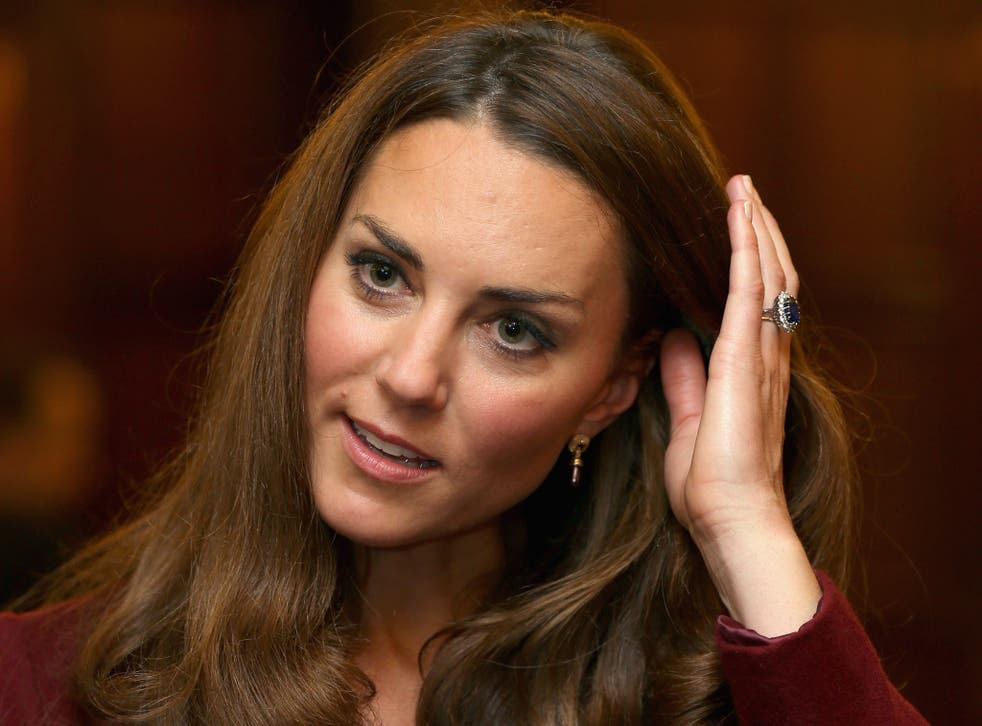 The Duchess of Cambridge faces a third day in hospital as she is treated for a severe form of morning sickness.
Kate was "continuing to feel better", St James's Palace said last night.
Relief of his pregnant wife's improving condition was evident in William's smile yesterday as he emerged from the hospital after spending the day at her bedside.
The Duchess was admitted to London's Edward VII hospital on Monday, just before news of her pregnancy was revealed.
She has developed the condition hyperemesis gravidarum, which can cause severe vomiting and leave patients feeling tired, dizzy and suffering from headaches, caused by dehydration.
But it now appears she is responding to treatment and is likely to be having less severe bouts of morning sickness.
It is likely she will be on a drip so she can receive fluids intravenously to combat the effects of dehydration.
The Queen's former gynaecologist Marcus Setchell, who delivered the Countess of Wessex's two children, is treating her, according to reports.
Kate's illness could indicate she is having twins as mothers carrying two babies have a greater chance of developing the severe morning sickness.
William spent more than six hours with his wife in hospital yesterday and left at 5.45pm looking relaxed, smiling at the waiting reporters and photographers.
St James's Palace said the Duchess was feeling better and she and the Duke are very grateful for the support they have received.
A spokesman said last night: "The Duchess of Cambridge is continuing to feel better.
"She and the Duke are immensely grateful for the good wishes they have received.
"She will remain in hospital at present and will continue to be treated for hyperemesis gravidarum."
Kate's diary of engagements for this week have been cancelled to allow for the extensive rest she will need when she is discharged.
The prolonged vomiting could continue for much of her pregnancy - which is still below 12 weeks - and she may need to take anti-sickness medication for months to come.
But while there is concern for the royal couple and the Duchess' health, there is excitement across the UK and beyond, with messages of support sent from leading figures both at home and abroad.
Prime Minister David Cameron led the congratulations from the nation when he said: "It's absolutely wonderful news and I'm delighted for them. I'm sure they will make absolutely brilliant parents, and I'm sure everyone around the country will be celebrating with them."
The Queen and Duke of Edinburgh, the Prince of Wales and members of both families are also delighted with the news, said St James's Palace.
The royal couple are likely to be cheered by the development that legislation to ensure their baby becomes monarch - whether it is a boy or a girl - is to be introduced as "rapidly" as possible, according to Deputy Prime Minister Nick Clegg.
The 15 nations where the Queen is head of state on Monday gave their final consent for the Government to press ahead with the landmark Bill to end the centuries-old discrimination against royal women.
Mr Clegg said: "The Government will soon introduce the Succession to the Crown Bill which will make our old-fashioned rules fit for the 21st century.
"It will write down in law what we agreed back in 2011 - that if the Duke and Duchess of Cambridge have a baby girl, she can one day be our Queen even if she later has younger brothers."
Moves towards constitutional change gathered pace in the wake of the Duke and Duchess's wedding in April 2011 in anticipation they would produce an offspring.
In October 2011, David Cameron announced that the Commonwealth countries - known as Realms - where the Queen is head of state had agreed to give female royals the same rights of succession as their brothers.
Since then, the New Zealand government has been co-ordinating formal consent from each Realm, with assurances that they will be able to take the necessary measures before the British legislation is commenced.
William and Kate have made no secret of their desire to start a family and in September, during a Diamond Jubilee visit to Singapore, the Duke revealed he would like to have two children.
He could get his wish as Gail Johnson, midwife and teacher at the Royal College of Midwives, said that increased nausea and vomiting may be an indication a mother is expecting twins.
She said: "It's one of the things you would ask, you would question if a woman had severe morning sickness. You would think 'is this woman having twins?"'
The sex of the baby is not known but whatever name the royal couple choose for their first child, it is likely to set a trend.
Elizabeth has been by far the best backed name and has been cut from 25/1 to 10/1 joint favourite alongside Victoria and George by bookmaker William Hill.
News that Kate's condition could suggest she is carrying twins has also prompted the firm to cut the price of the royal having two babies from 33/1 to 7/1.
Paddy Power have slashed their odds on twins from 50/1 to 8/1 after a rush of bets and Victoria is the most heavily backed name, with odds falling from 20/1 to 8/1.
PA
Register for free to continue reading
Registration is a free and easy way to support our truly independent journalism
By registering, you will also enjoy limited access to Premium articles, exclusive newsletters, commenting, and virtual events with our leading journalists
Already have an account? sign in
Register for free to continue reading
Registration is a free and easy way to support our truly independent journalism
By registering, you will also enjoy limited access to Premium articles, exclusive newsletters, commenting, and virtual events with our leading journalists
Already have an account? sign in
Join our new commenting forum
Join thought-provoking conversations, follow other Independent readers and see their replies