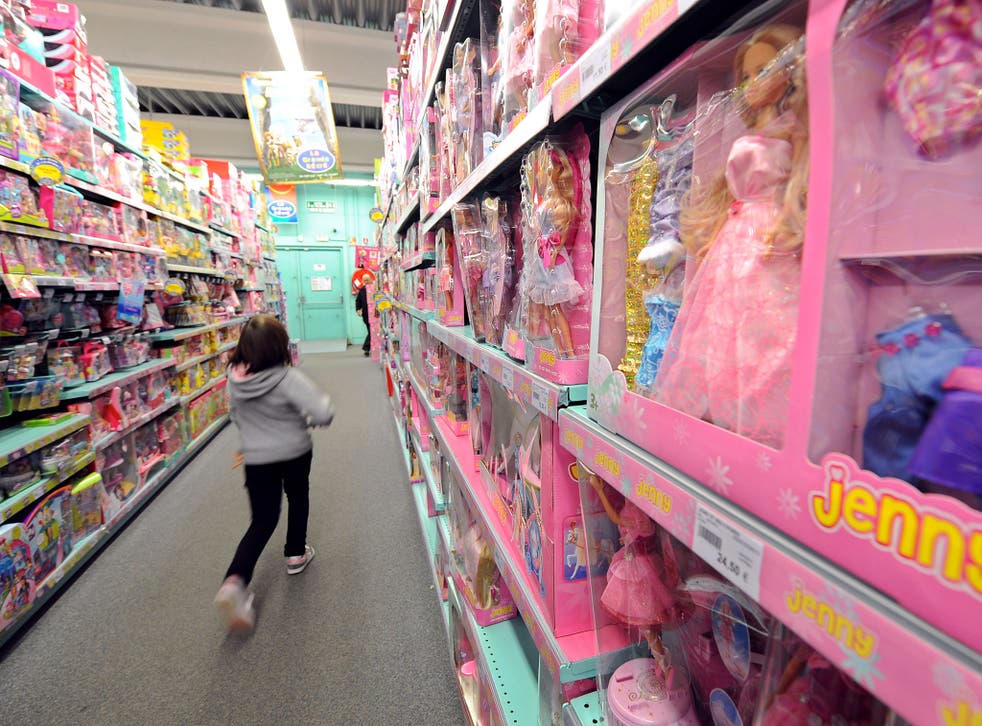 Most toy adverts are 'sexist' and show 'narrow and limiting' gender stereotypes, study warns
Campaigners are calling on retailers to drop gender-targeted marketing 
The majority of adverts for children's toys are "sexist" and reinforce "narrow and limiting" gender stereotypes according to findings released as retailers face pressure to drop gender-based marketing.
A study of adverts broadcast on UK television by the Let Toys Be Toys campaign group revealed that adverts featuring vehicles, action figures, construction sets and toy weapons featured boys.
The children in the adverts were shown as active and "aggressive", with the language used emphasising control, power and conflict, according to the report.
Meanwhile, girls appeared in adverts for dolls, toys focused around glamour and grooming, performance, nurturing and relationships. There was also a contrast in how the girls behaved when compared with the boys, as they were relatively passive and rarely active other than when dancing.
The language in the adverts was concentrated around the themes of fantasy, beauty and relationships.
Of 25 adverts for toy vehicles, only one included a girl, while adverts including boys and girls together were dominated by board games, arts and crafts, as well as soft and interactive toys.
The study involved researchers watching a total of over 30 hours of children's programming between September and October 2015.
To minimise subjectivity, the adverts were categorised according to which gender they included.
The top Christmas toys for 2015 - revealed

Show all 12
The study comes after Toys R Us became the latest retailer to drop gender-based marketing, following similar moves by Marks & Spencer, Tesco, Boots and Sainsbury's.
Leading British scientists Dame Athene Donald recently warned that gender stereotyping starts very early with the kinds of toys children play with, and influences whether girls believe they can excel in science.
"We need to change the way we think about boys and girls and what's appropriate for them from a very early age. Does the choice of toys matter? I believe it does," Dame Athene said during an address in September.
Let Toys Be Toys campaigner Jess Day said that the group believes "there is no such thing as a "girls' toy" or a "boys' toy", but TV advertss give children "narrow and limiting ideas about how boys and girls behave, and how they're expected to play."
"Play is vital to children's learning and development. A child should feel free to pick up and play with any toy they like, providing that it's safe and age-appropriate.
"Kids deserve better. We're calling on toy companies to act more responsibly, and use their creativity and innovation to market toys without promoting harmful and limiting stereotypes."
Join our new commenting forum
Join thought-provoking conversations, follow other Independent readers and see their replies