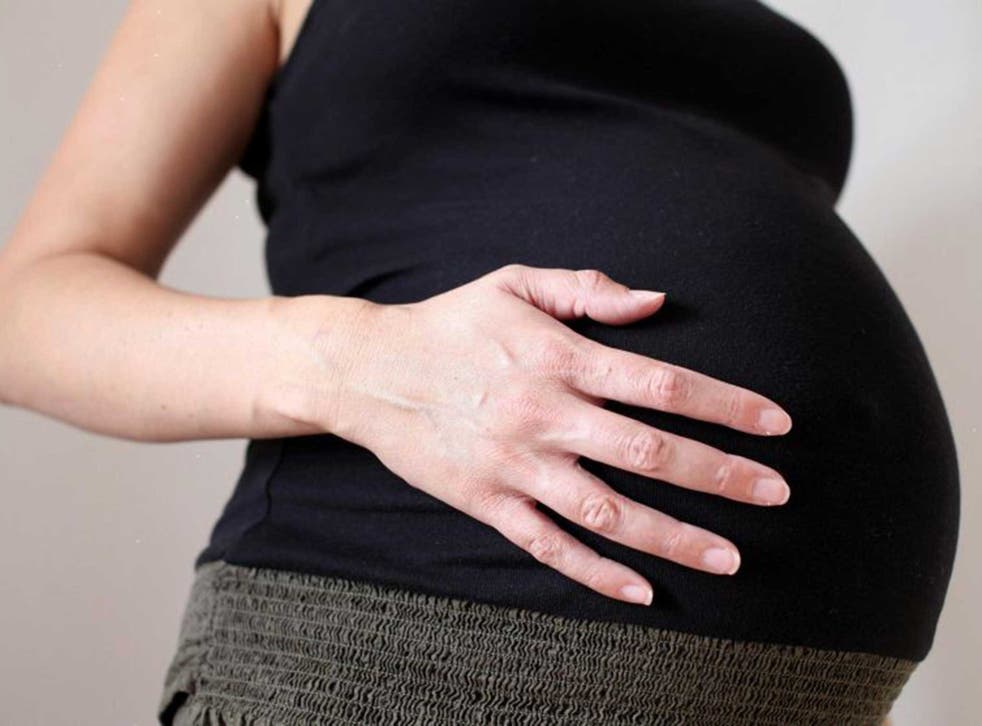 New mothers facing 'maternity discrimination' on their return to the workplace
Women in low-paid jobs facing not only demotion, but a lack of promotion opportunities
Emily Dugan
Sunday 10 August 2014 12:13 Comments
One in 10 women in low-paid work is demoted when she returns from maternity leave, according to research that reveals the scale of discrimination against new mothers and the difficulty of challenging it.
A survey of women in the UK earning £7.44 or less found that ten per cent of mothers who returned to work in the last five years came back to a more junior role. The research by the Fawcett Society exposes the extent of prejudice faced by women in already poorly-paid jobs.
Among those returning to a lesser job, a third did so because their role had been given to someone else against their wishes and for one in ten it was because their role had been made redundant. Half said they came back to a more junior job because their previous role was either not available part-time or the hours were not suitable.
Dr Eva Neitzert, deputy chief executive of the Fawcett Society, said: "Maternity discrimination is often seen as a challenge facing primarily professional women, but our research clearly shows that this is a significant issue for low paid women as well.
She added: "At a time when the introduction of upfront fees for employment tribunals have seen a staggering 80 per cent drop in the number of sex discrimination cases filed, there is a real danger that where low paid women experience maternity discrimination they will also be priced out of seeking the justice they deserve."
Almost a quarter of the more than 1,000 women surveyed felt their opportunities for promotion were worse after returning from maternity leave. More than one in five of these women said the reason for their worsening promotion prospects was because "senior staff do not think I am capable now that I have children". The same proportion said it was because senior staff did not think they would be interested in better jobs because of the child.
The most common reason to have fewer prospects of promotion was the need to be full-time to progress, which affected 53 per cent of women.
Shadow Women and Equalities Minister, Sharon Hodgson, said: "At a time when parents are struggling more than ever thanks to David Cameron's cost-of-living crisis, it's extremely concerning that so many new mums are still being held back - or even pushed back - at work.
"Instead of taking real action to tackle maternity discrimination, this Government have made it harder for women to challenge discrimination through the tribunal system by introducing huge fees, and the number of cases has fallen sharply as a result."
Rosalind Bragg, director of Maternity Action, said: "This research reinforces the experience from our maternity rights advice line that unfair and unlawful discrimination affects women on all wage levels.
"Low income women face particular difficulties in exercising maternity rights in the workplace. Cuts to Government funding for advice services and legal aid leave women with few sources of practical support. Employment tribunal fees of £1200 price the vast majority of women out of the justice system.
Ms Bragg called on the Government to do more to improve the situation for working mothers, saying: "There is an urgent need for Government to intervene to ensure women can remain in the workplace during their childbearing years, if that is what they want to do."
A £1m research project to help understand the extent of pregnancy discrimination and how best to tackle it was recently commissioned by the Government and will be undertaken by the Equality and Human Rights Commission (EHRC).
A spokeswoman for the department of Business, Innovation and Skills said: "Pregnancy discrimination is unacceptable; there is no excuse for it. Mothers coming back to work after maternity leave have the legal right to return to the same or similar job. Women deserve the right to pursue their goals and not feel they have to choose between having a successful career or having a baby.
"That's why the Government has taken steps to make sure workplaces are fair and reflect modern society - giving all employees the right to request flexible working as well as introducing Tax Free Childcare and shared parental leave from 2015 that will shred outdated stereotypes about who should do what, and let parents get on with making their own decisions about how they manage work and family life."
Register for free to continue reading
Registration is a free and easy way to support our truly independent journalism
By registering, you will also enjoy limited access to Premium articles, exclusive newsletters, commenting, and virtual events with our leading journalists
Already have an account? sign in
Join our new commenting forum
Join thought-provoking conversations, follow other Independent readers and see their replies