New NHS guidance could mean thousands more home births
Health watchdog tells women home birth can be safer than going to hospital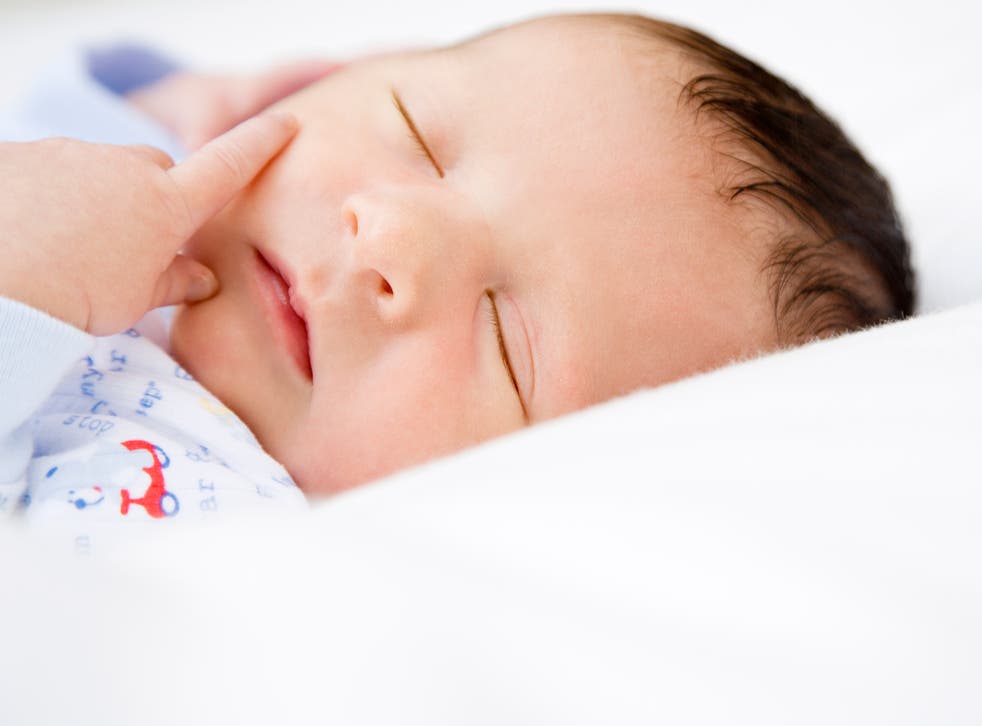 Thousands more babies will be born at home under new health guidance that says it can be just as safe as hospital birth, and in some cases may even be safer.
The Government's health watchdog said that women who have previously given birth and who are expected to have a straightforward pregnancy should be told home birth, or birth in a unit run by midwives, is safer for them than going to hospital.
Currently nine in 10 babies born in England and Wales are delivered in hospital with doctors responsible for their care.
Only two per cent are born at home, and the remainder in midwife-led units, but the new advice, from the National Institute for Health and Care Excellence (Nice), could lead to a radical shift away from hospital births.
However, experts warned that more midwives would be needed to guarantee that women were able to access all the birth options that Nice recommend should be available to them.
Cathy Warwick, general secretary of the Royal College of Midwives, welcomed the guidance, but told The Independent that the NHS in England was still short of 3,200 midwives and that it was "frequently the case" that women were not getting a choice between hospital, midwife-led units or home births.
"It's difficult to provide high-quality maternity services without enough staff," she said. "We've got more midwives working in the NHS than we've had for a very long time but on a ratio of women to midwives, we're still short."
Under the new guidance, women at a greater risk of complications will still be told that hospital may be a safer option, and all first-time mothers will be advised that a home birth carries a slightly higher risk of complications for the baby.
However, with 315,000 pregnancies per year considered low risk, it could begin a major shift in behaviour.
The guidance, which is based on an analysis of the outcomes for mothers and babies from births in different settings, only affects the advice midwives should give pregnant women – ultimately it is still up to mothers themselves to decide where they give birth.
Despite the outcome for the baby being similar across all birth settings, women were more likely to have potentially problematic interventions, such as a forceps birth or surgical cutting, in hospital than at home or in midwife units, Nice's analysis revealed.
Susan Bewley, professor of complex obstetrics at King's College London, who chaired the group responsible for the guidance said there was no "one-size fits all" model of childbirth that would suit all women.
"Some women may prefer to have their baby at home or in a midwife-led unit because they are generally safer – that is their right and they should be supported in that choice," she said. "But, if a woman would prefer to have a baby in a hospital because it makes her feel 'safer', that is also her right."
Ms Warwick added that the new guidance could lead to savings for the NHS.
"The more women that deliver outside the main hospital the cheaper maternity services become. You save on hospital beds and the cost of neonatal services," she said.
Elizabeth Duff, senior policy adviser, at the National Childbirth Trust (NCT), said: "This guidance is welcome as it should give more women the confidence to plan to give birth in a midwife-led unit or at home. These options are safe for most women and can offer benefits such as care from a known midwife and less intervention."
Register for free to continue reading
Registration is a free and easy way to support our truly independent journalism
By registering, you will also enjoy limited access to Premium articles, exclusive newsletters, commenting, and virtual events with our leading journalists
Already have an account? sign in
Register for free to continue reading
Registration is a free and easy way to support our truly independent journalism
By registering, you will also enjoy limited access to Premium articles, exclusive newsletters, commenting, and virtual events with our leading journalists
Already have an account? sign in
Join our new commenting forum
Join thought-provoking conversations, follow other Independent readers and see their replies