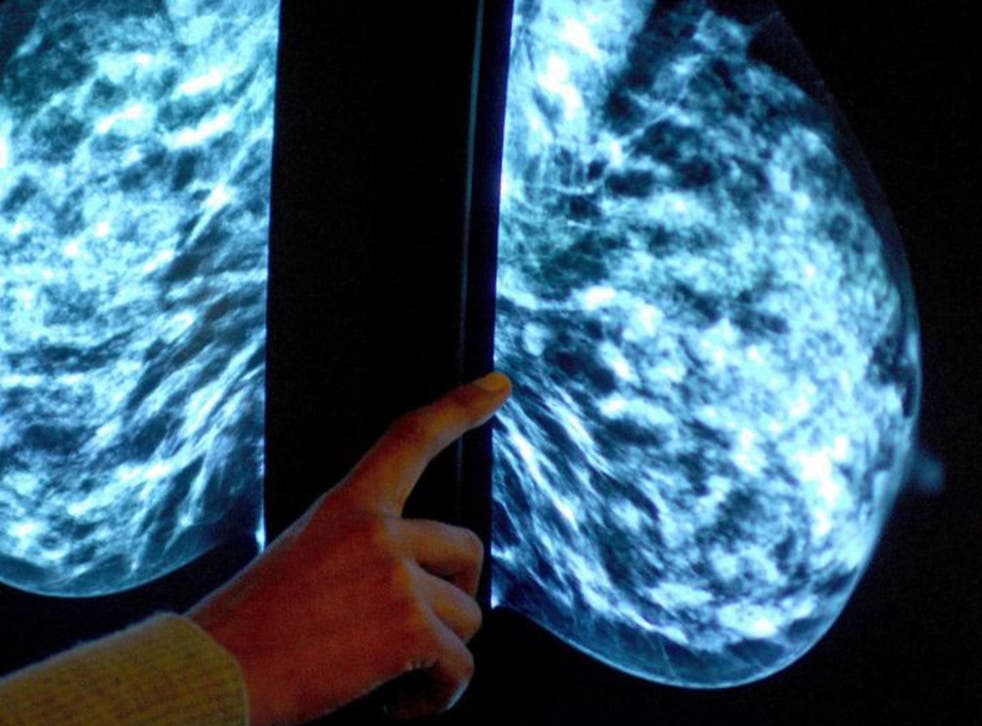 NHS approves one-shot breast cancer therapy treatment
Weeks of radiotherapy could be replaced by single shot during surgery
Tens of thousands of people diagnosed with breast cancer could benefit from an "innovative" new type of therapy delivered during surgery which replaces weeks of radiotherapy.
'Intrabeam' radiotherapy involves injecting a single shot of radiation inside the breast during surgery, meaning patients with early breast cancer do not have to keep attending treatment sessions.
Early stage breast cancer is classed as such when the tumour is confined to the breast area and has not spread.
It has been given a provisional go-ahead for NHS use by the health finance watchdog. The National Institute for Health and Care excellence (Nice) said the treatment should be considered for people with early stage breast cancer in their new draft guidelines.
Charity Breakthrough Breast Cancer said administering radiotherapy in a shot during surgery reduces the "disruption, stress and inconvenience" for sufferers.
"This is great news for breast cancer patients due for breast conserving operations," Sally Greenbrook, senior policy officer at Breakthrough Breast Cancer, said.
"Intrabeam is unique in that it is given during surgery, avoiding the need for weeks of follow up appointments and for many women, this is all the treatment they need.
Ms Greenbrook cautioned patients should be made aware of the "pros and cons" of having such a new treatment before going ahead.
Nice said that because the revoloutionary technique was a new treatment option it was recommending its use in a "controlled way".
Professor Carole Longson, director of health technology evaluation at Nice, said : "Unlike regular radiotherapy, with the Intrabeam Radiotherapy System only one dose is required.
"Regular radiotherapy typically requires numerous doses over a three week period - although some people may receive it for longer - and is performed weeks or months after surgery or chemotherapy.
"Whilst current evidence was not extensive, this type of radiotherapy was more convenient for patients and can improve a person's quality of life.
"It's still a new treatment - so far only six centres in the UK have used the Intrabeam Radiotherapy System to treat early breast cancer."
Every year, around 41,500 women and 300 men in England are diagnosed with breast cancer.
Additional reporting by PA
Join our new commenting forum
Join thought-provoking conversations, follow other Independent readers and see their replies