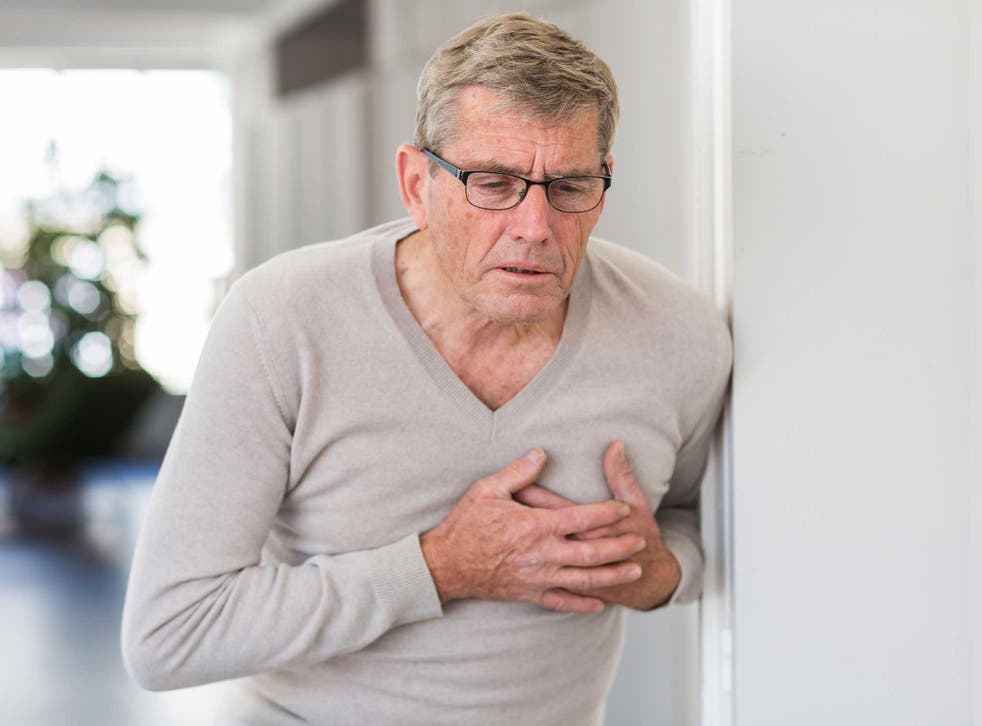 NHS calculator which predicts when you might suffer heart attack launched
It is hoped that the tool will encourage healthier lifestyles
Rose Troup Buchanan
Monday 09 March 2015 12:42 Comments
The NHS has launched a new online app that predicts your chances of a heart attack.
The online tool guides individuals through a range of lifestyle questions, such as age, height, weight, smoking history, and family and personal medical history, in order to determine their chances of a heart attack.
Medical professionals hope the calculator, developed with NHS Choices, Public Heath England and the British Heart Foundation, will become a useful method to prompt individuals into changing unhealthy lifestyles by highlighting how many years they have before a heart attack.
Professor John Deanfield, an NHS cardiologist who helped develop the app, said it could be a "real wake-up call" for people to change their lifestyles.
"It can be that all important nudge to take action and make lifestyle changes to improve your heart health," he told the Daily Telegraph.
The app, which can only be completed by those born before 1985, asks individuals whether they know their cholesterol and blood pressure levels, as well as listing if they have diabetes, rheumatoid arthritis, chronic kidney disease or atrial fibrillation.
But some researchers have cautioned that the blunt tool generalises and will distress many with dire predictions on results (such as family history) outside their control. They also caution the app may push thousands into taking medication out of fear.
A study released last month showed that 'risk calculators' in the US were overestimating the possibility of heart attacks by between 37 to 154 per cent in men, and from eight to 67 per cent in women.
Dr Aseem Malhotra, an honorary consultant cardiologist at Frimley Park Hospital, cautioned the results of the calculator citing the US results and calling it "a pretty crude evaluation".
Register for free to continue reading
Registration is a free and easy way to support our truly independent journalism
By registering, you will also enjoy limited access to Premium articles, exclusive newsletters, commenting, and virtual events with our leading journalists
Already have an account? sign in
Register for free to continue reading
Registration is a free and easy way to support our truly independent journalism
By registering, you will also enjoy limited access to Premium articles, exclusive newsletters, commenting, and virtual events with our leading journalists
Already have an account? sign in
Join our new commenting forum
Join thought-provoking conversations, follow other Independent readers and see their replies