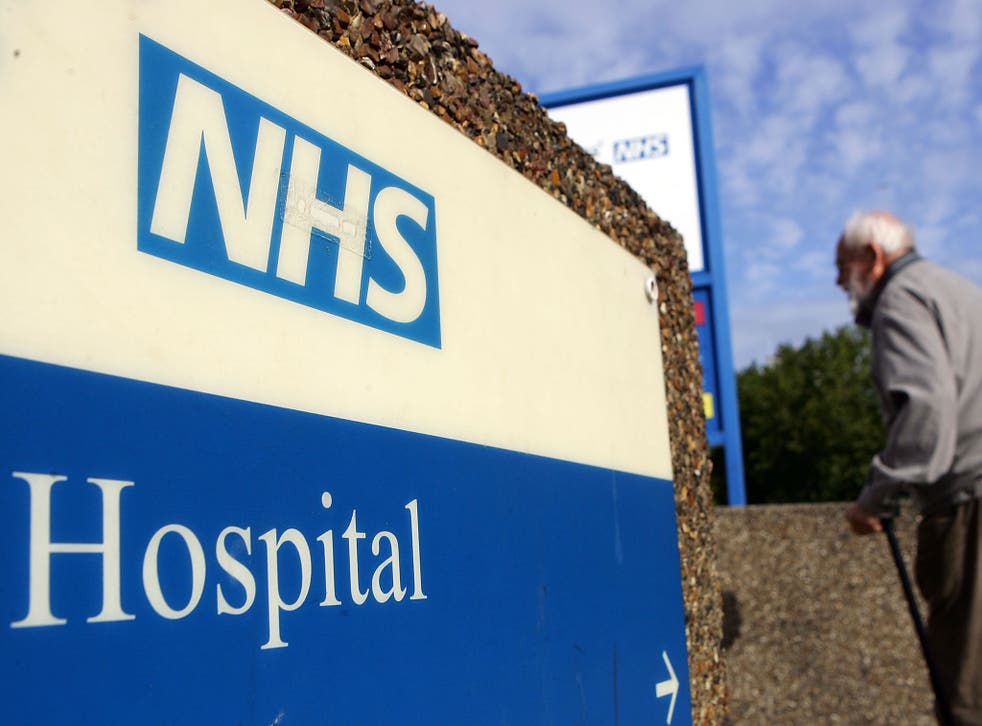 NHS facing £700m black hole over failing Better Care Fund
National Audit Office claims plans based on "optimism rather than evidence"
A pioneering plan to save the health service £1 billion a year by keeping patients out of hospital has been branded a "shambles" after the Government's spending watchdog found at best it would save less than a third of the amount projected at best.
In a highly critical report, the National Audit Office said proposals to transfer nearly £2 billion of NHS funding to social care in a bid to reduce hospital admissions had been inadequately thought through and could have left the health service with a massive budget black hole. It added the plans had been based on "optimism rather than evidence"
Even after the scheme was redesigned to reduce the financial risk to the NHS, the NAO said it was still far from convinced that the Better Care Fund would result in its primary aim of reducing emergency admissions to hospital.
"There is limited evidence that integrated care is cost-effective in sustainably reducing unplanned hospital admissions," the report says.
It added that the assumption that these would fall by 3.5 per cent in a year was highly ambitious when they had risen 47 per cent over the past 15 years
The report is embarrassing for ministers as the Better Care Fund is seen as critical to the Government's attempt to control rising healthcare costs, reduce waiting times for operations and plug the gaps in social care resulting from cuts to council budgets.
But the NAO found early local plans for the fund, which will pool £5.3 billion of existing NHS and local authority funding from next year, would only deliver £55 million of deliverable financial savings compared to the £1 billion factored in by the Treasury.
As a result local authorities, who will help administer the new fund, were told to go back to the drawing board and come up with new proposals to save more money.
However, even under current plans, the Better Care Fund will only save £314 million - potentially leaving the NHS with significantly reduced budgets without reduced demand.
Officials now face a grilling by the House of Commons Public Accounts Committee.
Margaret Hodge, chair of the committee, said the project appeared to have been beset by "unacceptable incompetence".
"Planning for the Better Care Fund has been a shambles," she said. "The Fund is a complex and challenging initiative that clearly requires strong leadership and effective cross-Government working, both of which have been lacking.
"It is hard to believe that until recently there was no central management team or programme director, and there were only limited attempts to identify and manage risks to successful delivery.
"Such incompetence from Departments is unacceptable at a time when the number of people most likely to need care is rising, and overall funding is falling."
Andy Burnham MP, Labour's shadow Health Secretary, said the report was a "serious reprimand for Jeremy Hunt".
"The revelation that the Government miscalculated the savings will severely dent public confidence in this policy. It raises major doubts about Jeremy Hunt's grip on finances and explains why the NHS is heading into deficit with more and more hospitals needing bailouts."
A Department of Health Spokesman said they welcomed the report's conclusion that the Better Care Fund was "an innovative programme providing better, more joined up care to help older and vulnerable people".
But they added: "However, we disagree with this report's criticism of the early stages of the programme. We ensured detailed work took place a year ahead of the launch to allow us time to iron out the issues that the NAO itself now acknowledges have been addressed.
"Last month over 97 per cent of local areas had their plans approved, ensuring that people will be able to get seven-day care services that work for them and saving an estimated half a billion pounds of taxpayers' money too."
Join our new commenting forum
Join thought-provoking conversations, follow other Independent readers and see their replies