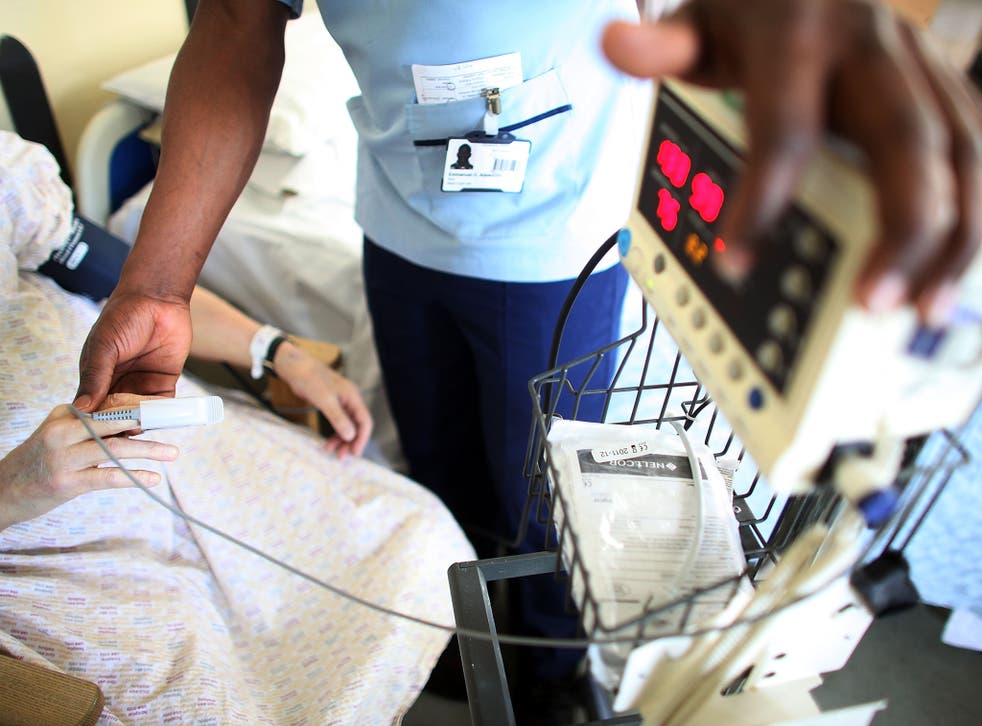 NHS figures for staff stress-related illnesses suggest improvements are 'going into reverse', report warns
The proportion of NHS staff reporting stress-related illness is now 38 per cent, up by one tenth since 2008
More than one in three NHS staff suffered from stress-related illness last year, experts have said, in a report which warns major improvements in the NHS are beginning to go into reverse
The Nuffield Trust and the Health Foundation said that while real advances had been made in the past decade, deteriorating mental healthcare and rising waiting times for hospital and GP appointments suggest quality is now declining in several areas.
In a sign of the growing pressure on the health service, as reported in The Independent's week-long investigation, the proportion of NHS staff reporting stress-related illness is now 38 per cent, up by one tenth since 2008.
Nigel Edwards, chief executive of the Nuffield Trust, said that the NHS and social care were facing "exceptional pressures" caused by an ageing population and "extremely tight" funding.
"The harsh reality of having to meet these pressures through increased efficiency alone are becoming evident, with users of mental health services in particular experiencing unacceptably long waits," he said.
The report, 'Cause for Concern' said that after historic improvements in waiting times over the past decade, waits were now on the rise again for both planned and emergency care.
In numbers: the NHS crisis

Show all 7
Waiting times for people needing to see a specialist mental health team grew by a third between 2010/11 and 2012/13, the report said.
Meanwhile the strain on staff has increased, with 76,000 out of nearly 200,000 surveyed reporting stress, reversing declines before 2008.
Labour's shadow health secretary Andy Burnham said the report was "proof that NHS standards are dropping under David Cameron" and accused the Prime Minister of "throwing away a decade of hard-won NHS progress".
The growing pressures on NHS staff have been blamed for large numbers of nurses, doctors and other staff leaving the NHS.
According to figures obtained by the BBC, increasing numbers of paramedics are quitting the profession, while GP surgeries report that many doctors are retiring early or leaving the NHS to work abroad.
At least 1,015 paramedics left their job in 2013/14 – up from just 593 in the same period two years earlier. London Ambulance Service saw the highest number of departures, with 223 paramedics leaving in a year.
An internal document seen by the BBC suggested that morale among paramedics was low, with rising workloads one of the main grievances.
A Department of Health spokesperson said: "We now have the lowest sickness absence rate for five years which is a good thing - there is clear evidence that healthier staff provide better care for patients.
"We are helping hospitals to support staff to stay healthy, happy and safe."
Join our new commenting forum
Join thought-provoking conversations, follow other Independent readers and see their replies