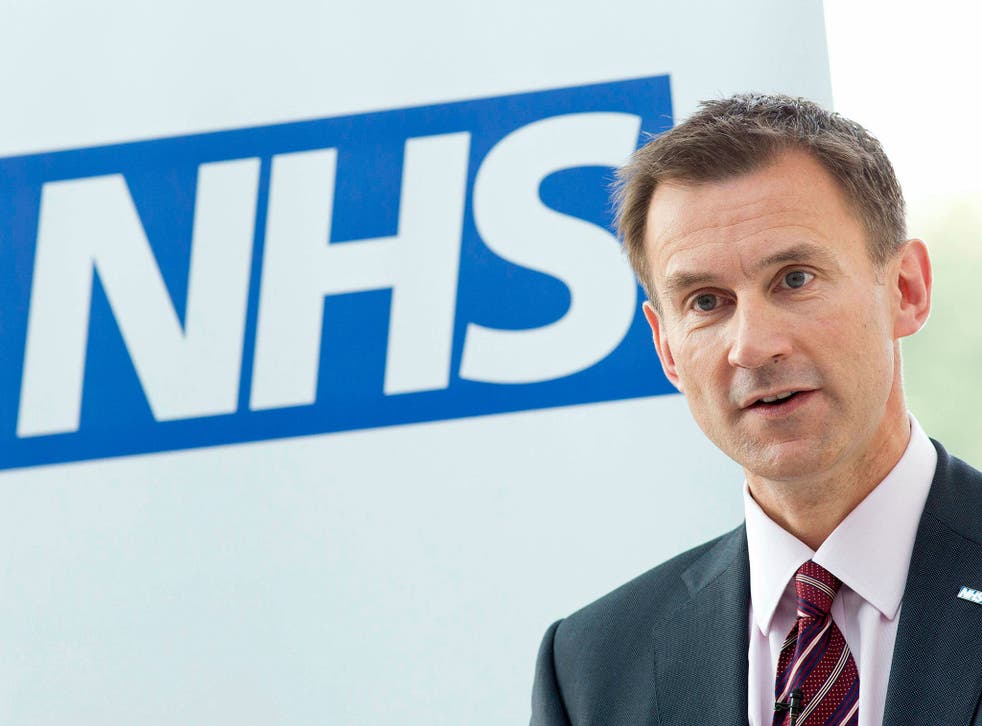 NHS patients to be seen by 'doctors on the cheap'
'Physician associates' are science graduates with two years of intensive training, rather than the seven years of training given to doctors
Ian Johnston
Friday 22 August 2014 08:50 Comments
Patients will increasingly be seen by "physician associates" rather than doctors under Government plans despite fears they are "doctors on the cheap", according to a report.
Jeremy Hunt, the Health Secretary, said the "new class of medic" – described as being somewhere between a doctor and a nurse – was necessary to free up "busy doctors" to deal with more serious cases.
Physician associates are science graduates with two years of intensive training, rather than the seven years of training given to doctors.
They will examine patients, order tests and assess the results, admit and discharge patients from hospitals, but will not be able to prescribe drugs.
Mr Hunt told The Times: "The NHS is treating record numbers of people. That's why we are growing the workforce further with a new class of medic so busy doctors have more time to care for patients."
The associates will be paid £30,000 to £40,000 or about half the salary earned by doctors.
But Roger Goss, a co-director of Patient Concern, warned they could "end up being doctors on the cheap".
"We can be certain that some people in management will introduce the system as intended but you can guarantee that others will see this as a glorious opportunity to cut costs," he said.
Mark Porter, chairman of the British Medical Association's council, said physician associates could play a useful part in the NHS but added: "Only doctors can provide certain types of care, so the government needs to ensure that standards won't be affected by these changes and the quality of patient care will be protected.
"These new posts cannot replace doctors."
The job has existed in the US for about 50 years and about 80,000 physician associates work there now.
And Professor Wendy Reid, of Health Education England, said there was "the evidence in the UK is that this is a potential growth area".
Register for free to continue reading
Registration is a free and easy way to support our truly independent journalism
By registering, you will also enjoy limited access to Premium articles, exclusive newsletters, commenting, and virtual events with our leading journalists
Already have an account? sign in
Join our new commenting forum
Join thought-provoking conversations, follow other Independent readers and see their replies