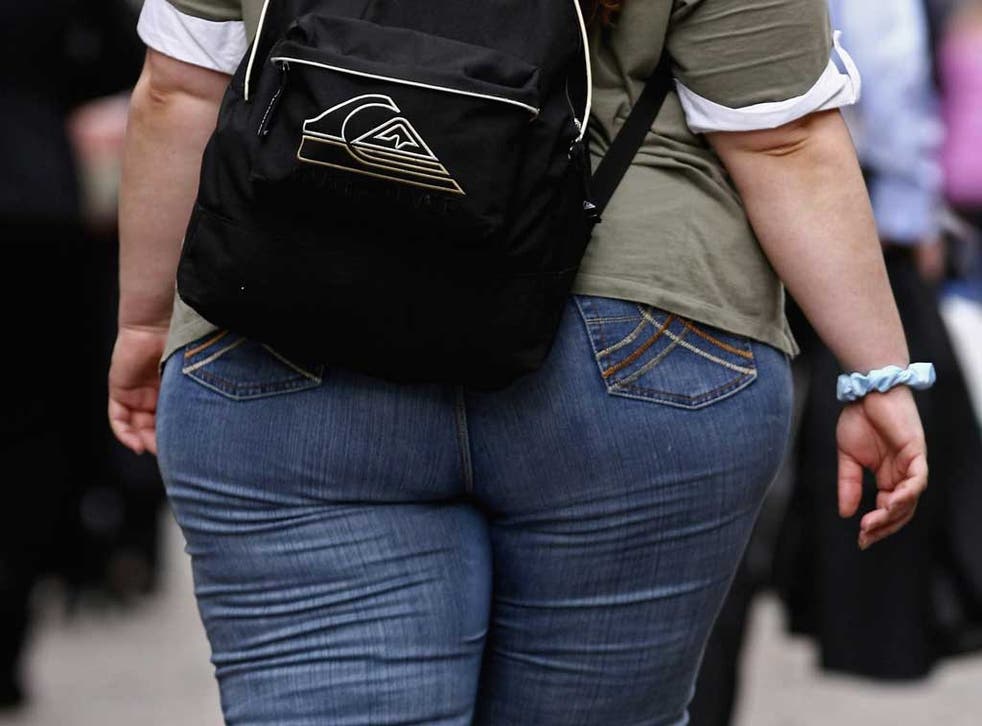 Obesity in middle age linked to higher dementia risk
Study also suggests cognitive ability could be impaired earlier in overweight adults
Charlie Cooper
Thursday 23 August 2012 01:02 Comments
Obesity in middle age could significantly increase the risk of developing dementia in later life and could also affect cognitive ability earlier than previously assumed, new research has shown.
The study adds to a growing body of evidence that overweight and obese adults are more likely to develop dementias such as Alzheimer's disease.
More than 6,400 adults aged between 39 and 63 took part in the on-going study, published in the journal Neurology Today. Researchers examined cognitive function and body mass index (BMI) as well as conditions associated with obesity such as high blood pressure.
Obesity was found to have an increasingly negative impact on performance in memory and reasoning tests over a 12-year period.
A similar study last year found that people who are obese in middle age are nearly four times more likely to develop dementia.
"A picture is building up to suggest that dementia is linked to weight in mid-life," said Jessica Smith, a research officer for the Alzheimer's Society.
"We all know that piling on the pounds is bad for your physical health, but this robust study suggests it is bad for the head as well as the heart. Anything that reduces blood flow to the brain, such as high blood pressure associated with obesity, could increase the risk of dementia later in life."
The exact nature of the link between obesity and associated cardio-vascular problems and cognitive decline is not yet clear, but diseases of the blood vessels supplying the brain, and the release of proteins by fatty tissue that can affect the ageing brain, have been suggested by scientists as possible causes. Professor Archana Singh-Manoux, the research director at the French medical institute INSERM, who co-wrote the report, said our understanding of dementia was changing, but that more research was needed before the specific causal factors could be identified.
"The whole idea that dementia happens later in life is changing," she said. "Our research is based on looking at early cognitive decline.
"We've been looking at whether there is cognitive decline earlier than the onset of dementia and what the risk factors could be. The study is ongoing and hopefully we will continue to be funded to see who develops dementia and who does not."
Research by the Alzheimer's Society has shown that 800,000 people in the UK currently have a form of dementia, more than half of them Alzheimer's. In less than 10 years' time, that number is projected to increase to one million. The number of obese people in the world could reach 700 million by 2015 and the link to dementia will lend urgency to worldwide efforts to tackle what is a growing public health problem.
"One in three people over the age of 65 will die with some form of dementia," Ms Smith said. "Overall the message is [that] having a normal weight during mid-life is much better for you in many ways.
"The best way of reducing your risk of developing dementia is to eat a balanced diet, maintain a healthy weight, exercise regularly and get your blood pressure and cholesterol checked."
Earlier research has shown that people who smoke, have high blood pressure, high cholesterol or diabetes are all at increased risk of developing Alzheimer's.
Register for free to continue reading
Registration is a free and easy way to support our truly independent journalism
By registering, you will also enjoy limited access to Premium articles, exclusive newsletters, commenting, and virtual events with our leading journalists
Already have an account? sign in
Join our new commenting forum
Join thought-provoking conversations, follow other Independent readers and see their replies