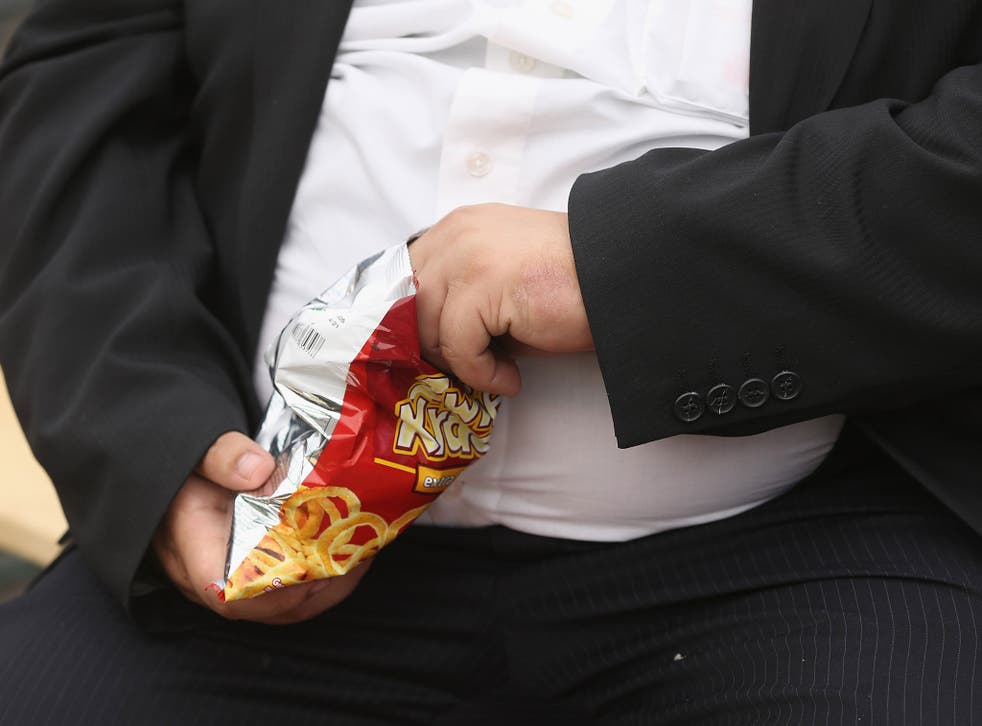 Obesity increases risk of 10 common cancers, study finds
More than 12,000 new cases of cancer every year can be attributed to the patient being overweight or obese, the biggest ever study of the links between body mass index and cancer has revealed.
Overweight and obesity was closely linked to 10 common cancers, researchers said. Every five-point increase in BMI – equivalent to an increase in weight of around 17.5kg – was associated with a 62 per cent higher risk of cancer of the uterus, a 31 per cent increased risk of gallbladder cancer and a 25 per cent increased risk of cancer of the kidney.
Having a higher BMI was also linked with a greater overall risk of liver, colon, ovarian and breast cancer, the study by experts at the London School of Hygiene & Tropical Medicine (LSHTM) and the Farr Institute found.
While it has been known for some time that higher weight increases the chances of contracting certain cancers, risk levels have never been determined in such detail before. The study, which is published in The Lancet medical journal today, analysed the GP records of more than five million patients in the UK.
The researchers estimated that, if current trends in overweight and obesity rates continue, then by the mid 2020s there could be more than 3,500 additional cases of cancer every year.
"The number of people who are overweight or obese is rapidly increasing both in the UK and worldwide," said study leader Dr Krishnan Bhaskaran, of LSHTM. "It is well recognised that this is likely to cause more diabetes and cardiovascular disease. Our results show that if these trends continue, we can also expect to see substantially more cancers as a result."
Excess weight may account for as many as 41 per cent of uterine cancer cases, and 10 per cent of cancers of the gallbladder, kidney, liver and colon.
The study also found some evidence that, for prostate cancer and for breast cancer in young women, a higher BMI actually reduced the risk.
Precisely how fat could impact upon cancer risk is not fully understood. Dr Bhaskaran said that the variation in its impact across different forms of cancer said it must be affecting risk "through a number of different processes, depending on the cancer type".
Tom Stansfeld, health information officer at Cancer Research UK, said: "This study of over five million people has found new and stronger links between obesity and several different cancer types, highlighting the number of cancers that obesity causes in the UK.
"Although the relationship between cancer and obesity is complex, it's clear that carrying excess weight increases your risk of developing cancer. Keeping a healthy weight reduces cancer risk, and the best way to do this is through eating a healthy, balanced diet and exercising regularly."
Register for free to continue reading
Registration is a free and easy way to support our truly independent journalism
By registering, you will also enjoy limited access to Premium articles, exclusive newsletters, commenting, and virtual events with our leading journalists
Already have an account? sign in
Join our new commenting forum
Join thought-provoking conversations, follow other Independent readers and see their replies